After over two years of sharing spaces in the home, moms everywhere begin to reclaim areas in their homes. This year let's help mom feel special by giving her a place to take time for herself. Every mom would like a place to do what she enjoys, and we have the fans and fixtures to make any place her perfect space. 
Space to focus 
Many are still working from home, but the home office doesn't have to resemble a cubicle. Roll on a coat of paint and switch out the office chair for a comfy, stylish option. Then, add elegance to her space with a chandelier from the Astwood Collection. Every time she glances up at this beautiful statement piece, she will feel inspired. For evenings when she is working late or indulging in her favorite hobby, the Astwood will shed light on  her ideas and creations.  
Space to binge watch and chill
Mom is usually the last to take a seat, even on movie nights. She's often making sprints back and forth for snacks, drinks, or whatever her brood can think up. Make a space on the sofa and give her a night (or weekend) to binge her shows and stream a good movie. Give her the best spot on the couch where she can snuggle in comfort under a Stylus fan. The unobtrusive sleek design of the Stylus fan is ideally suited to fit with your mom's style. Built with our SureSpeed® Guarantee to provide optimized airflow for staying cool while relaxing. Mom doesn't have to move a muscle to adjust the air or light, because the Stylus is equipped with SIMPLEconnect® Wi-Fi® functionalities that make it easy to light up the nights when Mom wants to switch gears and have a game night.  
Space of tranquility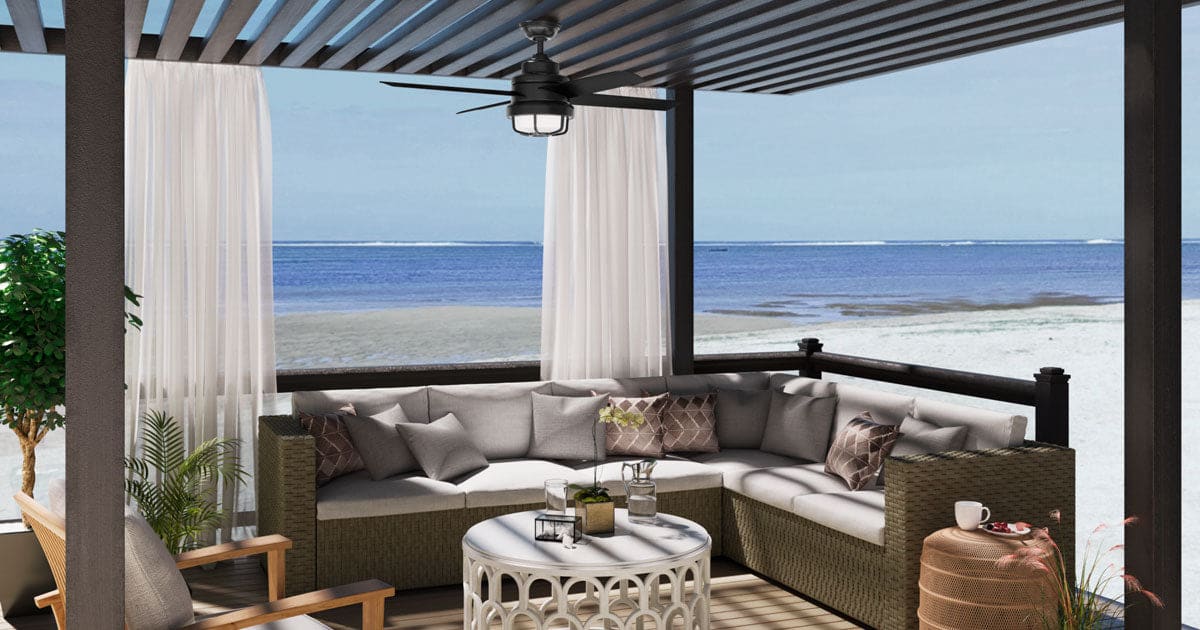 For the mom who loves to be at one with nature or simply likes to enjoy the view from her patio, make outdoor lounging luxurious. The stylish Searow Fan would make a great addition to her outdoor space. The matte black design with cased-white glass light cover and intricate caged design will fit with most styles. As a part of our WeatherMax® Collection, it's wet-rated and corrosion and salt-air resistant to withstand the elements. No matter the weather, the Searow will keep Mom comfortable outside. Its attractive, modern design works well in a wide range of outdoor settings. Use this fan in spaces with sleek, modern outdoor furniture and neutral colors, or pair it with coastal colors, tropical plants, and string lights.   
Space to entertain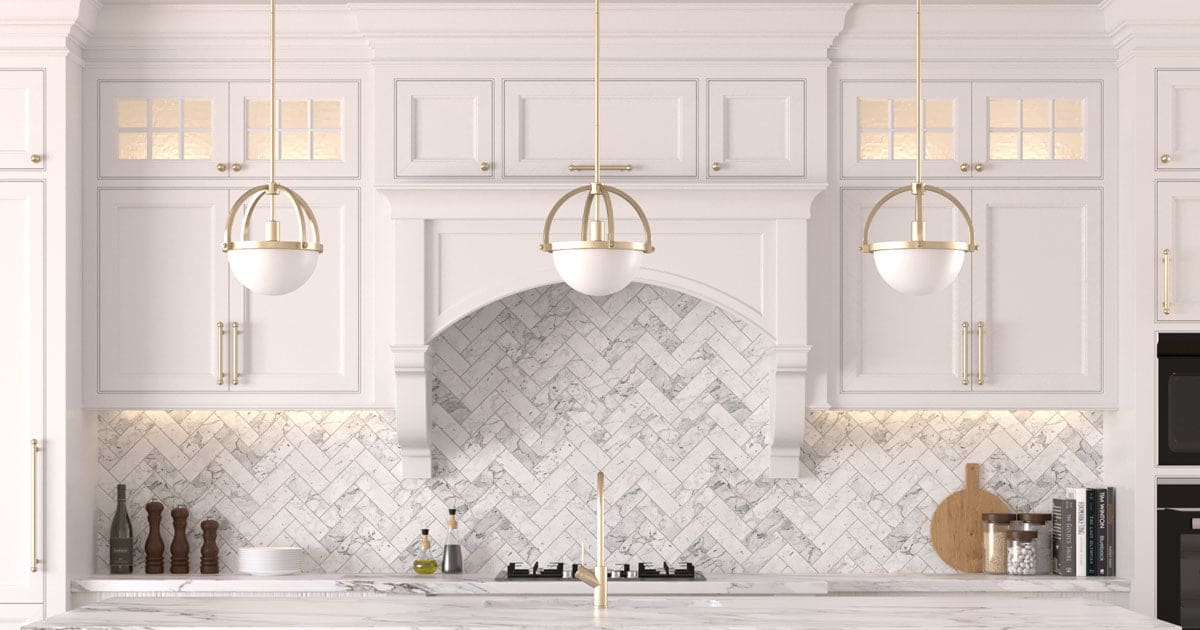 If your mom loves to host gatherings where she serves delicious bites, surprise her with a couple of pendants. Make the heart of the home glow with the Wedgefield 1-light Pendant. This globe pendant light has had a modern makeover with a dash of art-deco glam. This pendant provides excellent task lighting exactly where it is needed. It does its job beautifully. The Wedgefield's design will give guests something to talk about.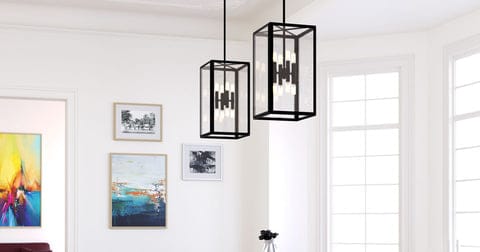 If your mom's style is less glam and more classic, a pendant from the Fellipe Collection may be the fixture for her space. Classic with a modern edge, the Felippe pendant would be as lovely in a bold, eclectic dining room as it would in a farmhouse-style kitchen. These lantern-style lights with beautiful, seeded glass will brighten every event your mom celebrates and make the heart of her home shine!