Ceiling Fan Color & Material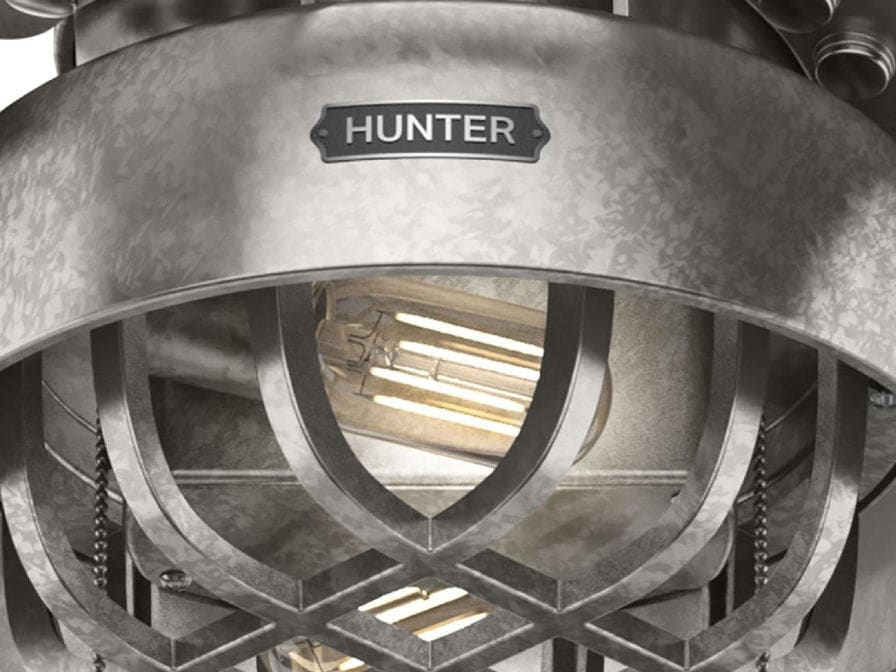 Shop by Ceiling Fan Color
No matter the space, Hunter has a perfect match for you.
Our favorite colors to start with.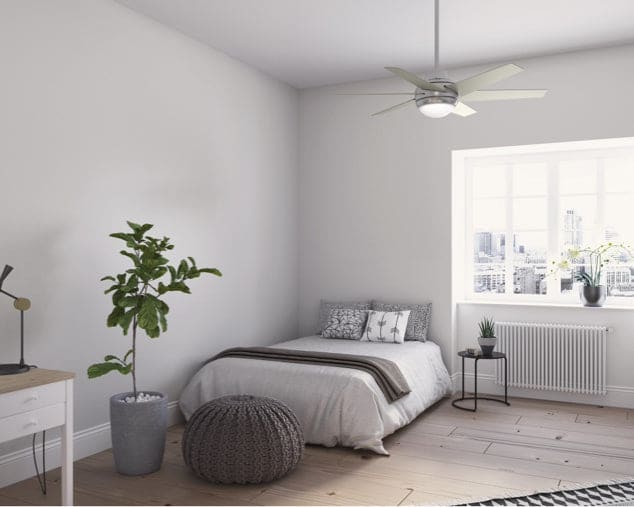 Fans that shine
Brass, bronze, and nickel are ceiling fan materials that complement most furnishings. Brass brings the past alive with modern day flair, radiating warm tones that go great with neutral colors. Bronze is a good match for dark woods and furniture, while brushed nickel complements contemporary décor.
Shop Brushed Nickel Fans
Some of our favorite fans in brushed nickel.
Black fans that feel cool.
Black ceiling fans give a sophisticated and edgy look to rooms, while black housings with dark wood blades are a good cooling solution for minimalist stylings.
Shop Black Ceiling Fans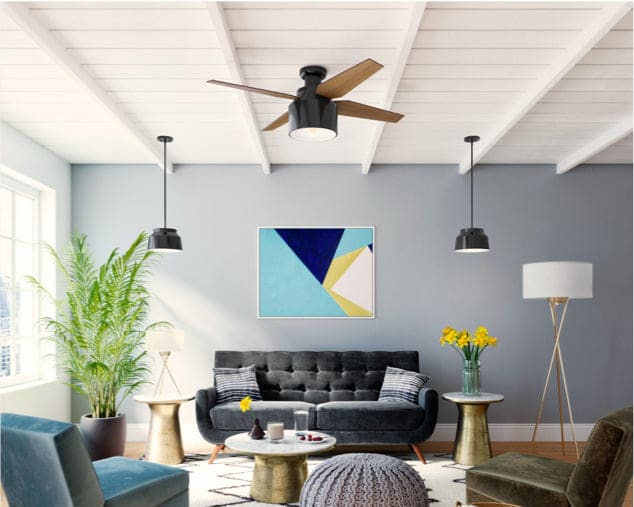 Some of our favorite fans in black.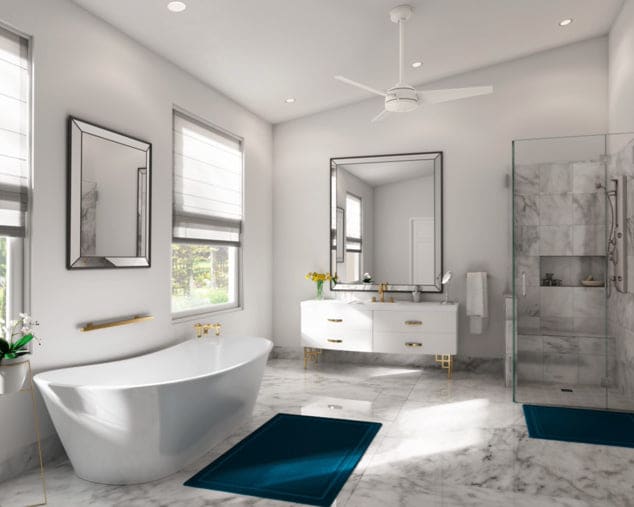 White fans to keep things light.
White ceiling fans complement most ceilings, come in vintage or modern designs, and put a classic finishing touch in any room. White ceiling fans blend seamlessly with silver, nickel or grey metal finishes bring life to concrete or metal ceilings.
Shop White Fans
Some of our favorite fans in white.
Frequently Asked Questions
What color ceiling fan should I get?
The ceiling fan color you should choose depends on your personal preference and the overall design of your space. If you want a classic look, White or Brushed Nickel are solid choices. If you prefer a more rustic or natural look, darker colors and wood finishes may be more suitable. You can also choose to infuse your room with a pop of pink, green, or blue. Ultimately, choose a color that complements your decor and enhances the overall aesthetic appeal of your space.
Do ceiling fans need to match light fixtures?
Your ceiling fans do not necessarily need to match your
light fixtures
, but we recommend choosing fixture finishes that complement each other's style and color. This will create a cohesive look in the room and enhance its overall aesthetic appeal.
What color ceiling fan goes with gray walls?
Gray is a very trendy color for home décor because of its neutrality and versatility. If you have gray walls, you can choose a ceiling fan in a similar gray finish or a darker gray or black to serve as a focal point. White fans also pair very well with gray walls, as do those with washed-wood blades. Consider the other colors and finishes used in your space besides gray to help you find a fan color that complements the color palette in your home.