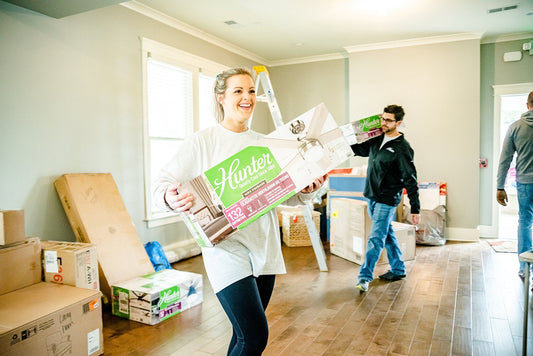 Huntervention
With every single product, project, and plan, Hunter is focused on finding ways to make homes comfortable and beautiful. So, when we were introduced to The Dorothy Day House organization,...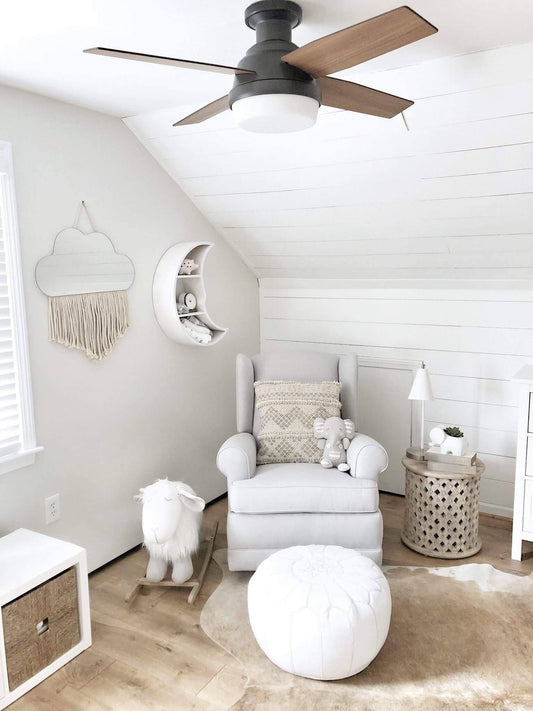 Huntervention
Studies show installing a ceiling fan in a nursery can help prevent SIDS (Sudden Infant Death Syndrome). Jhackie - nurse, mom-to-be, and blogger - shared her experience with why she...
Huntervention
Most of us have that one space in our home that needs a little more love. The trick is to liven it up without spending a lot of time or...
Huntervention
Memphis newlyweds bought a home with a patio that needed some TLC. This Huntervention® shows how easy patio updates like an outdoor ceiling fan can make a big impact.
Huntervention
Adding new technology in an old home. Amanda updated her master bedroom design to incorporate smart home devices including a Hunter WiFi ceiling fan.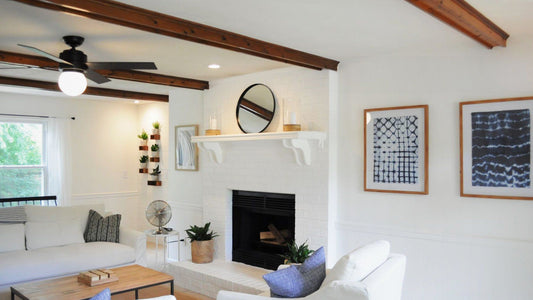 Huntervention
­Simple updates like paint, pillows and a new ceiling fan can make a room look brand new, and Hunter Fan Company's team of designers showed how it's done during the...
Huntervention
The Coral Bay rustic ceiling fan was the perfect addition to a craftsman style bungalow porch. The Memphis family spends a lot of time on their porch, so a stylish...
Huntervention
The living room is the hub of our homes. It should feel warm, cozy and inviting. Memories and traditions are often made in this room, and after a long day,...