Fall is the perfect time to brighten up your home, and a simple lighting refresh might be just what it takes to bring your dream kitchen into focus. If you already follow us at Hunter you probably know that stylish ceiling accessories happen to be our specialty—and we've gone gaga over these gorgeous pendant lights, sure to spice up any kitchen space. 
 

Modern Aesthetic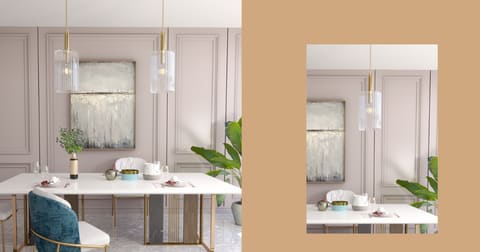 Our Gatz Light Pendant is a stylish and functional lighting fixture that will enhance the ambiance and aesthetics of your kitchen. Our Gatz collection combines modern design with practical illumination, making it an excellent addition to any kitchen space. 
Culinary Sophistication
Enhancing a white kitchen space with our Karloff 3 Light Pendant can bring a touch of sophistication and elegance to your culinary haven. Our Karloff 3 Light Pendant is the perfect addition to your white kitchen, offering a stunning blend of contemporary design and functional illumination. This pendant light is a striking focal point that not only brightens up your kitchen but also adds a dash of style and flair.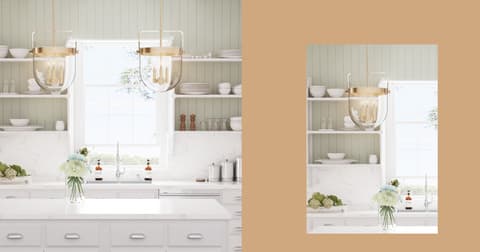 Characteristic Style
Styling your kitchen with our Nolita Medium Pendant is a great way to add character and functional illumination into your culinary space. Our Nolita Medium Light Pendants offer a delightful blend of elegance and modernity that can breathe new life into your kitchen. These pendant lights are designed to make a statement, adding a touch of sophistication to your kitchen's décor while providing essential lighting.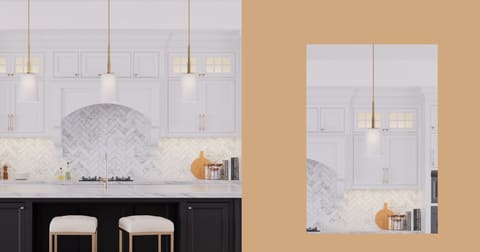 Pendant lights are the elevated way to add personality to your space while emphasizing your ceiling height. Whether your kitchen design is classic farmhouse, mid-century modern or contemporary chic, Hunter Lighting™ can match you with the perfect pendant pairing. Check out how to hang and install lighting to help upgrade your home's décor - use our Lighting Product Selector to pick your perfect fixture.