Pendants Your Kitchen Will Love
Banner image features Van Nuys pendant in Alturas Gold
Winter is the perfect time to brighten up your home, and a simple lighting refresh might be just what it takes to bring your dream kitchen into focus. If you already follow us at Hunter you probably know that stylish ceiling accessories happen to be our specialty—and we've gone gaga over these gorgeous pendant lights, sure to spice up any kitchen space.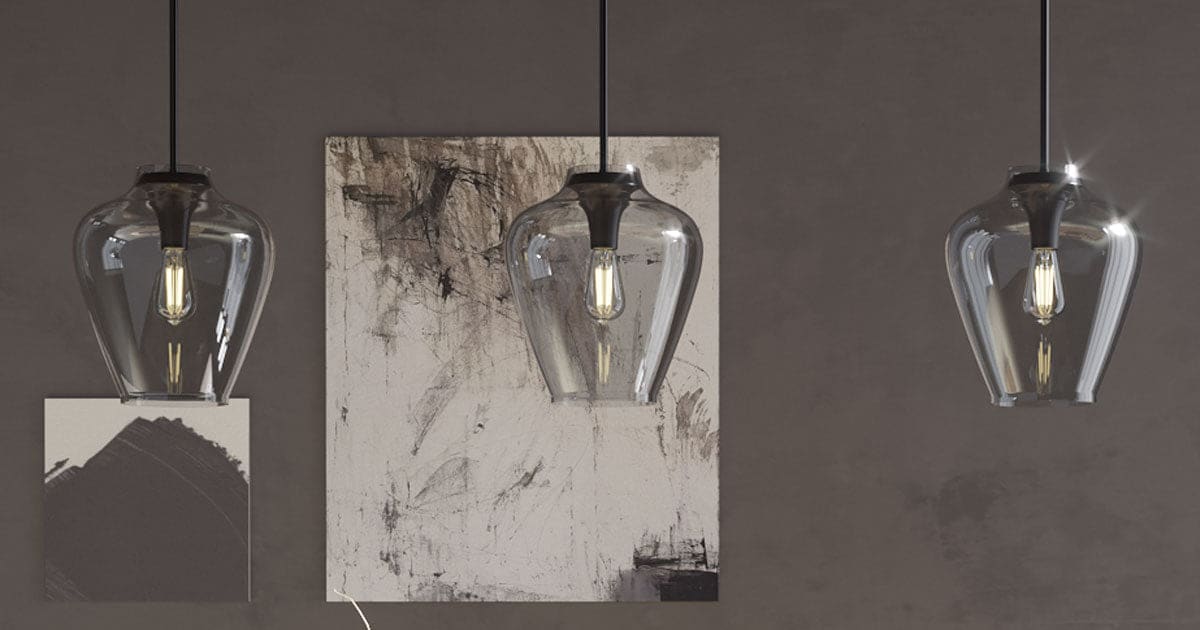 Dark Moody Vibes
If you're working with dark cabinetry, textured flooring or bold brass accents, we think you'll love the soft curves and subtle beauty of the Vidria 1-light pendant. Moody and modern in Matte Black, Vidria's Smoked glass and Natural Iron finish will keep your kitchen looking cool even when you stir up some heat.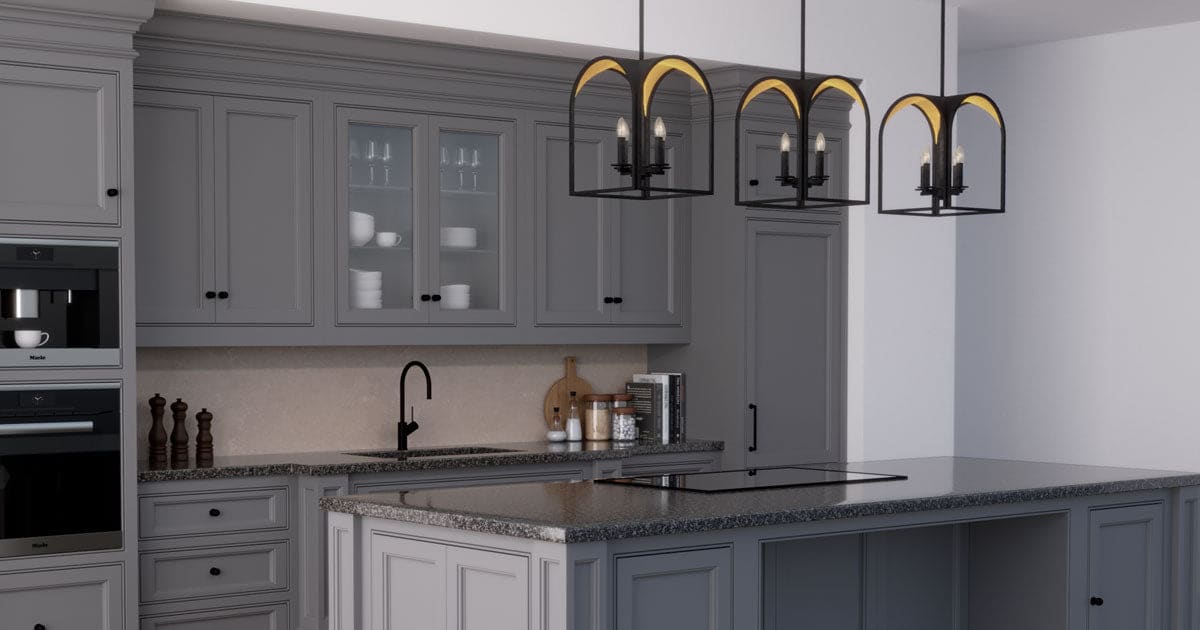 Dramatic Silhouette Vibes
For a more dramatic look, we can't get enough of the Dukestown's striking silhouettes and Metallic Leaf detailing in Gold or Silver. Elevate your cooking space with this open-air lantern light, contrasting the pendant's arched cage exterior against its luminous metallic finish. Chef's kiss! As a glass-free fixture, the Dukestown still shines.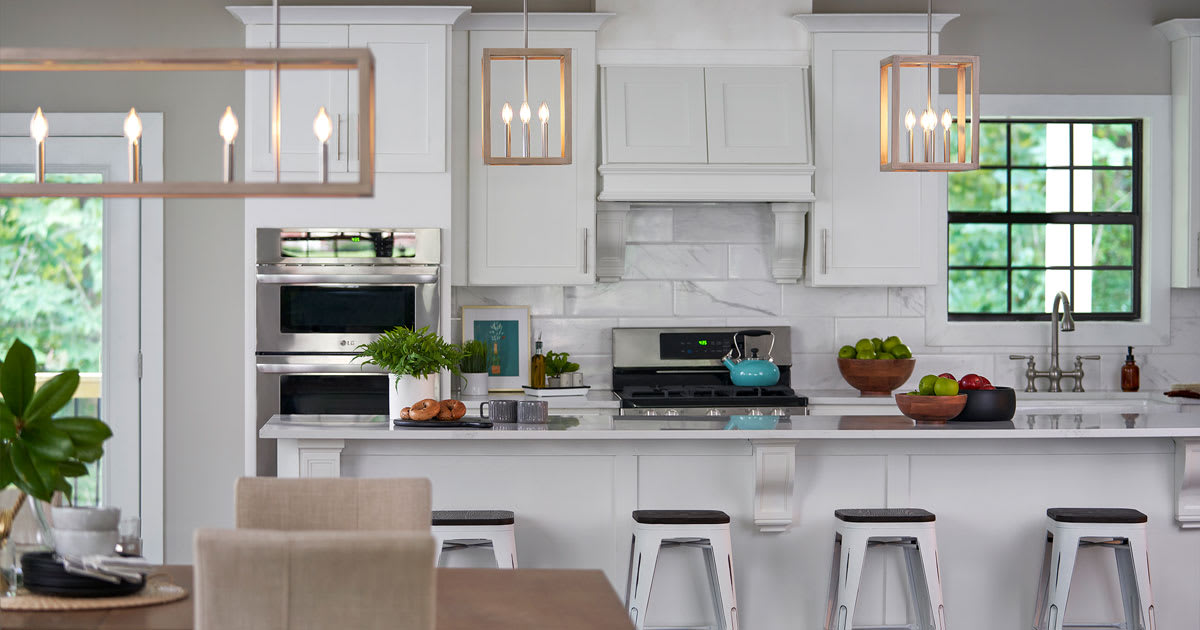 Crispy Clean Vibes
If your kitchen aesthetic leans toward lighter cabinets, marble countertops or matte metallic finishes, consider mixing and matching tones or textures with our Squire Manor pendant light. Balancing the brightness of Bleached Wood with the subtle softness of Brushed Nickel, the Squire Manor's floating candle lights introduce a cozy element to any setting. This larger pendant carries the added bonus of bringing light closer to the action in kitchens with taller ceilings—not to mention making these rooms look larger than they are!
Pendant lights are the elevated way to add personality to your space while emphasizing your ceiling height. Whether your kitchen design is classic farmhouse, mid-century modern or contemporary chic, Hunter Lighting™ can match you with the perfect pendant pairing. Check out how to hang and install lighting to help upgrade your home's décor - use our Lighting Product Selector to pick your perfect fixture.