5 Tips for Creating the Ultimate Outdoor Space for Kids
During the warmer months, there's nothing quite like the feeling of sitting under the porch fan with a cold beverage in your hands watching the kids play outside. We're outdoor fans as much as you and love inspiring you to create your own family oasis.  

Crafting a kid-friendly outdoor space is a great way to encourage play, creativity, relaxation during the summer months. These play areas could be as simple as a water painting station or tree hammock, but they go a long way in helping kids enjoy the great outdoors. 
1. Promote Active Play
Kids need space to move their bodies – whether they're running, climbing, swinging, or jumping. In addition to building strong hearts, bones, and muscles while developing larger motor skills, active play helps boost a child's self-esteem and concentration. In order to promote active play in your own house, create an obstacle course. A course can be crafted by adding in a few jump ropes, a mini trampoline, hula hoops, along with some cones, flags, or pink flamingos. We love Kid Kraft for their innovative playhouses and play sets packed with imaginative features that foster active and creative play.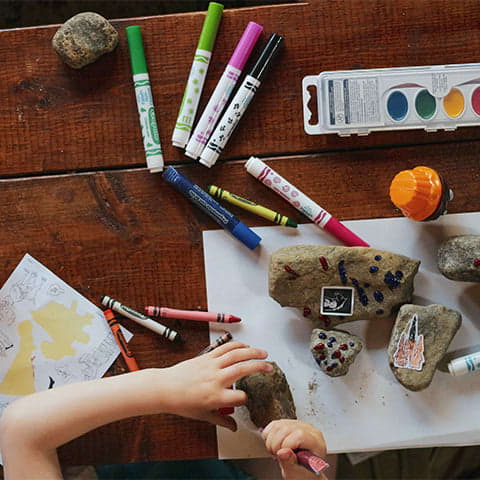 2. Engage Their Senses
Build a sensory bin: Start with a large plastic storage container with tight-fitting lid to keep bugs and curious woodland creatures away. Fill this bin with outdoorsy items like sand, rocks, and seashells. Or use items from inside like marbles, dried beans, or uncooked rice. Be sure to have measuring cups and scoops. Kids will enjoy burying their hands and feet, playing "hide and seek" with small toys, and experimenting with the textures in creative ways. 
Freeze toys in ice: Find a plastic container that small plastic toys or action figures can easily fit in, then cover them with water and put it in the freezer. Once the water is completely frozen, pop out the ice block and let your mini archaeologist chip away using plastic tools as the giant block of ice melts.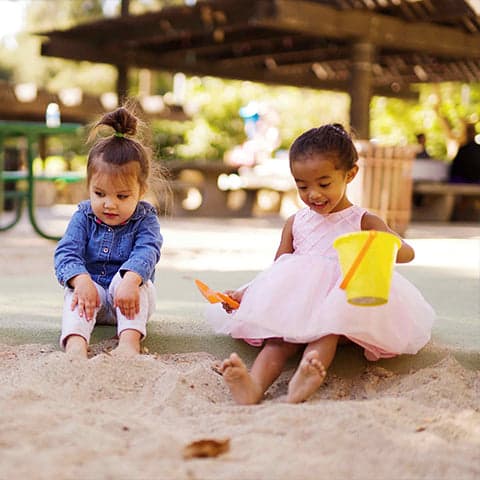 3. Spark Their Creativity
We sure have a lot of large cardboard boxes delivered to our front doors these days. Let your kids breathe new life into those boxes before recycling day by letting them paint a masterpiece, build a racecar, robot, or create a stage and decorations for a play or outdoor concert. Plus, this works with boxes of any size, from shoe boxes to ceiling fan boxes. 
Never underestimate the power of water. Toddlers and preschoolers can dip large paintbrushes in buckets of water and "paint" patio furniture and hardscaped surfaces. So, if you can't find any chalk this summer, let your little ones have some fun with water painting on the driveway this summer.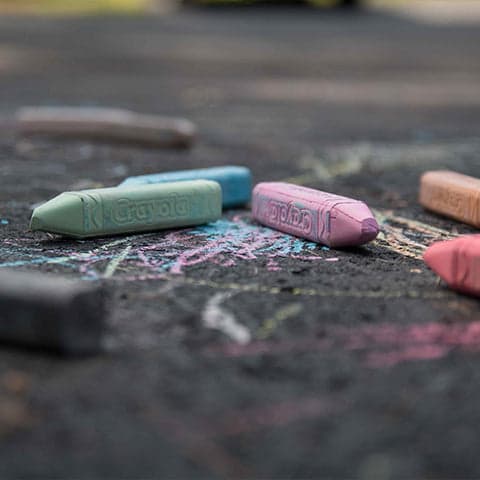 4. Give Them Time & Space
Whether it's creating a quiet reading nook in a treehouse, putting up a hammock beneath a canopy of trees, or crafting a secret hideaway out of patio furniture and a few umbrellas, kids need down time and quiet spaces. This allows them to process big emotions, or simply be still and appreciate the natural world. Help them craft this space in your backyard so they know they have an area that's just for them.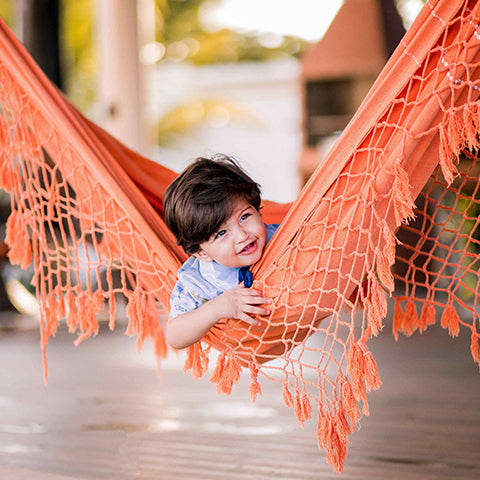 5. Cool Off
After a day of soaking up the sun or reveling in water fun, cooling off is a breeze. We have wet-rated and damp-rated fans in a range of styles to complement your outdoor space, withstand the weather, and give you whisper-quiet cooling. Our outdoor fans are built to withstand moisture, from rainy days to accidental sprays from a garden hose or a giant inflatable unicorn sprinkler gone wild. (Trust us on that one. We've been there.)  
If you're looking for a fan that is specifically Engineered for the Elements™, our Weathermax® fans are the perfect addition. Also build with our SureSpeed® Guarantee, our Searow outdoor ceiling fan brings comfort to outdoor spaces. This outdoor ceiling fan adds style to your space with modern design and coastal influences. Its lantern-inspired light also keeps your outdoor spaces bright while your kids are hunting for fireflies at night.