Does your well-lit room or outdoor space need better air circulation and cooling? No-light ceiling fans are great for indoor or outdoor spaces, large or small, and natural or canned lighting.
For you inside spaces that already have either lamps, pendants, or recess lighting, a no-light ceiling fan is all about style and keeping you cool. Open floor plans can have multiple sources of lights including chandeliers, wall scones, or flush mounts - no-light ceiling fans will bring coolness to your space while letting your lights shine the brightest.
Another space that's perfect for ceiling fans without lights is your outdoor patio or sunroom – especially on those hot summer nights! During the day, the sunlight shines in with all the light you need and at night, a string of outdoor lights provides the perfect ambiance. A no-light ceiling adds an extra layer of cool while grilling on the patio or soaking up some sun.
Regardless of where your ceiling fan is going, we have lots of sizes, styles, and finishes to complement your décor. Let's start with our uniquely designed ceiling fans without lights:
Presto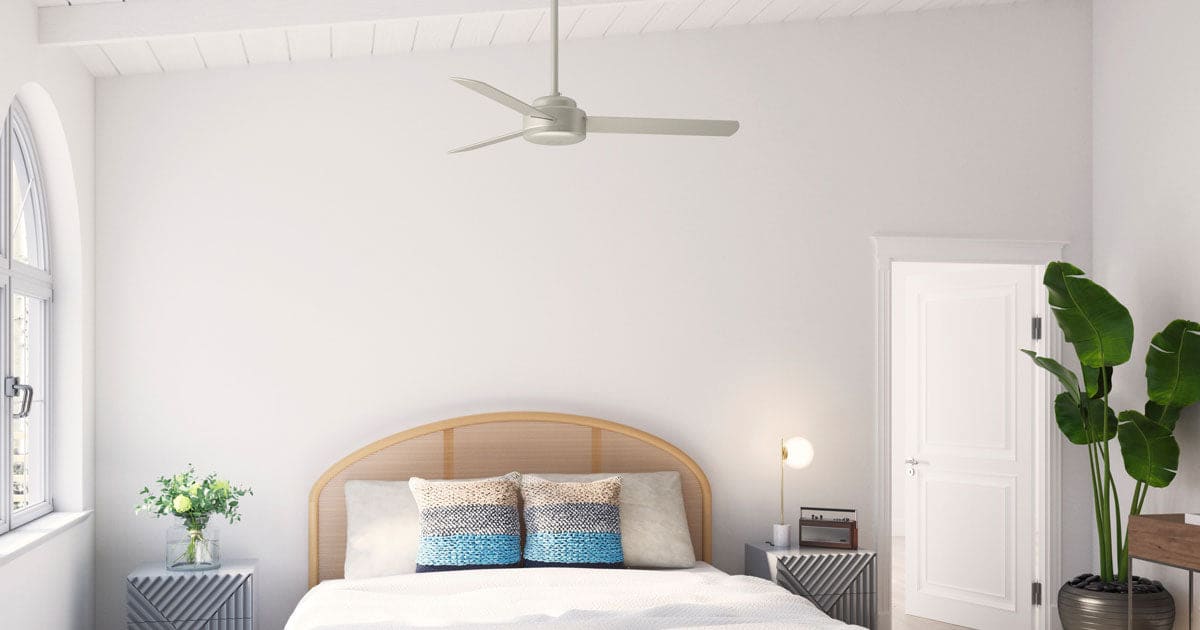 Make an impression with Presto! This fan has soft lines and a classic matte finish, and it creates a huge impact with its reversible 3-speed motor. You can set your fan's speed using the wall control to keep your room cool and comfy – just the way you like it! 
Dempsey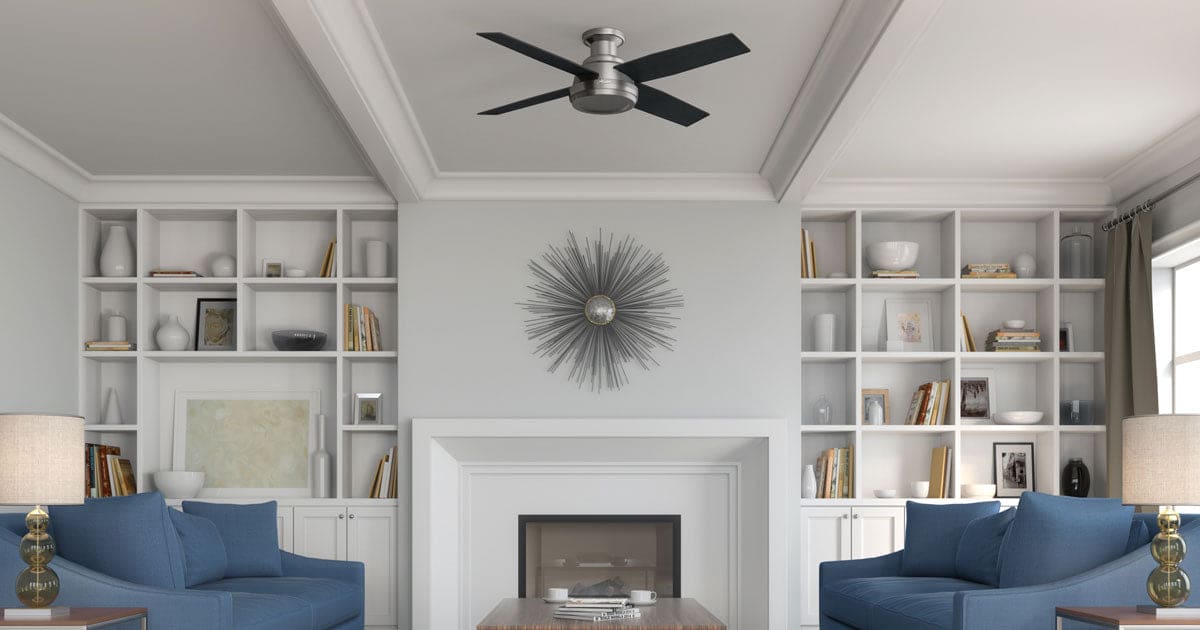 Ceiling a bit on the low side? You need something that is designed with low-profile housing, so it won't overpower your room. And we just happen to have a great option for you – the Dempsey 52" ceiling fan. We LOVE the contrast of the 52-inch blades and the fan's clean finish. Need a little more controlled airflow? You can easily change your fan's speed and direction using the handheld remote from the comfort of your favorite chair.
Trimaran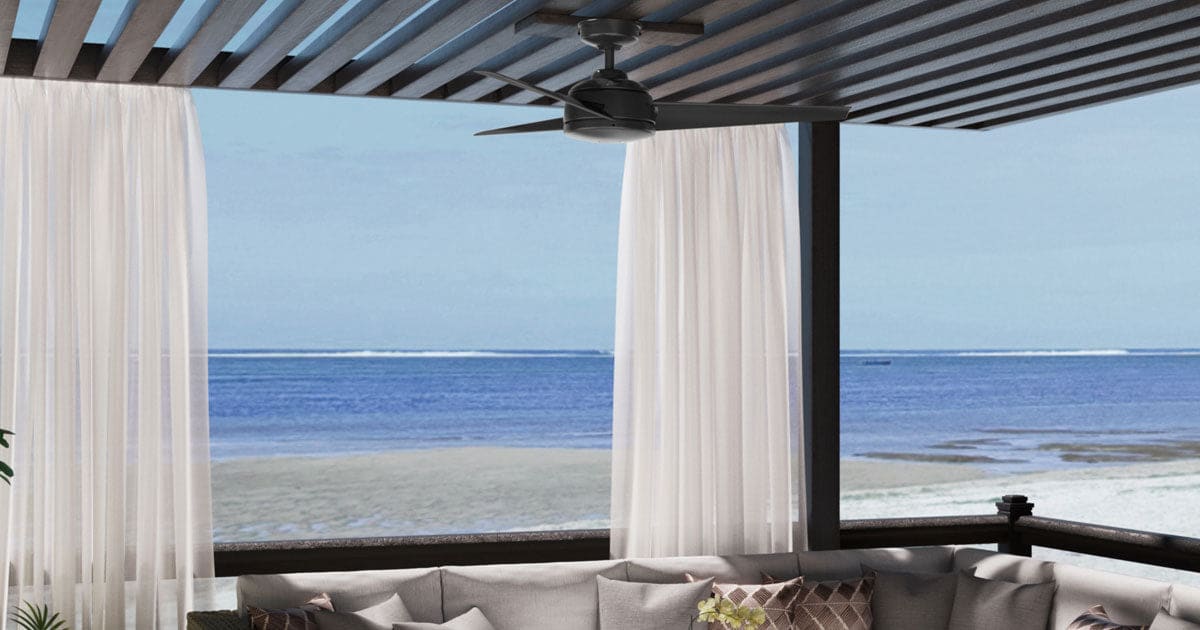 A great way to keep the air circulating on a warm, sunny day in your gazebo or enclosed back porch is with an outdoor ceiling fan without lights.  
Relax and enjoy your outdoor space with the Trimaran. There's no need to worry about your fan getting damaged by the rain or even the salt air. This fan was engineered to withstand the elements (and it looks cool too!).  
Kennicott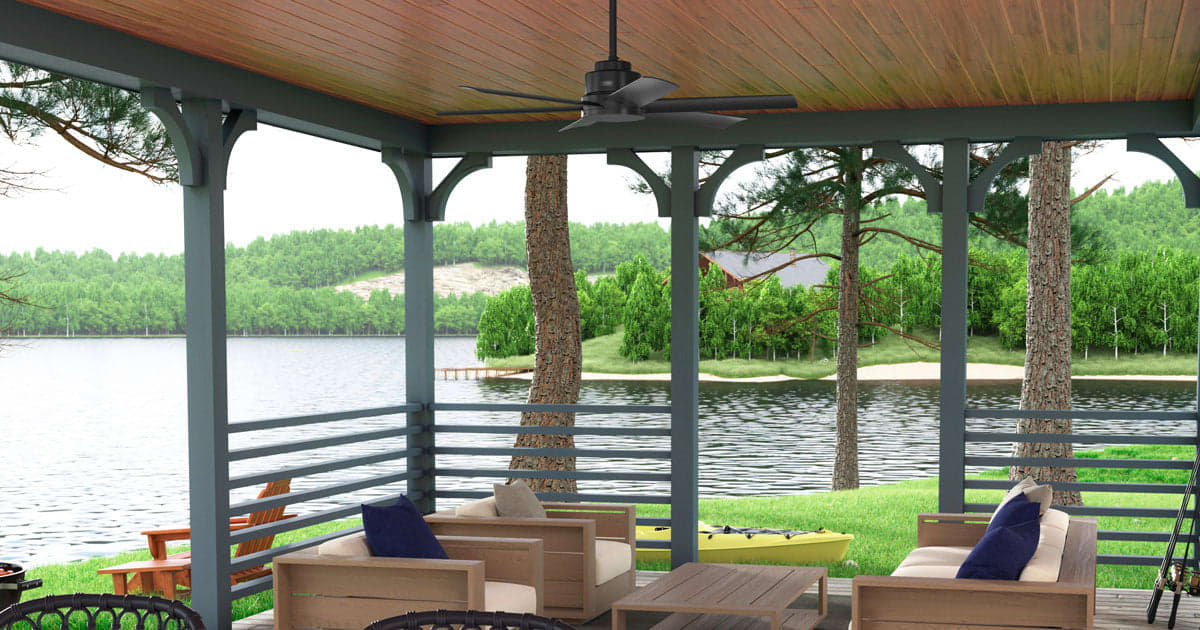 This fan is sure to create an impact in any room – even a space that may become damp from time to time. The Kennicott ceiling fan features a bold design style that will make your modern space come to life! And with several finishes to choose from, your new fan will easily fit in with your room's color scheme. 
Windbound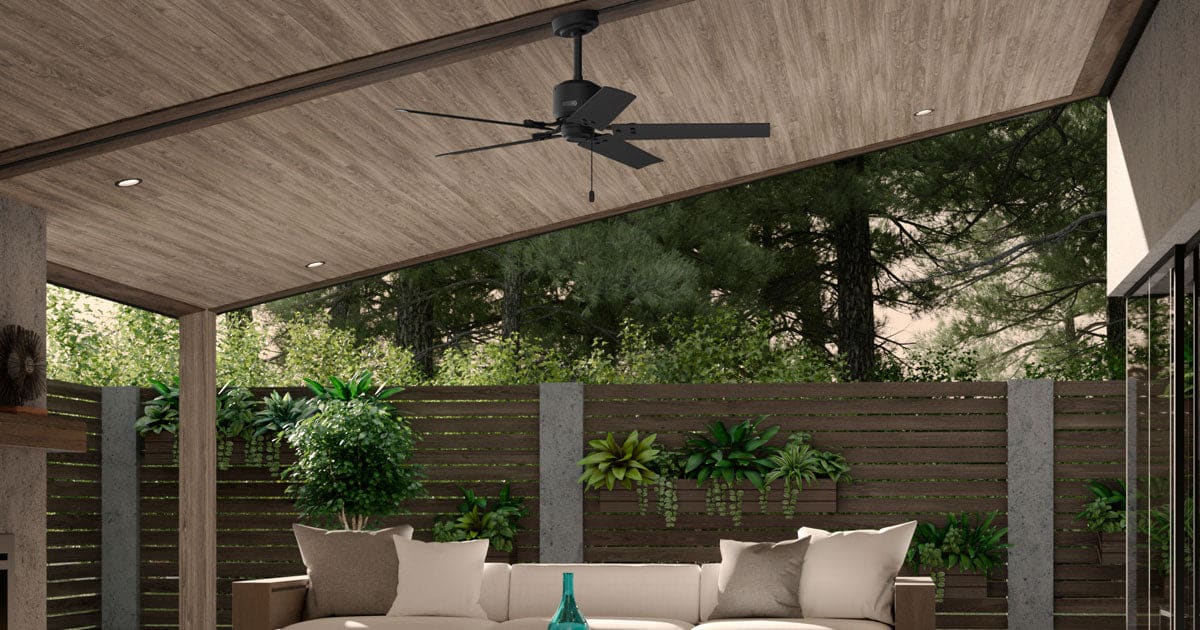 The newest member of the no-light gang is the Windbound. This 5 blades beauty can complement the exposed brick and distressed wood finishes in your modern industrial space. Evoking the turn-of-the-century era, the Windbound outdoor ceiling fan's exposed hardware adds an edgy style.
Our outdoor ceiling fans are designed to stand the test of time. Whether damp-rated, wet-rated, or WeatherMax, these fans will keep you cool for years to come - with or without lights.