With warmer weather officially here, you'll probably be spending more time inside. Our influencers recently shared their favorite summer pieces from Hunter Lighting™ and how they refreshed their everyday spaces from the kitchen to the laundry room. So why not change up your space with some new lighting from our 2022 Summer Collection?! Like our fans, our lighting is designed to be beautiful and really liven up your space. Here are some of our favorite pieces from this collection! 
Intricate details of the Indria 
A geometric masterpiece that makes the light seemingly dance. The Indria glass pendant light features a faceted, geometric design that reflects light in a unique way. It has the ability to make a statement in modern or traditional spaces. This one-of-a-kind pendant will pair perfectly with other fixtures from the Indria Collection that will create a cohesive and elegant look.  
The Lovely Langwood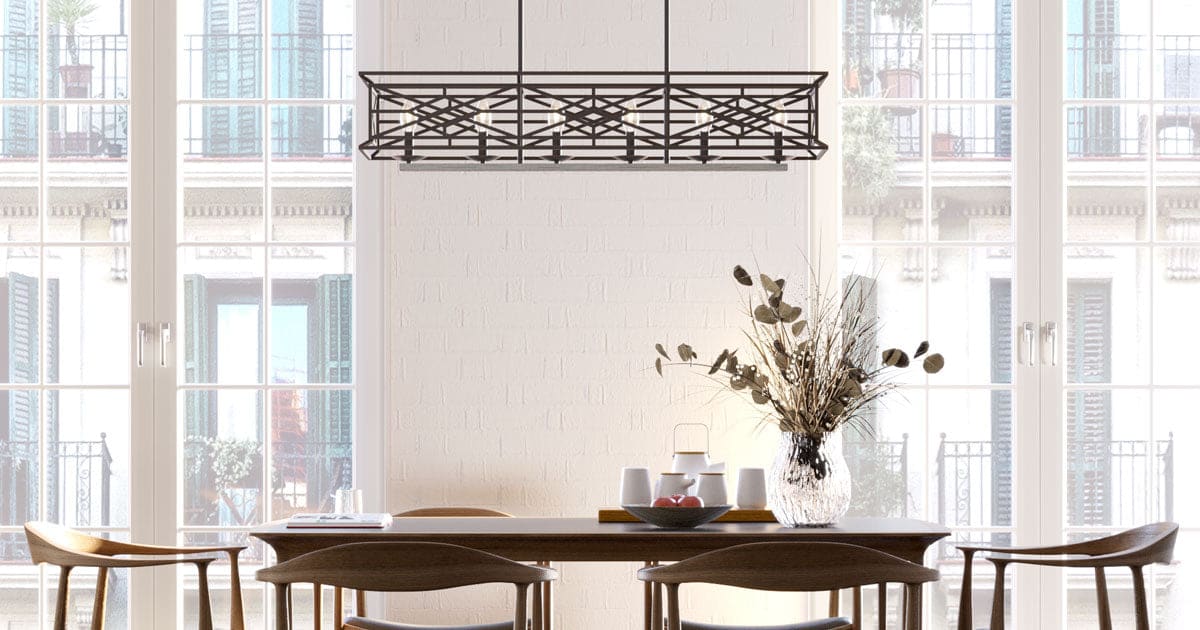 Who knew that something so delicately designed can also make a big statement?! This Regency-inspired round chandelier illuminates your style in your favorite formal or transitional spaces. The Chippendale patterning on the Langwood collection really pops against the wood like detailing. 
Create Longevity with the Lundin
A conversation piece designed to have longevity. The Lundin collection adds a warm and luminous design to any space. Its simple design complements any room, no matter the aesthetic. The Lundin Collection is proof that a little light goes a long way. 
Stellar Stone Creek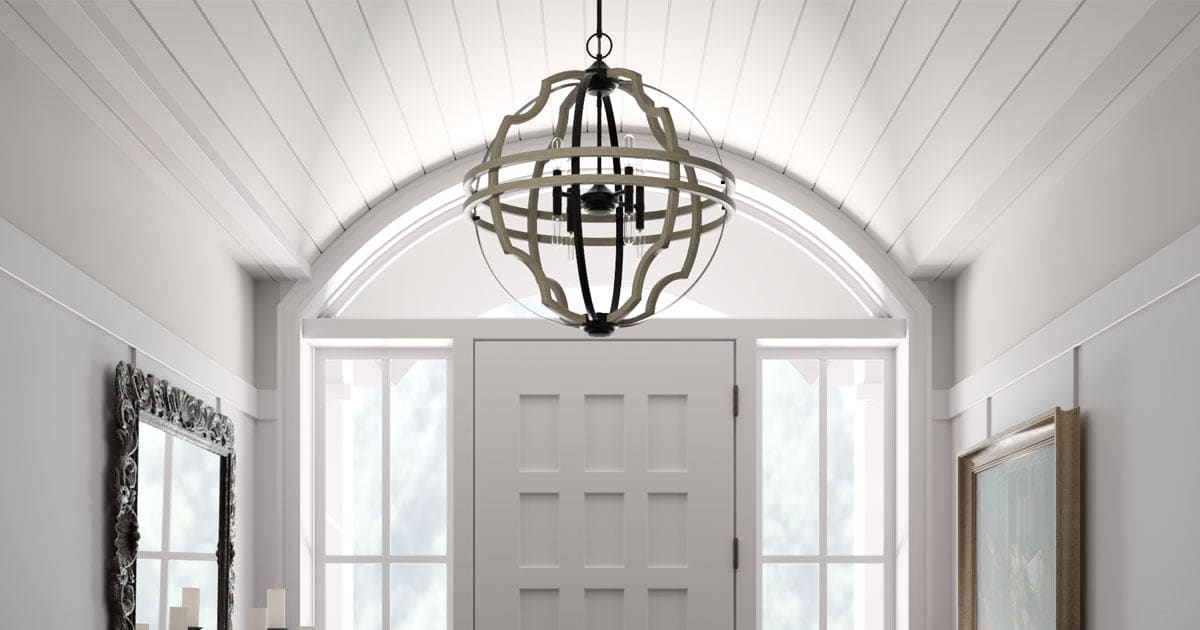 Rustic detailing and casual tones; the Stone Creek collection will add those details and more to farmhouse inspired spaces. This chandelier's rustic and weathered detailing and casual tones makes it a one-of-a-kind that can create a lasting impact while also brightening your space. This stylish fixture combines weathered details with elegant form to create a one-of-a-kind chandelier. 
Meaningful Impact with the Maple Park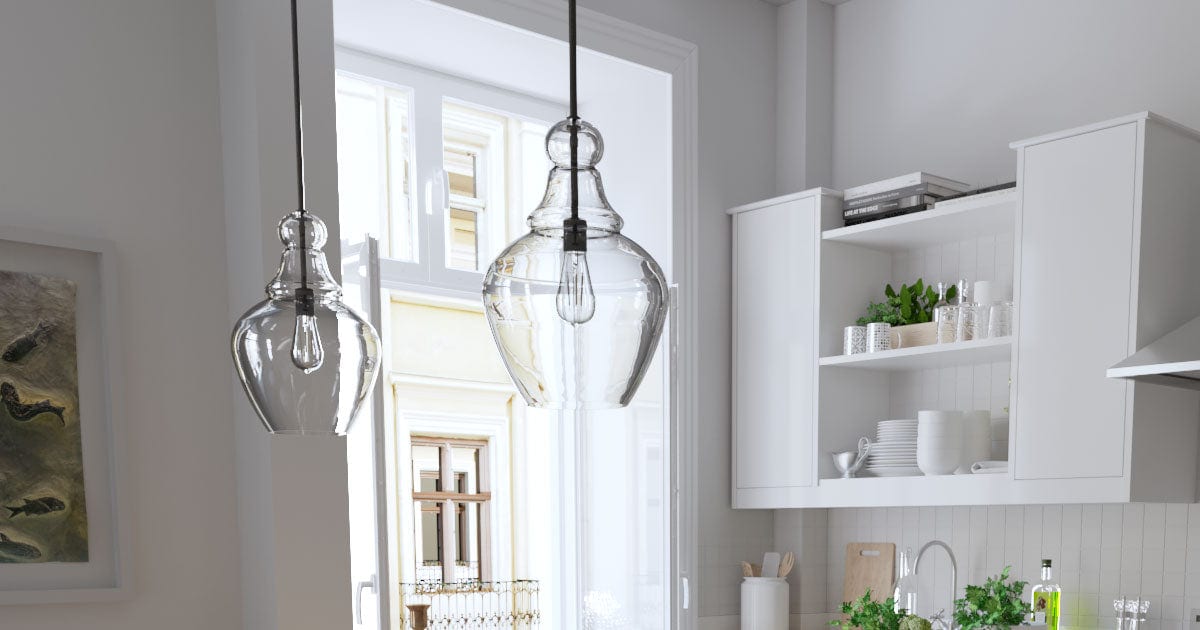 Sophistication that keeps the conversation going. The Maple Park Collection features fixtures with a solo bulb that makes it perfect for kitchen nooks, smaller cooking spaces or a dining area. Sometimes the best things come in small packages. Let the Maple Park Pendant lend an air of casual comfort while creating bright spots in your home. 
Memorable Cypress Grove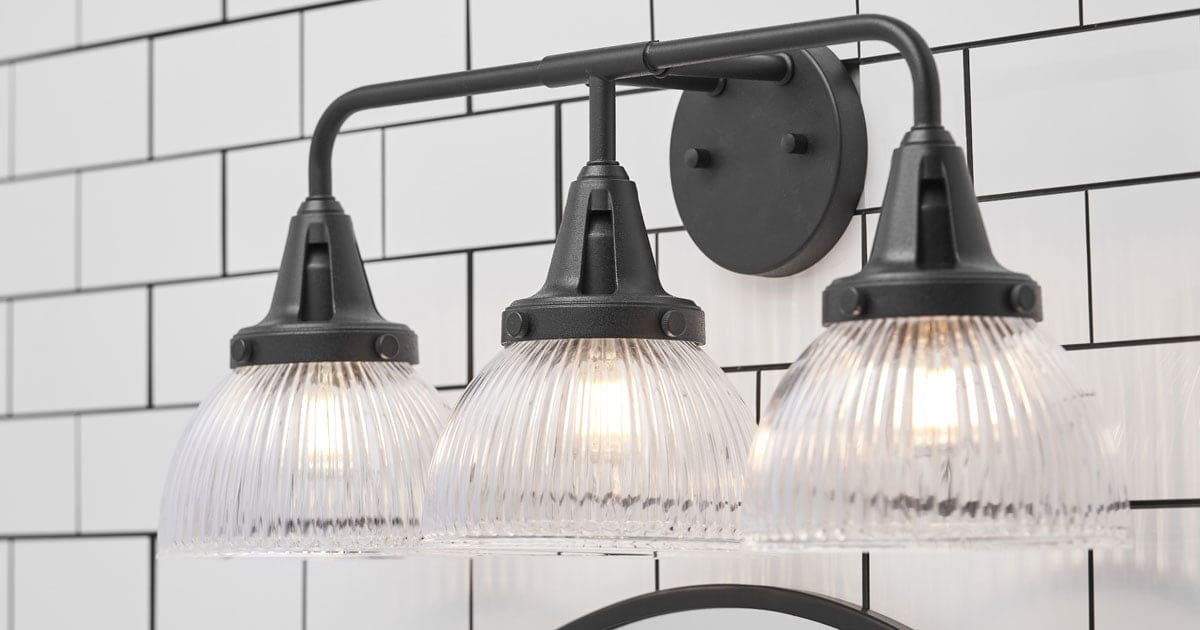 With fluted glass and classic finishes, the Cypress Grove vanity light is an elegant twist on modern industrial lighting. This modern vanity light boasts fluted glass detailing and an indoor damp rating, making it a wonderful addition to spaces exposed to moisture, like bathrooms. Carry this industrial theme throughout your space by pairing with other Cypress Grove fixtures to enhance all your casual spaces.
Check out more new Hunter Lighting and let it inspire an update in a space you love. You can also use our Lighting Product Selector to pick your perfect fixture.