Earth Day reminds us that we have a responsibility to take care of the environment as a whole. But what about the environment in our home? By doing a few simple things we can improve the air quality around us while also finding ways to conserve energy in the long run. Get your dust mop out, because it's time to change the world, or at least those AC filters.
Let in the fresh air.
One simple way to improve the air quality in your home is to let in fresh air from outdoors. If the pollen count isn't too high and the temperatures aren't astronomical, open a window or two in your home. Not only will this allow the fresh air in, but it will also get some of the pollutants that may have built up in your home out. An easy and simple way to circulate air flow in your home is with a ceiling fan. One of our SureSpeed ® Guaranteed fans like the Hartland provides you with powerful air movement that you can feel fast, so you can get that fresh-air feeling anywhere in your home.
Purge the junk.
Another good way to improve your air quality is to clear out the clutter. All those items you no longer use, not only take up space, but they also collect dust. Box them up for charity or send them to the trash.
After a good purge make sure you are vacuuming the carpets and area rugs once or twice a week with a vacuum cleaner equipped with a HEPA filter, especially if you have pets. It's also a good idea to have floor mats at the entrances to your home to keep dirt and dust from being tracked through the entire house.
Keep your system clean.
Make a calendar reminder to regularly change the filters in your HVAC system. Not only does a clean filter helps to remove dust and particulate matter from the air, it also helps your HVAC system run more efficiently. A dusty, dirty filter prevents airflow through your home making your system work harder to warm or cool your house.
Used with your air conditioner, ceiling fans can also help keep your heating and cooling bills down. Adding a ceiling fan can help your home feel up to 6 to 8 degrees cooler, so you won't be tempted to run your AC as much in the summer. Did you know if every household in America turned on their ceiling fan and turned up their air conditioner just 4 degrees for the entire day, together we could save nearly $13 billion dollars in energy costs this summer alone? Stay cool while helping the planet.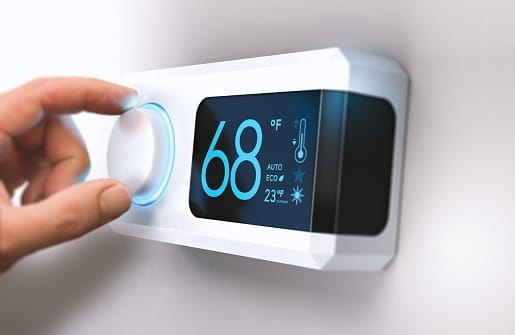 In the winter, ceiling fans can help to push down the warm air that rises so it doesn't gather on the ceiling. But make sure to dust the blades of your ceiling fan to reduce the amount of dust in your air.
Purify the air.
If you are particularly sensitive to dust and mold and pet dander, an air purifier with a HEPA filter like those by Hunter is something to consider. You should run the air purifier in the areas of the home where you have the most traffic for it to work at its best. Also routinely change out your filters in order to get the most from your air purifier.
Control the moisture in your home.
It may seem like an obvious thing, but make sure you keep additional moisture out of your home. A leaky pipe or faucet not only drives up your water bill, it can also encourage the growth of mold and mildew that can cause respiratory problems. Take care of those leaks and add proper ventilation in bathrooms and laundry rooms to keep the humidity under control. A ventilation fan, along with a small bathroom ceiling fan can keep the air circulating and reduce the humidity of a room.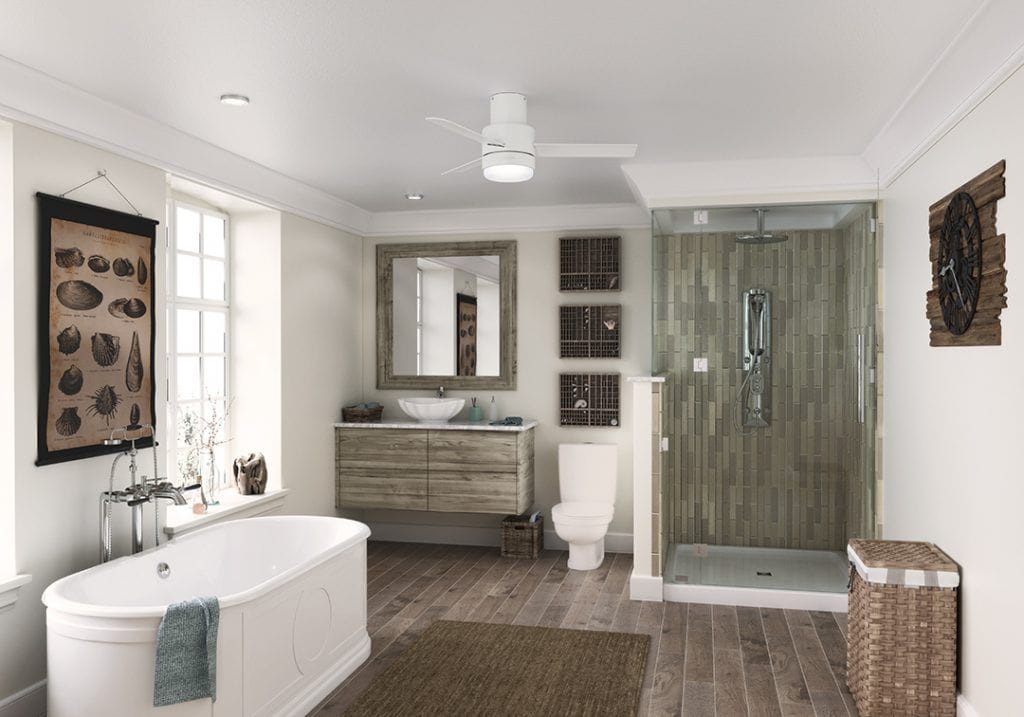 For areas that are high in humidity like a basement adding a dehumidifier can certainly help control potential mold and mildew growth. Routinely clean your dehumidifier as well to prevent mildew build up inside. Read the manufacturers recommendations for how to properly keep it clean.
Doing a few of the items above can help you breathe a little easier in your home and by adding a few efficient upgrades your bills will be a little lighter too.
Enjoy a cleaner, more efficient home!