Bedroom lighting is an integral part of your life and even your health. I want to give you some practical ideas for incorporating light fixtures to make your bedroom functional and beautiful. 
A little enlightenment
Imagine your ideal bedroom. What was the first thing that came to your mind? Fluffy pillows and soft linens? Would you be surprised to learn that the essential thing in your room—besides the bed, of course—is your light fixture? Well, it's true. Doctors and designers would agree that your choice of lighting is a crucial part of your design. We spend a third of our lives in bed, and there are countless scientific studies that tell us that lighting impacts our sleep pattern. I want to give you a few tips on how to control the color temperature of your room by layering these three types of lighting. 
And, of course, I have a few suggestions from Hunter that will help you create the beautiful, restful space of your dreams.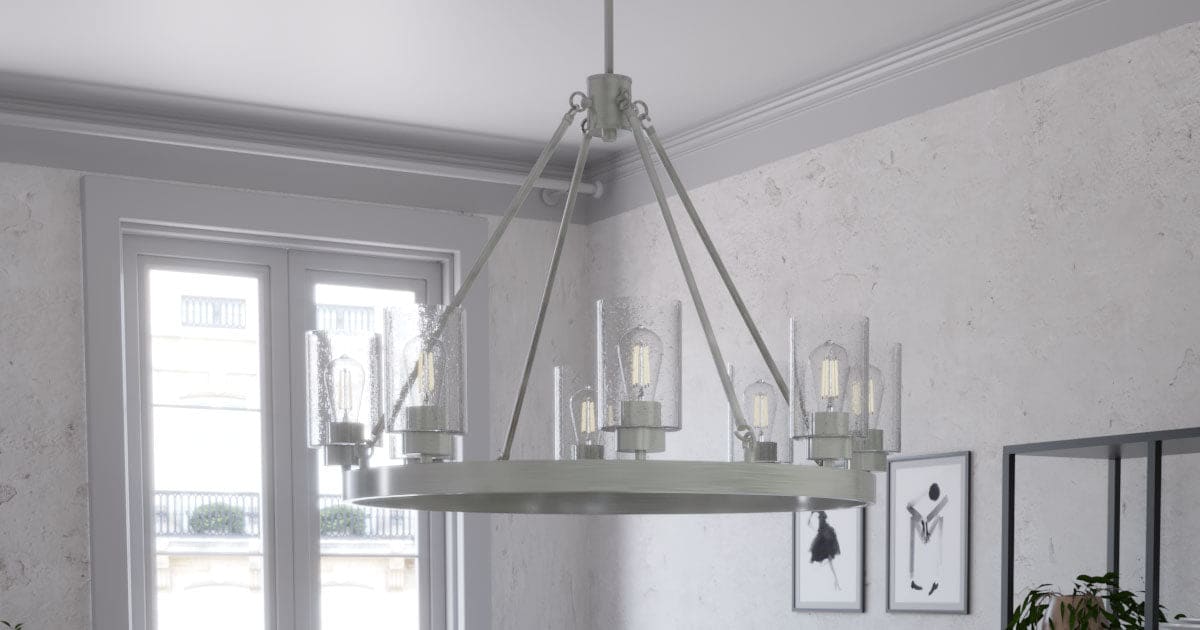 Ambient ambiance         
Create ambiance with ambient lighting. Ambient lighting is the primary light source in your room--usually an overhead ceiling light—and should be your brightest. Turning this light on in the morning signals your brain that it's time to wake up and start your day. The Hartland is a beautiful choice for a primary bedroom! The Brushed Nickel candelabra design adds modern, romantic elegance to your room. This design matches numerous styles of décor, so whether you love farmhouse or modern, it will fit. Add dimmable bulbs, and you can go from daytime bright to a candlelight glow at night, which will help your circadian rhythm kick in and help your brain understand that it is time to rest.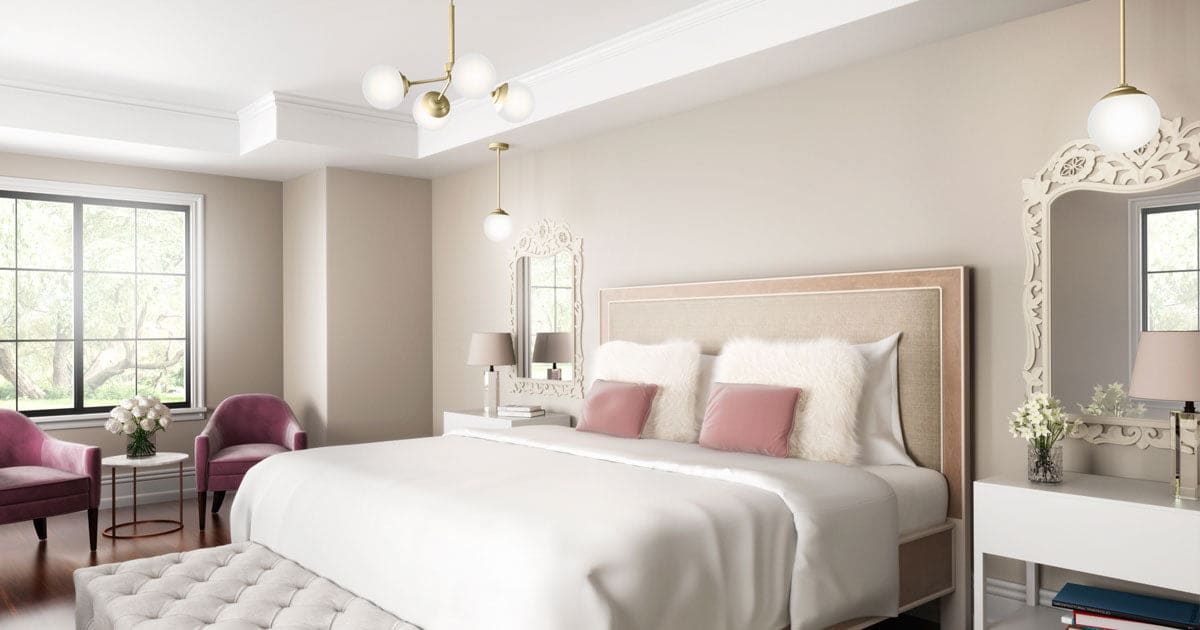 The Glow as you grow
The modern style of the Hepburn Collection's 4 light chandelier is one that matures with your child. The orbed design adds a touch of whimsy, while its contemporary style can grow with your child—also check out the Hepburn fan. The Hepburn is a beautiful fixture with Painted Modern Brass, and the Cased White glass creates a bright yet soft ambient light.
Color temperature is important in every room, but you may want to take extra care in a child's space. Color is measured in Kelvin, and lighting usually goes from 1000 – 5000 K. 5000K bulbs produce a brighter light; hospitals and stores often use these are used in stores and hospitals. Lighting that bright can keep little one energized.  When purchasing light bulbs for your home you should make sure to keep the temperature around 3500K. This temperature is bright enough to be suitable for ambient light and creates a warm, calm, comforting atmosphere.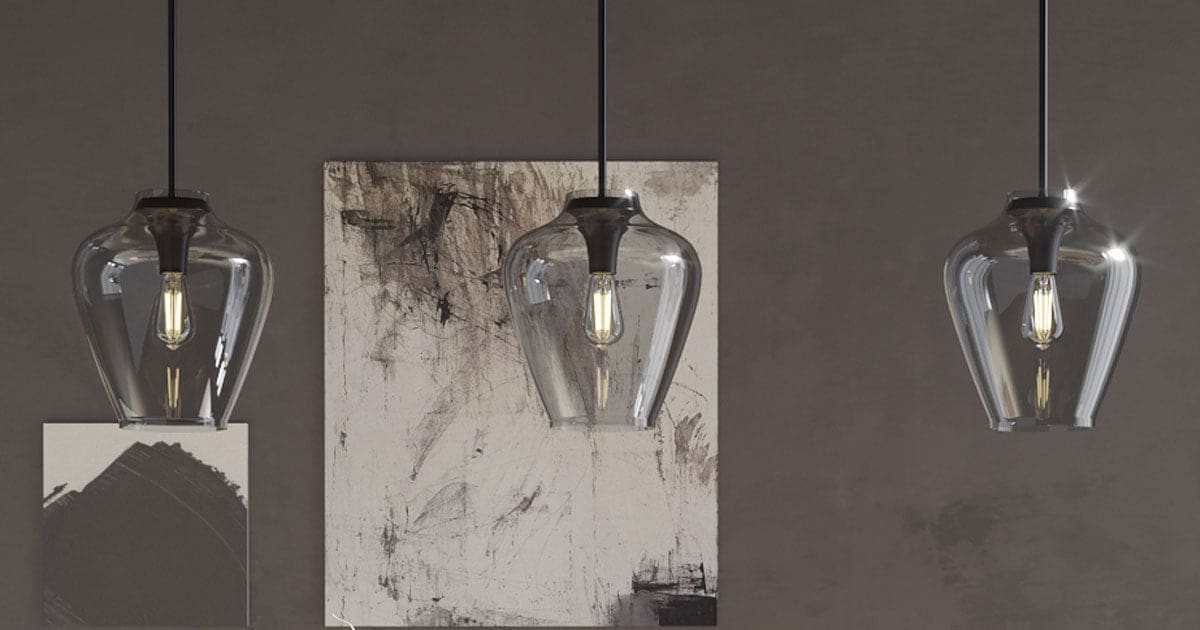 Accent your tasks
Layering lights is simply the art of using various types of lighting in your space—watch Different Types of Lighting for more tips. The types of lighting are ambient (overhead), task (over an area like a desk or counter), and accent lighting (accents your favorite objects or even the architecture of your home). Hang a pendant from Vidria Collection  over your bedside tables on either side of the bed, and you have an aesthetically pleasing light source that serves dual purposes. As an accent light, it can create drama framing the bed and highlighting the selected pieces on your bedside table—which you will have room for since this light doesn't use any of your bedside space. The Matte Black slim pendant with a clear glass cover also serves as stylish task lighting for those who may want to read in bed.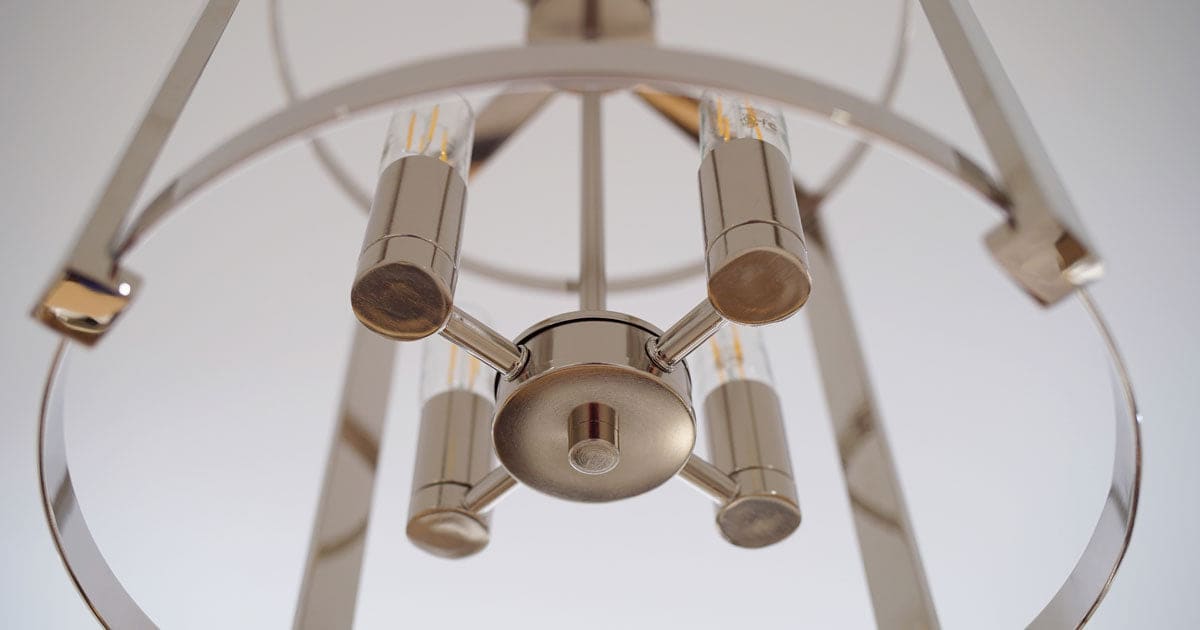 Layers of style
You can mix styles to find the perfect layering of lights, but sometimes, you may want to keep it simple. The Astwood Collection has a variety of fixtures to suit your needs. Pairing the elegant and versatile Astwood drum chandelier with sconces from the same collection creates a beautiful ambiance. Mount the clear glass encased sconce on either side of your bed or perhaps your dresser to provide the combination of task and accent lighting. Visit our lighting collection to find a variety of styles to bathe your room in light.
Speaking of bathing, check out Luxe Lighting to Brighten Your Bathroom Vanity.