The right lighting can radically transform your space and elevate existing décor. Whether your bathroom could benefit from a major renovation or a few simple upgrades, the place where you routinely prep your face (and prepare to face the day!) ought to cast you and your loved ones in the best possible light. Hunter offers a beautiful selection of vanity lighting designs, from farmhouse to modern to classic vintage, each engineered to illuminate your home's bathroom and vanity in sophisticated style.
Accent lighting, or focused illumination, is optimal for a bathroom's vanity area, and our Donelson collection—featuring 3-bulb and 5-bulb vanity lighting—pairs function with exquisite form through its wood-inspired finishes and contrasting metal detailing. Ideal for rooms with a rustic or farmhouse aesthetic, the Donelson light's impactful design evokes authenticity and artisanship to create an unexpected luxe look in your home's more intimate spaces. Hang a single vanity light above your mirror or install several in your bathroom for a cozy, clean-lined atmosphere.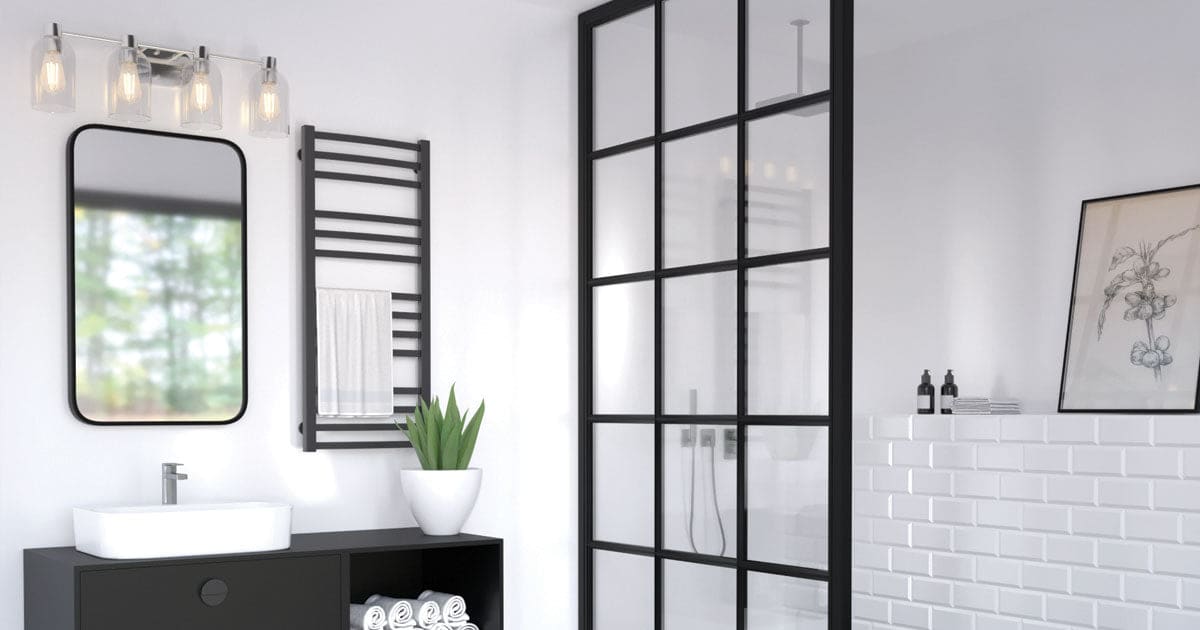 The Lochmeade vanity lighting collection also carries an air of clean lines and luxe craftsmanship, making a subtle statement in any space. Available in the designer's choice of smoked or clear seeded glass and finishes in brushed nickel, natural iron, or noble bronze, the Lochmeade's strong lines, and careful curves are where minimal meets modern. This striking fixture is perfect for smaller bathrooms, as a flush-mounted Lochmeade light on each vanity sidewall lets you maximize mirror space while creating a sophisticated, stately ambiance. Best of all? The Lochmeade is damp-rated and designed to withstand humidity in indoor spaces.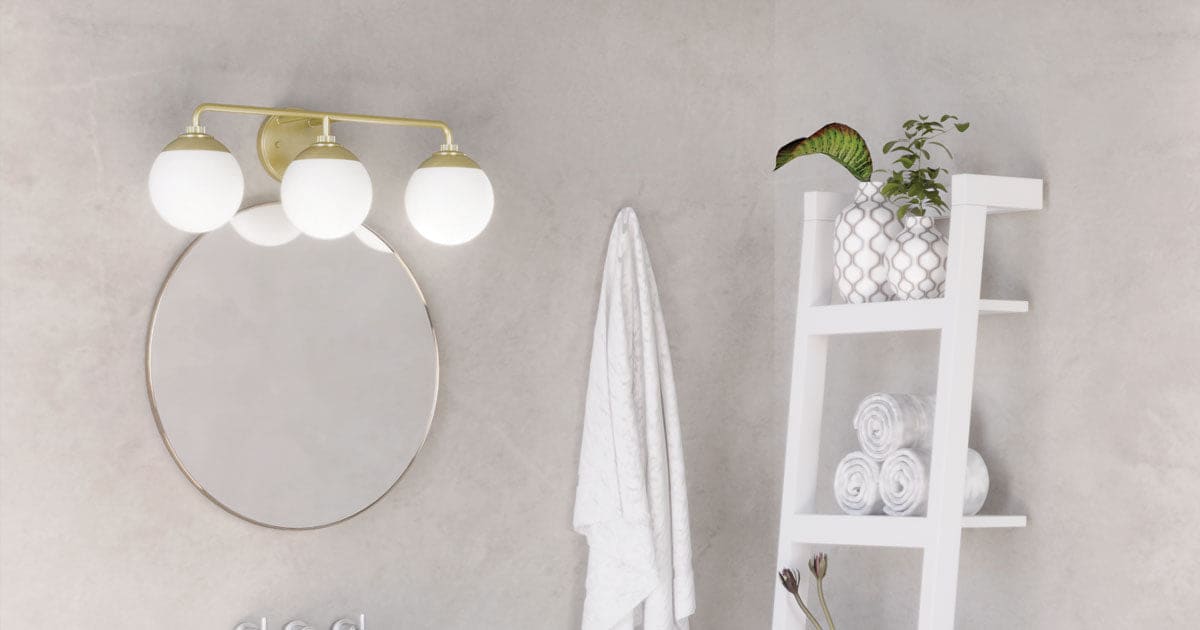 The Hepburn vanity delivers lighting designed to make you feel like a movie star—no filter needed. With its vintage-inspired round globe lights and retro, geometric forms, our Hepburn vanity lighting evokes the essence of the Roaring Twenties while embracing modern style. Available in 2, 3, or 4-light fixtures with a choice of brass or brushed nickel finish, the Hepburn's cased white glass and energy-efficient, dimmable LED bulbs will permeate your powder room with a warm, comforting glow.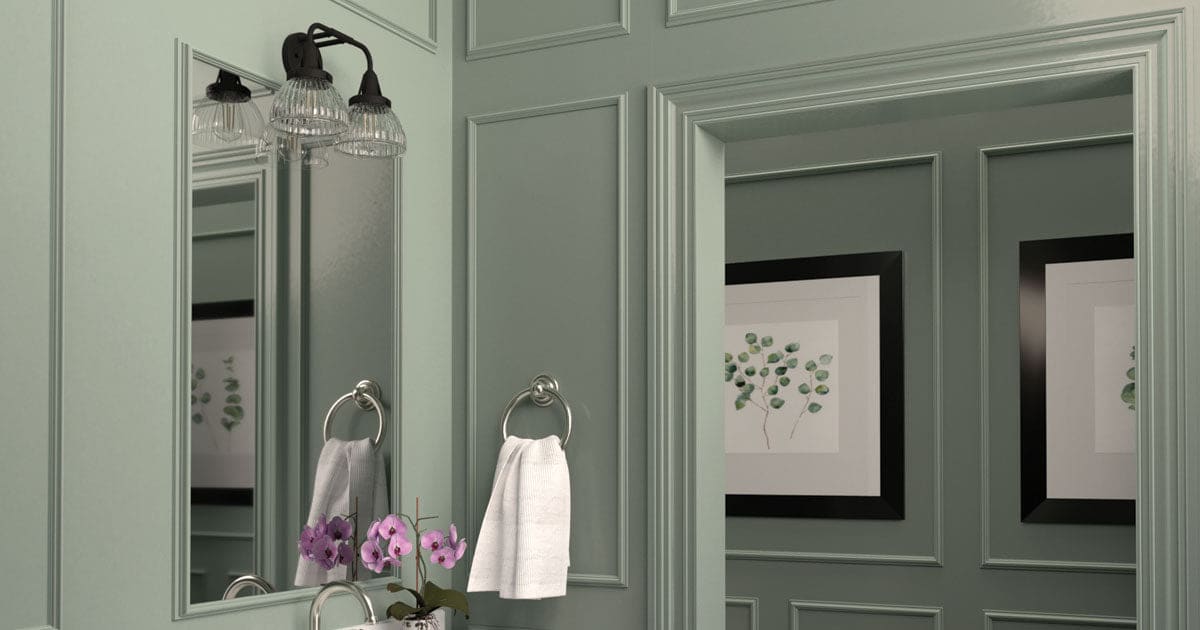 For a classic look that's also one-of-a-kind, we love the Cypress Grove vanity features clear holophane glass. This vanity light's unique design allows it to seamlessly transition into any décor scheme, enhancing the look of your home's more casual spaces. The fluted lamp's crisp, clean lines create a beautiful glow when illuminated, and Cypress Grove's three versatile finishes—Onyx Bengal, Brushed Nickel, or Natural Iron—can easily complement your existing aesthetic. Consider installing a single Cypress Grove vanity light over your sink as a space-saving tip for more narrow bathrooms.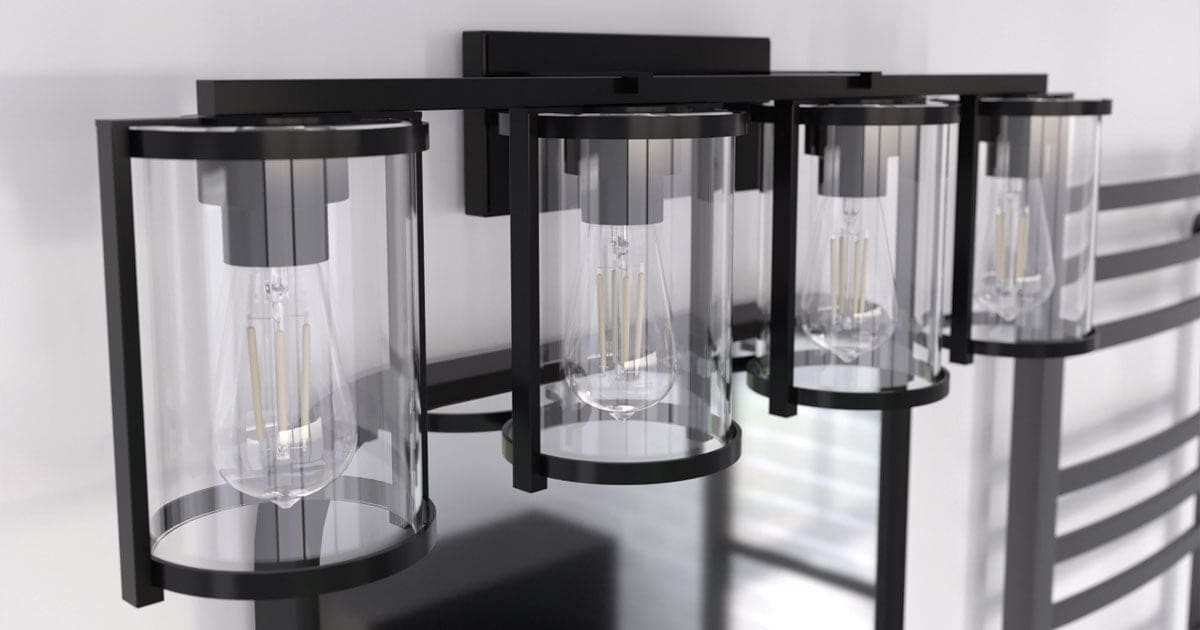 And for a timeless, transitional look that goes well with everything, the Astwood vanity beautifully fits the bill. Simple yet dramatic with smooth, clean lines, our art deco-inspired Astwood collection offers a classic touch to complement a variety of bathroom design schemes, from modern industrial to rustic vintage. The vanity light's damp rating makes it a perfect pairing for more moisture-prone spaces, while the option to choose from four finishes—Matte Black, Brushed Nickel, Polished Nickel, and Alturas Gold—ensures that this memorable piece will mesh well with your home's existing décor. Shop from 2, 3, and 4-light fixtures to adapt the Astwood's size to suit your space.
Whether your bathroom vanity stands out as a unique furniture installation or blends in with your home's overarching aesthetic, it is an integral component of your powder room and deserves the chance to shine. Browse our comprehensive collection of vanity lights to brighten up your bathroom and add some beauty in the process. As a bonus, you can learn to install vanity lights with our step-by-step instructions and turn your bathroom lighting upgrade into a DIY success story!