Does Coastal style have you dreaming of a beachside oasis? Or does the idea of a casual Lakefront float your boat? Maybe you wonder what the difference is between the two? Coastal style, also called East Coast style, is inspired by the beautiful homes in the Hamptons. It goes without saying that this style features more lavish pieces. Beach house (West Coast style) and Lakefront styles are similar in that they take a casual approach to waterside living and often incorporate nautical items and natural details like rope, driftwood and seashells. Despite these differences there are key elements that are standard in all types of waterfront design styles:
Comfort

Nature

Light

Colors
Properly employing these four elements will make your home feel like the Waterfront escape of your dreams.  And as always, Hunter has a light for every space to complete your vision.
Comfort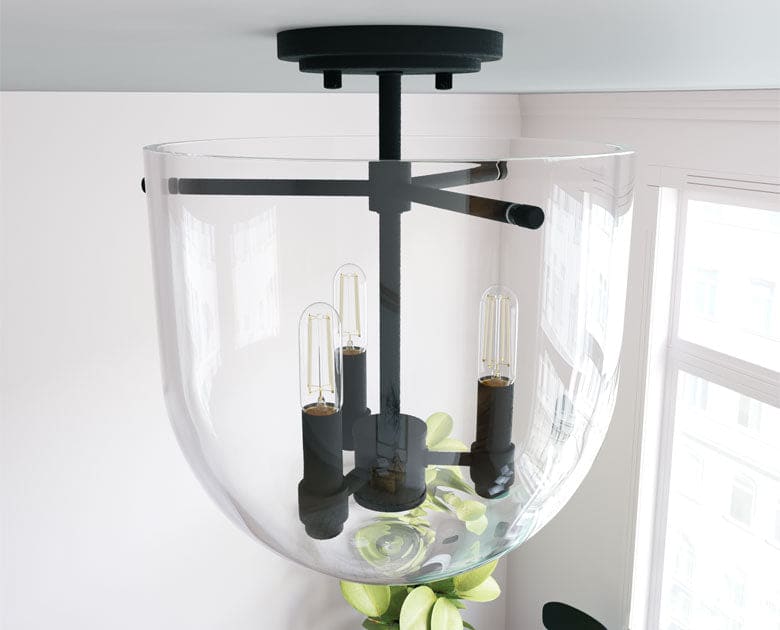 Waterfront design is fluid (no pun intended). It maneuvers from the upscale design of East Coast/Hamptons to the more casual look of lakefront influences. Whether luxe or laid back, Waterfront décor is all about gathering in comfort. Furniture is arranged to invite conversation - comfy seating to sit for a while and enjoy a book, company, or the view paired with wooden side tables or a mix of iron and glass. The furniture is simple and not ornate, the décor is minimal and clutter-free, and care is given to selecting beautifully designed functional pieces. Life on the water isn't about the stuff in your home. The focus is on enjoying nature and the people you are there with.
The versatile Sacha collection's light fixtures are suited for both casual spaces and those that are more decadent. In Natural Iron, the Sacha 3 light semi-flush mount evokes the cozy cottage feeling of a modern Lakehouse. The Alturas Gold style brings forth a more opulent aesthetic evoking the sense of a house in the Hamptons or Cape Cod.
Keep it natural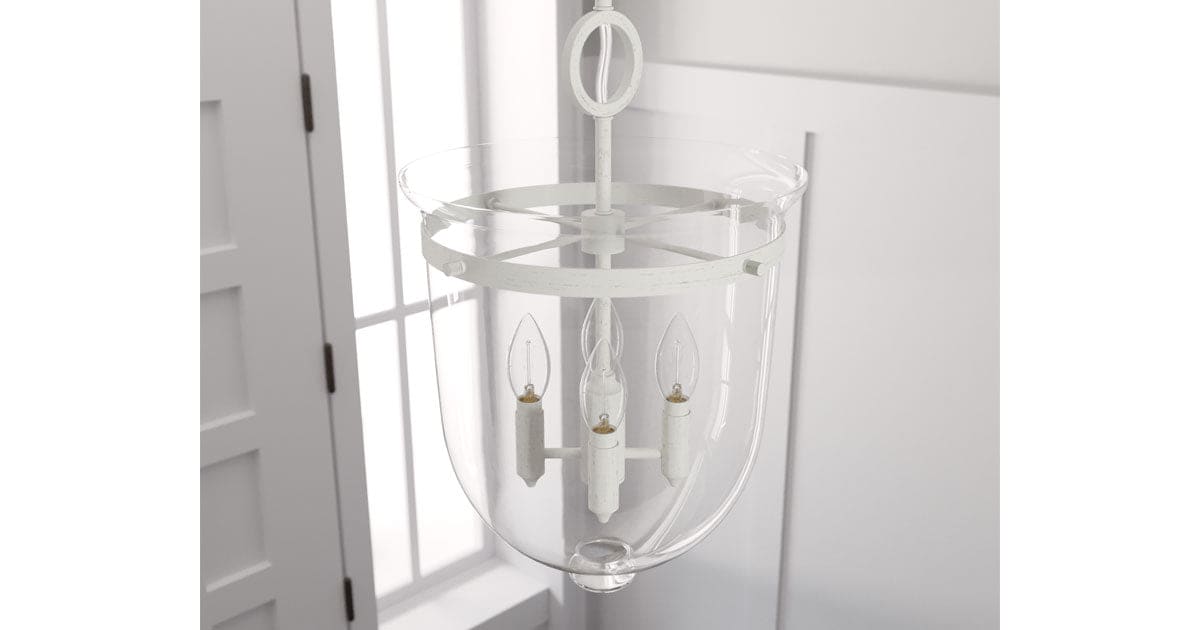 Nature is both the backdrop for your space and the focal point. Waterfront style is focused on seascapes or nature by the lake, but you don't need a lake to enjoy nature, open the curtains and take a glimpse of your view. A lovely lawn or a cityscape where the sky and treetops are what you see is all you need. Nature is everywhere, and the goal is to put it on display. Attractive curtains that draw the eye will have your guests admiring the view. If privacy is a concern, incorporate sheers. They will allow you to gaze upon the view without worrying that someone else is gazing back. The Belltown collection's organic shape and unobtrusive design enhance the view and the look of your space. The ambient bright ambient light will light your space and highlight fashionable décor.
Let the sunshine in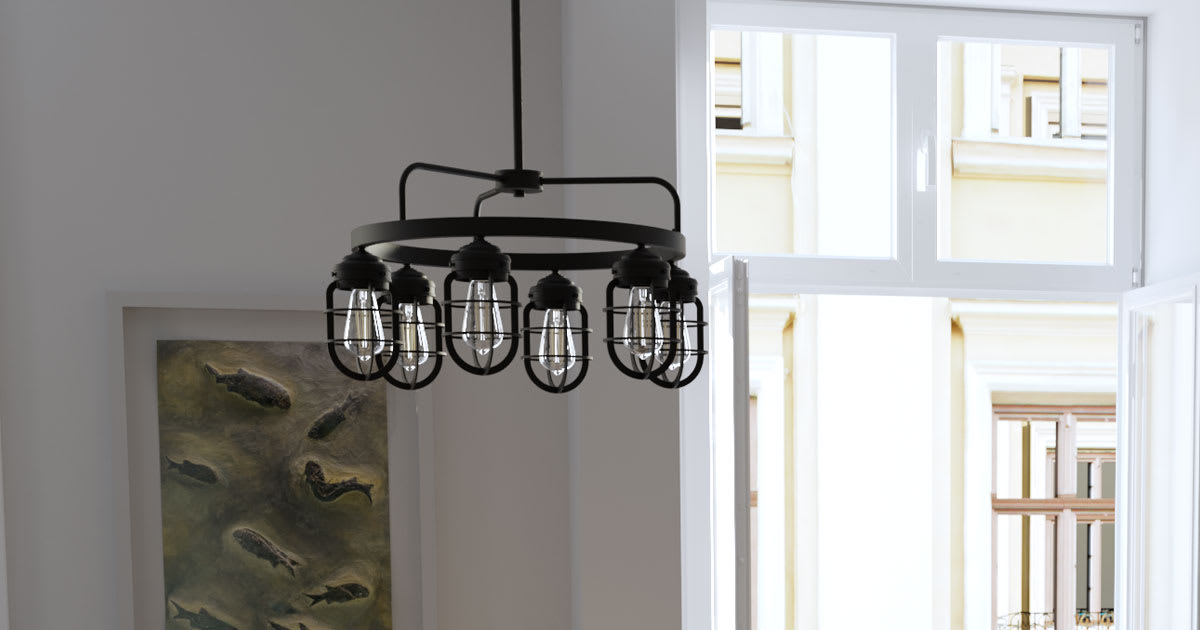 Sunlight is everything for those who dwell by the water. We are drawn to the light, whether it's sunny days on sandy beaches or sunrise by the lake. Sunlight is the literal star in homes by the waterfront. It is the part of nature you want to fill your space. While you enjoy the view framed by magnificent curtains, you will also allow natural light to fill your home. Add mirrors to reflect the light and give depth to your rooms. At night, create a warm glow that draws the family. The caged lights of the Starklake Collection give the impression of lanterns at the waterfront. The choice of finish makes it a perfect selection for both casual and upscale styles. The eye-catching illumination is a guiding light bringing your family together to enjoy fun well into the night.
Color connections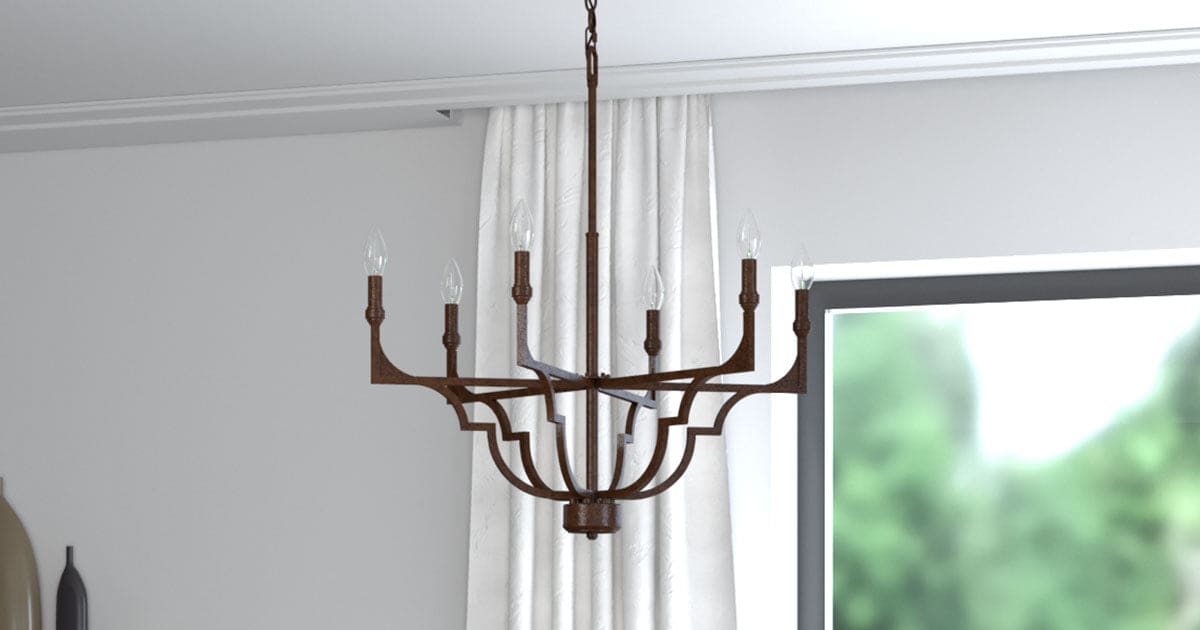 Waterfront style borrows its colors from nature: White sandy beaches, blue skies, and teal green waters. If your ideal waterside retreat is a lake, shades of green, brown, blue, and cream. Pictures often depict rooms with creamy sofas in white rooms, but that isn't the only way to go. Furniture in shades of blue and green is absolutely acceptable. Even cognac leather and deeper toned woods transport the colors of nature inside and can make life a bit more worry-free. Incorporate cream, white, and beige through accessories: blankets, pillows, or found items from nature walks like seashells can give a fresh, clean beachy vibe. The Highland Hill Collection adds elements inspired by nature. The wood-inspired 4 light pendant has the feeling of driftwood found in nature painted white. Or, for a more upscale rustic approach, the elegantly sculpted iron Highland Chandelier with a rusty patina adds a bit of texture and the feel of something beautifully repurposed. This multi-faceted collection offers the formal elegance of a candelabra chandelier and the more casual lantern-style pendants. 
Whether you're living in a lakeside cabin, with views of white sandy beaches, or in a suburban cul-de-sac, Waterfront style is within reach. With the right colors, natural light, comfy furniture, and a touch of the, your home can feel like a waterside retreat. Don't forget to visit our lighting collections to complete your look.