At Hunter, we're full of low ceiling fan ideas for living spaces with limited height. Low-profile ceiling fans, also called flush-mount or "hugger fans," mount directly to the ceiling instead of using down rods and have blades closer to the ceiling than typical fans. Fortunately, limited space doesn't mean limited options for comfort. Low-profile ceiling fans from Hunter make it easy to add compact form, sophisticated style and maximum airflow to rooms with ceilings that are between 7 ½ feet to 8 feet. Here are a few low ceiling fan ideas you can use to optimize limited spaces.
Transitional Low-Profile Ceiling Fans
If your design aesthetic leans toward a blend of traditional and contemporary room themes, you'll find the ideal transitional fan at Hunter. Transitional fans feature the smooth, classic lines of standard fans with a kick of contemporary flare. These popular low-profile fans are a great solution for bringing comfort to smaller rooms like offices and bathrooms and ideal for tying transitional room décor together with sleek functionality and maximum airflow. Consider a low-profile lighting kit for added illumination if headroom is limited.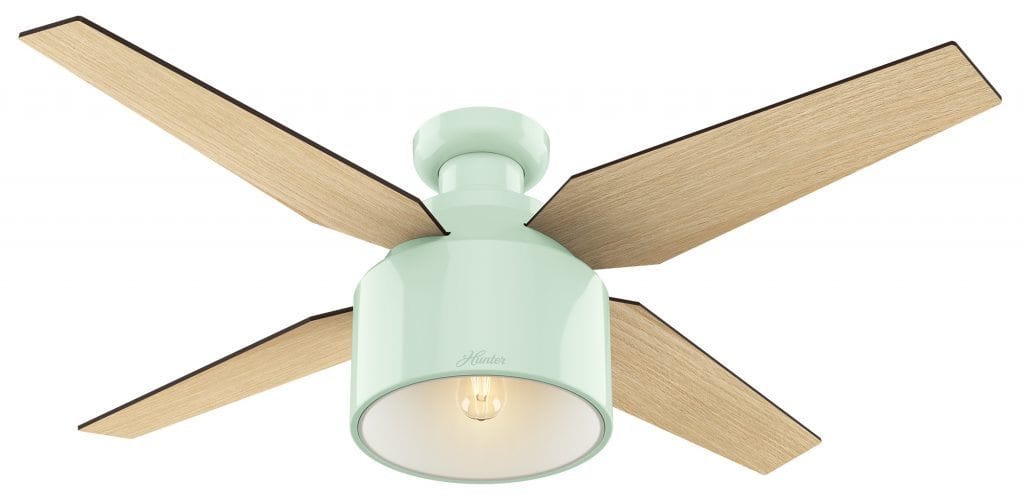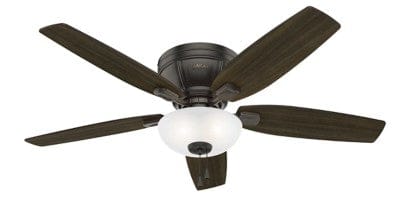 Low Profile. High Design.
For living spaces without the need for additional illumination using lighting kits, Hunter offers plenty of stylish indoor and outdoor low-profile ceiling fan ideas. Choose from four- or five-blade models with reversible blades in contrasting colors ranging from 42 to 52 inches, in a wide selection of housing colors and accent finishes. Models with remote controls make speed adjustment easy from anywhere in the room and are an ideal solution when limited space overhead makes lighting accessories or pull chains impractical.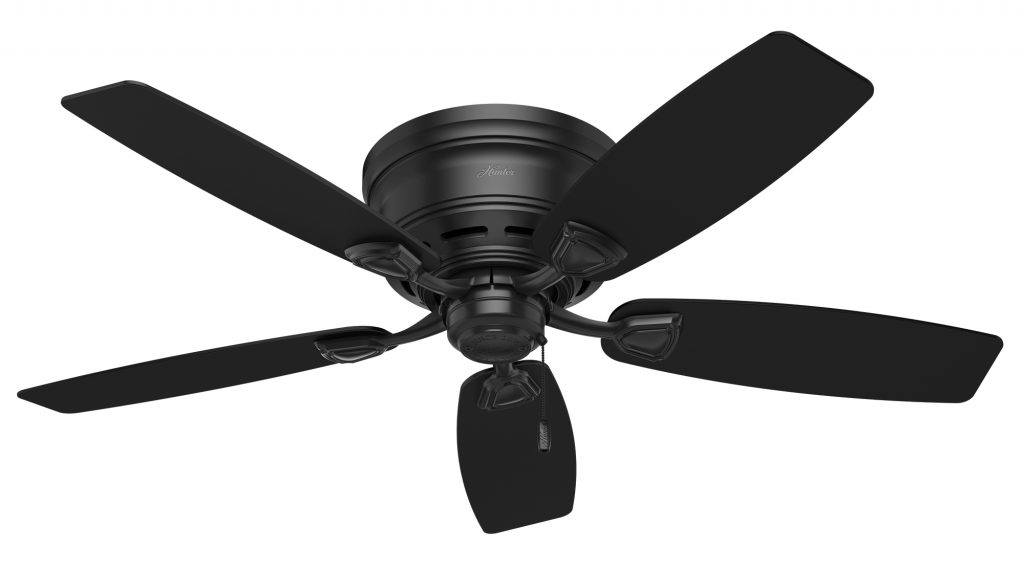 Smart Home Low Ceiling Fan Ideas
Limitations in room and ceiling space do not mean limitations on state-of-the-art technology. Almost all Hunter fans come with flush mount and short rod mounting options, so you can install our smart home SIMPLEconnect® WiFi® ceiling fans that connect to your smart devices through WiFi®. SIMPLEconnect® ceiling fans integrate with leading home automation programs, giving you ultimate control using your voice or a handheld remote.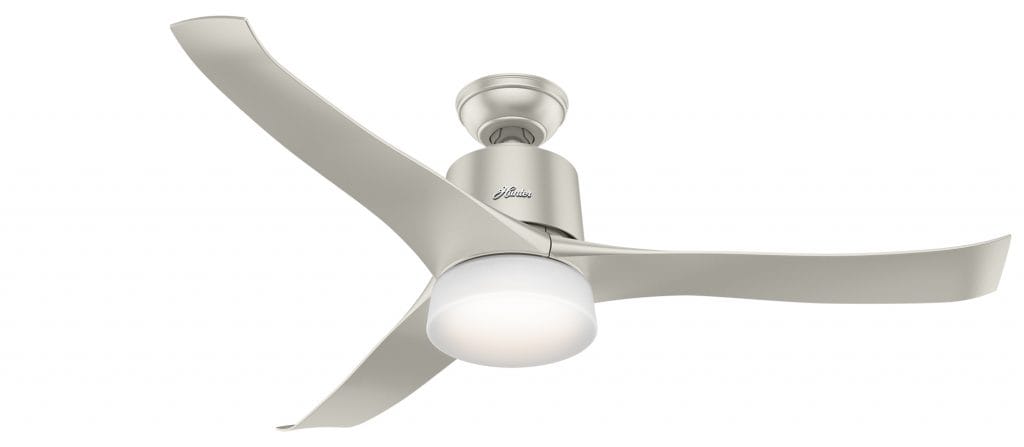 With Hunter, low ceilings no longer mean low expectations for personal style, sturdy construction and performance. From casual to formal, indoor or outdoor, you can add a steady, comfortable breeze to rooms with limited height without compromising on appearance. Be sure to check out our Buying Guide for more inspiration and helpful tips about how to choose the perfect low-profile ceiling fans for your home.