Putting a ceiling fan together has never been easier. With Easy 1-2-3 Installation your fan will be up and running in no time.
For our newest technology, HunterExpress®, we've reduced the steps to make installation easier than ever! These fans were designed with DIYers in mind. Our engineers crafted HunterExpress for less time installing and more time to binging your favorite TV show, planning your net project, or hanging out of friends. We've done some pre-work with HunterExpress so prep to completion is quicker for you. HunterExpress is the fastest way to cool with just a few simple steps below.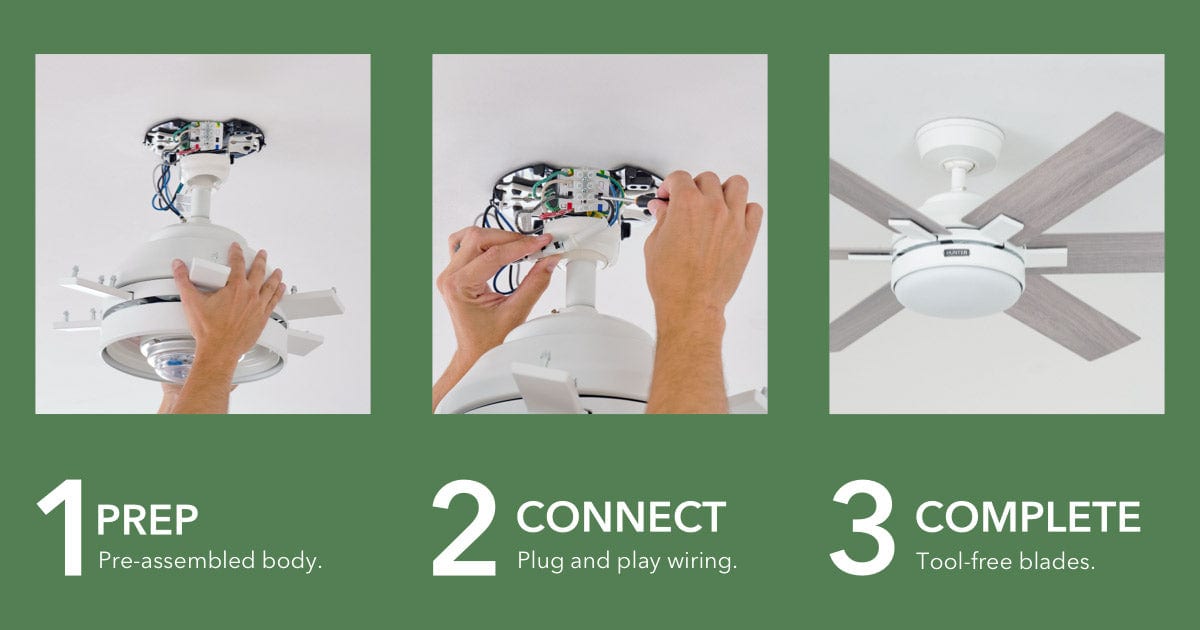 PREP:
HunterExpress comes with a pre-assembled body that is ready to be hung out of box.
CONNECT:
Wiring is easier than ever with the plug and play connection.
COMPLETE:
Tool-free blades go on in a snap.
Don't believe us, just watch for yourself.
Easy, Modern, & Inexpensive: Georgetown
The HunterExpress Georgetown ceiling fan is available with six blades, has a pre-paired remote, and is available in three finishes for under $200. Not only is this fan easy to install but also easy on the wallet.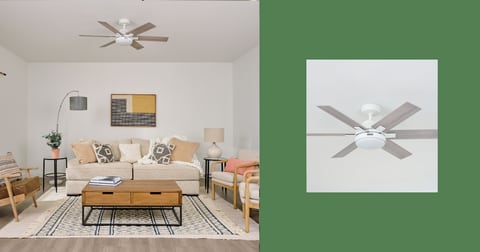 Smart Operation for Ultimate Control: 

Techne

Designed with convenience in mind, the Techne fan comes with a handheld remote control, allowing you to easily adjust the fan speed and lighting settings from anywhere in the room. The quiet motor ensures peaceful operation, making it ideal for bedrooms, living rooms, or any area where comfort is a top priority.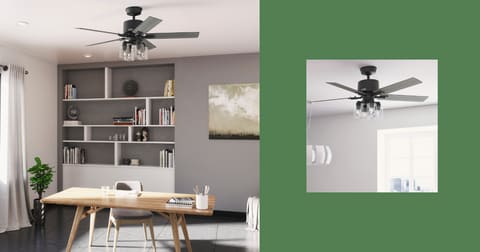 A Graceful Spin on Tradition
The Gatlinburg fan is not just about aesthetics; it also delivers exceptional performance. Its powerful motor provides efficient air circulation, keeping your room comfortable throughout the year. The reversible motor allows you to change the direction of the airflow, aiding in both cooling during warmer months and distributing warm air during colder seasons.