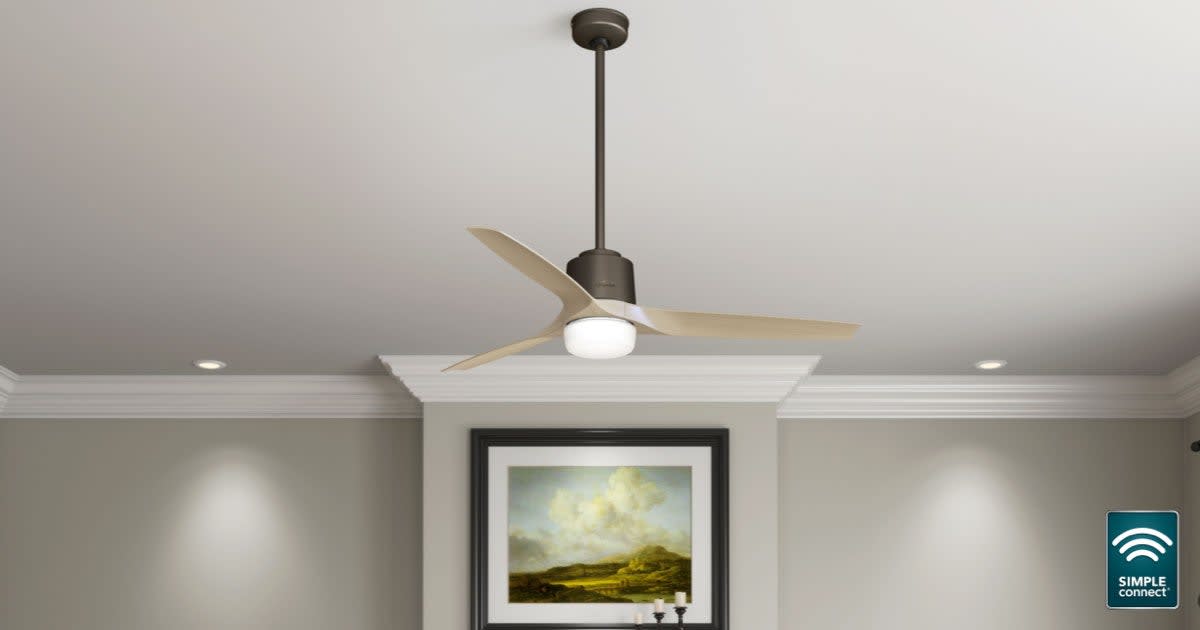 How-To: Pair your SIMPLEconnect® Wi-Fi® Smart Fan with Amazon Alexa
Staying Cool is about Staying Connect with the SIMPLEconnect®.
You're likely already familiar Amazon's cloud-based voice service – you know it better as the friendly and informative Alexa. Our line of SIMPLEconnect ceiling fans utilize smart home technology that pairs with any Alexa-enabled devices, such as your smartphone, tablet, and Amazon Echo.   
The Wi-Fi components are built into our fan, making wiring and installing the ceiling fan easier to install. Plus, it's simple to set up using our step-by-step instructions.
Within the SIMPLEconnect app, press plus (+) to begin pairing process.

 

Under "Settings", make sure you're connected to your home's WiFi network. 

 

Add your SIMPLEconnect fan using the set-up code found on your fan's manual or in the back of the included handheld remote. You will be able to scan the code; if scanning the code doesn't work, you can also enter it manually. 

 

Follow the on-screen steps to finish connecting the fan.  

 

You'll be prompted to enter information for the fan details including the fan's location and nickname. Note: "Fan Details" is where you will enter your custom names for the fan and light; not in the "Fan Name" screen.

 

Go to the fan within the SIMPLEconnect app and be sure to click "enable" to utilize full features on Alexa.

 

Under "Settings", tap "Connect with Alexa."

 

You'll be taken to the screen to enable the SIMPLEconnect skill on Amazon. Be sure to use your Amazon credentials to start, then use your SIMPLEconnect app credentials.

 
Now you're connected! Once you register the fan in the Alexa account, you can control it with voice command or through the Alexa app or Echo devices. 
Need to pair with Google or Apple? Check on these easy steps.
For more specific information, please see the user manual for your fan model. If you have additional questions on using your SIMPLEconnect fans, visit our Help Center and contact our customer support team.