Need help choosing the best light fixture to complement the ceiling fan in your space? Trying to narrow down which of the three fans you should choose for your room? Our interior designer, Fallon, is here to give you free, professional advice to help you make the decision. To make the most of this free design service, here are some things to keep in mind when chatting with our designer about choosing the best ceiling fan or light fixture for your project.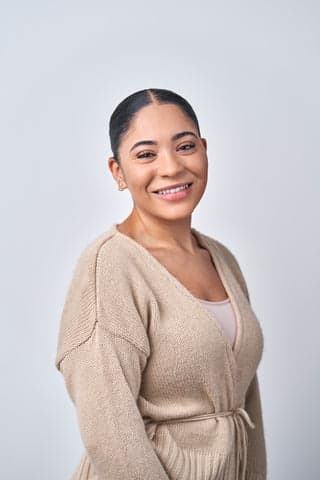 Find your

 

room size
This is key before you get started! Before you choose your ceiling fan or light fixture, you'll need to measure your room size and ceiling height. This will help you determine things like what size ceiling fan you need or how many pendant light fixtures you'll need to hang.  
To get the square footage of your room, use a measuring tape on the two neighboring walls to get your room's length and width in feet. Multiply the length and width measurements to get your room's square footage. If you have other neighboring spaces like a breakfast nook or open concept living room, simply measure the length and width of that single space then add it to the main space's measurement.  
Calculate your ceiling height by simply using the tape measure from the floor to where the wall meets the ceiling. Don't forget:  
The ceiling fan needs to 

have 7

 feet or more between the floor and fan blades

 

The fan blade tips should have a 30-inch clearance from the nearest wall or obstruction

 

Light fixtures need to be between 30-36 inches above tables or countertops

 

Keep a minimum of 24 inches between each pendant light

 
Features important to you
Before you start chatting with our designer, have in mind the features that are important to you in a ceiling fan or light fixture.
Light or no light? 
For rooms with an existing, recessed lighting plan, you may want a ceiling fan without a light. Or you may want the option of a ceiling fan with dimmable light to create a moody ambiance. You'll also need to keep in mind what kind of lighting you want, like task lighting or ambient lighting that fills the room. 
For light fixtures, keep in mind if you want the bulbs to be covered by a glass shade for a softer light effect or if you want the look of exposed bulbs in your space. 
C
eiling fan
control 
options
Do you prefer pull chains or a remote control? If you're leaning toward a remote control ceiling fan, you have two options: a wall control or handheld remote. We offer a wall cradle for our handheld remotes so you don't have to worry about losing the remote. 
Your personal style 
Have an idea of what style your room is or what style fixture you want. There is a myriad of interior design styles out there, but here's a simple breakdown:  
Traditional
These refined fans and light fixtures typically feature intricate details and thoughtful designs with finishes that add richness and warmth to a space. 
Modern 
From Scandinavian modern to Mid-Century modern, modern ceiling fans and light fixtures have clean lines and neutral finishes.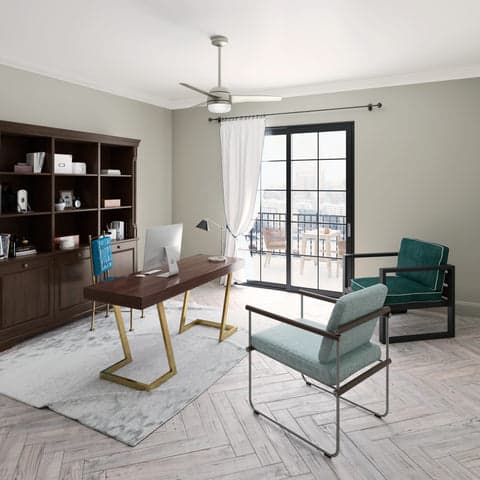 Farmhouse
Farmhouse light fixtures and ceiling fans typically feature rustic wood and dark, iron inspired finishes and enhance the cozy ambiance in your space.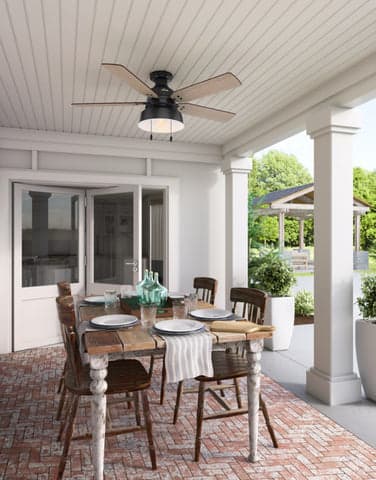 Contemporary
These ceiling fans and light fixtures push the boundaries on design. Contemporary fixtures make a statement and are like a work of art!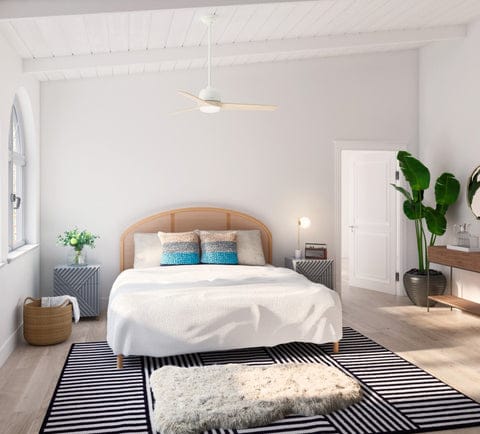 Complementary fixtures 
Keep a cohesive look throughout your space by getting light fixtures and ceiling fans that have similar style. We offer lighting and fan collections if you like things to match. Our designer can also help you pick out complementary fixtures for your space that are from different collections but still give your space a cohesive look.  
Ready to chat with our designer? Head to our homepage and click on the "chat" button to get started. After you collaborate on choosing the best ceiling fan, check out our ceiling fan installation tips to get started hanging your ceiling fan in your home.