Nothing says Thanksgiving quite like fall décor items, autumnal foods, and quality time spent with family and friends. Whether you're entertaining your family or hosting a Friendsgiving, the right recipes and decorations transform your dining room into a picturesque tablescape.  
While you handle the turkey recipe, we'll take care of the design details. We've crafted Thanksgiving style guides for every dining room, from coastal to modern spaces: 
Farmhouse
In a farmhouse dining room, you can create a festive look that is completely your own. Experiment with fun metallic accents and dried florals to really make the rustic charm in your space pop. When paired with pampas grass or dried floral centerpieces, copper vases and candlesticks keep the eye moving and provide a rustic holiday look. Don't be afraid to venture away from traditional Thanksgiving decorations. Instead, find festive decorations that complete your farmhouse space for a holiday celebration that no one will forget.  
Coastal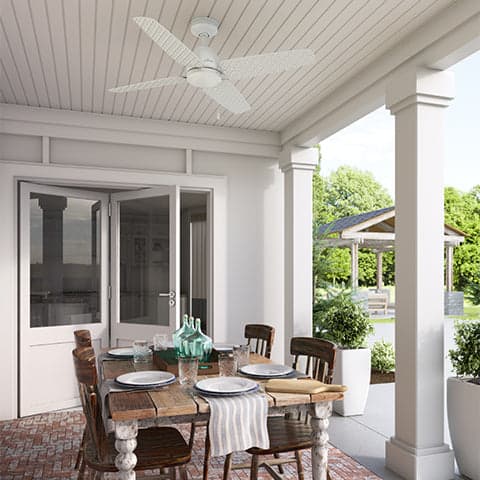 While unsuspecting, coastal spaces lend themselves wonderfully to holiday décor. If your home is embracing cool colors and natural elements, lean into that tropical aesthetic by layering in those airy colors you love. Remember that you don't have to decorate by the book for the holidays. Instead, bring in beachy florals or seashells to act as your centerpiece, and finish it off with neutral, white pumpkins and candles. Complete this coastal tablescape with colorful plate ware, like a rich turquoise. Finally, keep the tropical mood going for Thanksgiving with one of our lighting fixtures, the Gablecrest chandelier. 
Traditional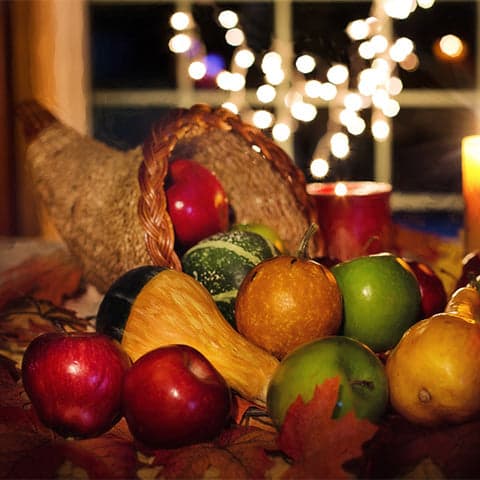 In a traditional space that's filled with timeless pieces and antique details, Thanksgiving decorations truly amplify the room. Classic table settings, such as plaid table runners, cloth napkins, and foliage-filled centerpieces, complement your dining room's historical design elements. Bring in familiar colors, like deep blues and gold accents, to make your tablescape pop, and add in favorites like white pumpkins and a cornucopia for a festive feel. Make a day of your decorating by collecting flowers from your garden and use those fresh florals to fill out your dining room tablescape. 
Modern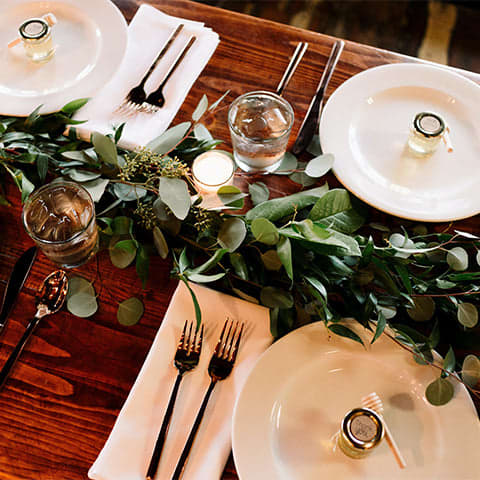 Get your modern dining room ready for Thanksgiving by bringing in contemporary, festive design elements. Gold server ware and flatware is timeless and brings in the holiday spirit in a subtle way. Add in a pop of color by incorporating greenery into your holiday tablescape, dried eucalyptus, for example, makes for a wonderful table runner, or keep it fresh and inexpensive by using greenery from right outside your home! Keep this neutral, modern color palette going by installing the Squire Manor chandelier above your table to help create the perfect atmosphere.  
While your family-favorite recipes may not change this year at the dinner table, your decorations can! A new Thanksgiving tablescape boosts the holiday spirit and gives your guests something else to admire. Learn more about how to illuminate and transform your holiday space in our Dining Room Lighting blog. Craft the dining room of your dreams this year with eye-catching designs and Thanksgiving decorations.