Thanksgiving embodies the cozy allure of fall décor, the indulgence of flavorful feasts, and the happiness derived from creating memories with loved ones. Whether planning an intimate family gathering or a spirited Friendsgiving event, choosing the ideal Thanksgiving recipes and Thanksgiving decorations is key to turning your dining space into a magical autumn haven. 
Our role is to finesse the visual aspects while you delve into the cooking process. We offer a diverse range of Thanksgiving style guides, expertly designed for different dining room aesthetics, including farmhouse, coastal, and modern designs, to ensure your celebration is picture-perfect. 
Farmhouse Style Thanksgiving Décor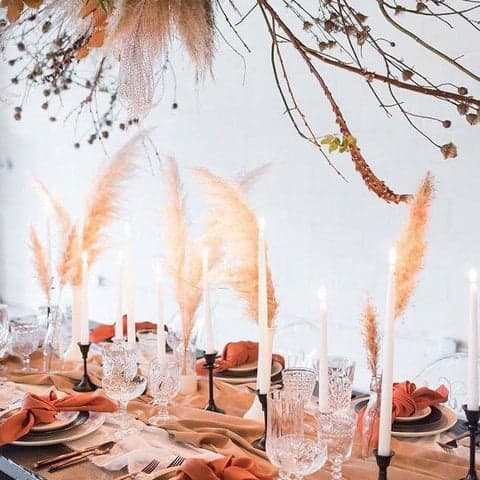 Dive into the charm of a farmhouse-style dining area this Thanksgiving. Enhance the space's rustic beauty with standout metallic touches and dried flower arrangements. Create a warm, inviting atmosphere with centerpieces like pampas grass or other dried plants, combined with copper containers and candle holders, adding a countryside touch to your Thanksgiving table settings. Traditional décor pieces are essential, merging classic and contemporary to highlight the farmhouse appeal for a memorable Thanksgiving dinner. 
Coastal Thanksgiving Decorating Ideas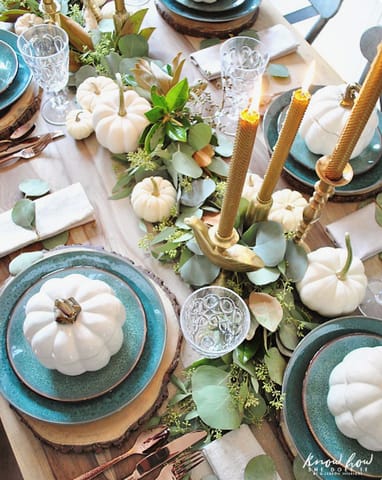 Coastal designs can beautifully transition into the Thanksgiving theme, often unexpectedly so. Homes adorned with calm colors and earthy elements can accentuate their airy décor by adding light, beloved shades. Avoid the ordinary holiday ornaments and choose sea-inspired flowers or seashells as centerpieces, rounding off with neutral, creamy-toned details and candles. Enhance your oceanic tablescape with lively colored tableware, like deep turquoise, and keep the coastal feel alive with specific lighting, such as the Vanning 1 Light Medium Pendant. 
Classic Thanksgiving Table Décor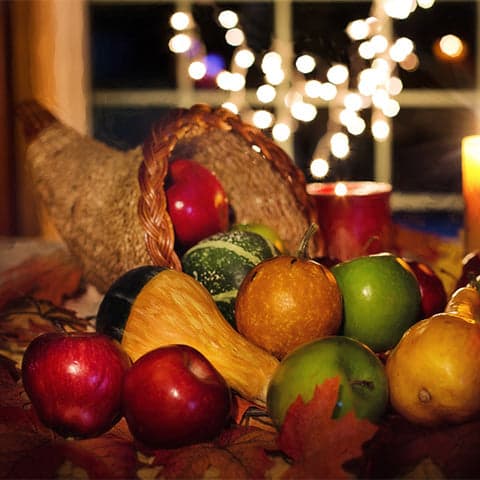 Set against a conventional backdrop filled with ageless artifacts and vintage touches, Thanksgiving table decorations can truly enrich the environment. Select essential dining décor, like checkered table runners, cloth napkins, and greenery-filled centerpieces, that reflect the room's classic architectural features. Employ well-known color schemes with deep blues and golden highlights to bring your tablescape to life, adding in popular items like white pumpkins and cornucopias for that festive flair. Make it uniquely yours with flowers handpicked from your garden. 
Modern Thanksgiving Dining Room Ideas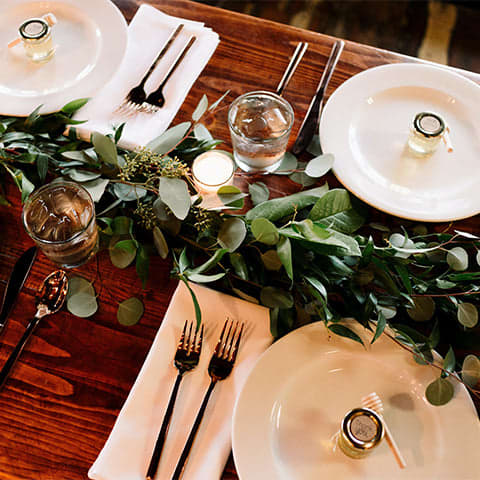 Prepare your modern dining area for the festive season with stylish, celebratory trimmings. Classic gold serving accessories and silverware bring in a subtle holiday feel. Introduce a burst of color with plant elements in your Thanksgiving centerpiece ideas; dried eucalyptus, for instance, makes for an attractive table runner. For an affordable yet chic alternative, utilize foliage from your local environment. Stick to a sleek, modern color theme with the addition of the Fair Oaks 4 Light Linear Chandelier, crafting the perfect ambiance. 
This season, while your cherished family dishes remain a constant, new Thanksgiving décor ideas will breathe new life into your festivities. A refreshed tablescape doesn't just amplify the holiday mood; it also gives your guests a fresh, visually stimulating experience.