Decorating for Halloween is an easy way to add some fun (or spooky) energy in the home this season. With everyone homebound these days, outdoor decorations for your porch and yard are especially fun for you and your neighbors! Whether you want haunted house vibes or spook-free, cute Halloween decorations, getting your home ready for Halloween is easy.
Outdoor Halloween decorations
Fill your porch with ghosts! Take white balloons filled with helium and use a black Sharpie to make ghost faces on them. Cover each balloon with a layer of white tulle tied off at the base of the balloon. We like the idea of hanging the ghostly balloons near (but not too close) your patio ceiling fan while it's running on a low speed to give them some movement!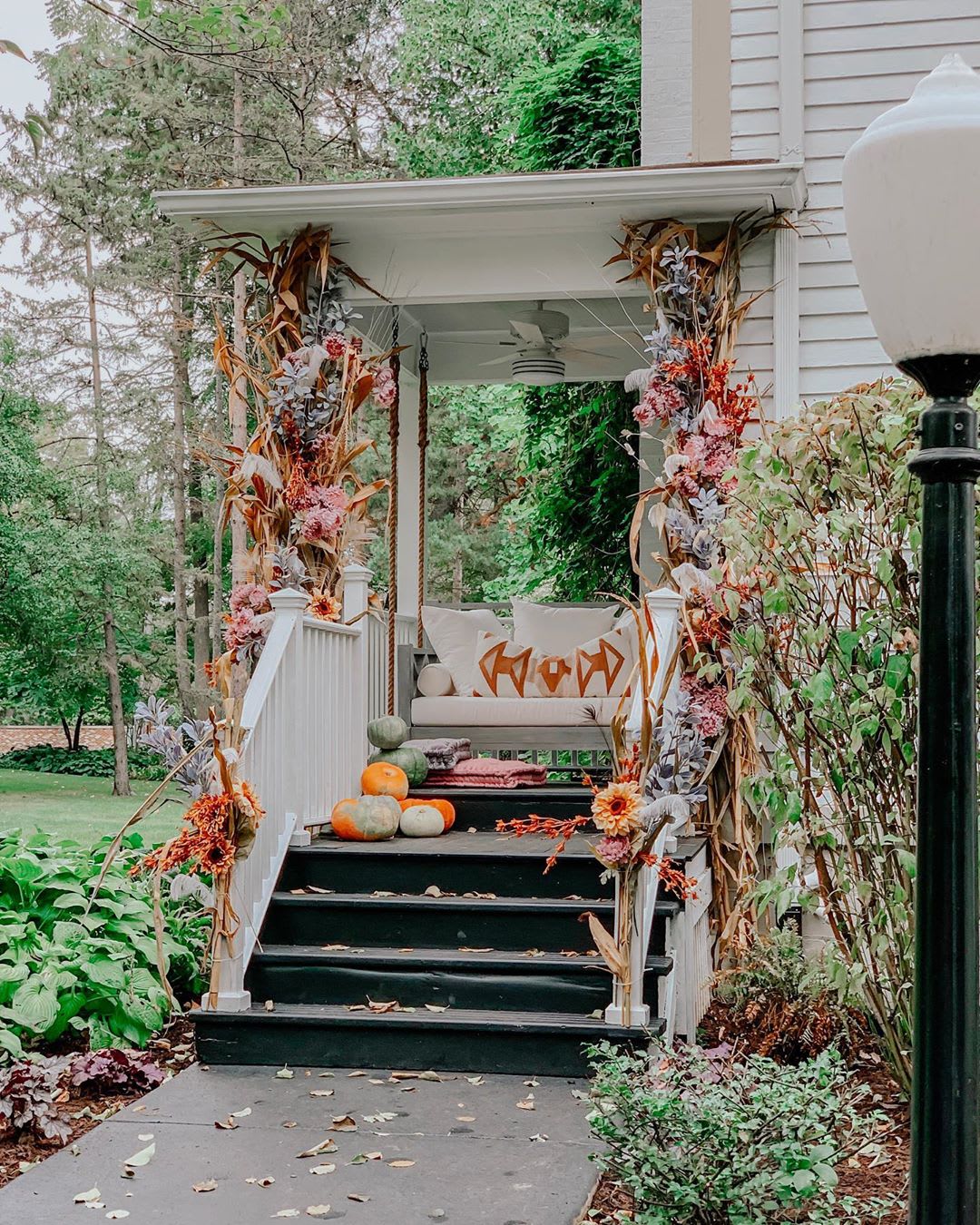 Photo via Instagram KindredVintage
Another easy way to decorate your patio for Halloween: Get pumpkins and paint them in colors to match your patio decor. Use bright pops of color on modern patios or rustic, soft colors to complement your farmhouse patio. Metallic painted pumpkins add a fun flair when the patio fan light is spotlighting them! Line them up on the stairs to your patio for a fun walkway.
Spooky yard decor
Expand your Halloween decorations from the porch to the yard! Make a cluster of creepy crawly spiders to set up in the grass.  
Use one large black balloon for the body and a smaller one for the head. Tie the two balloon knots together to make your spider. 

 

For the legs, use 

hot-glue

 to wrap black faux fur around eight lengths of craft wire. 

 

Create two bundles of legs (four legs per bundle) and wrap them with pipe cleaners. Use pipe cleaners to also tie the bunches to the balloon spider. 

 
Repurpose those bags of leaves you've been raking and to make some ghosts! Put the leaves into white trash bags and make black markings for the eyes and mouth. Stick them in bunches around the yard and you're done!
Halloween hearths
Similar to your porch, decorating your fireplace for Halloween can go two ways: traditional or stylish. But in both ways you can be creative!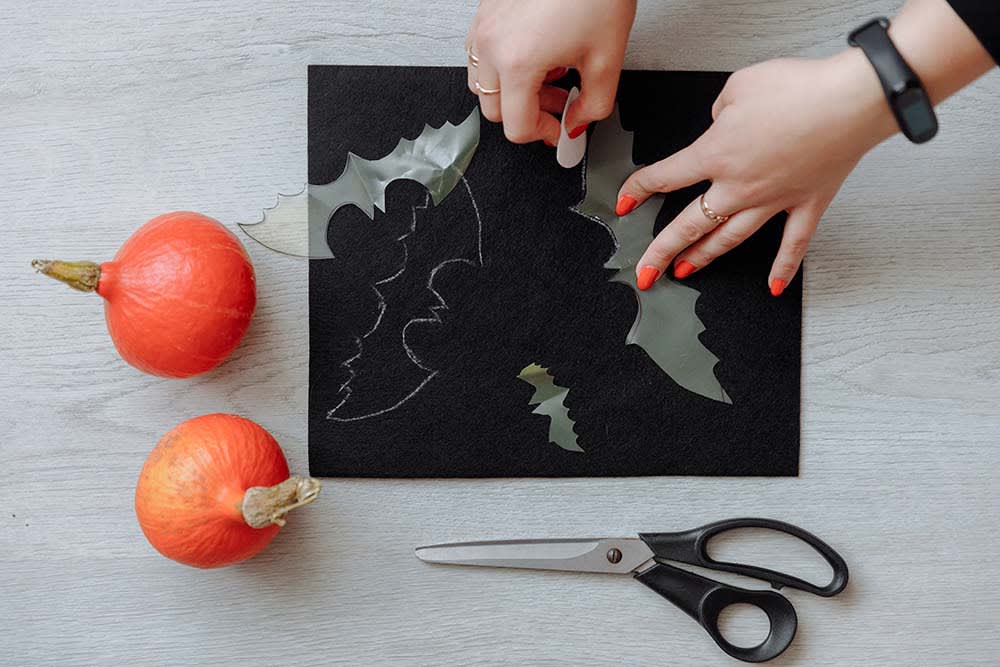 Get black construction paper and use this template to cut out bats to hang on and around your mantle. Add a fun mantle cover like this spiderweb inspired one or by using stretchy cotton to make your own spider web. Place a couple mini pumpkins or some black candles to complete the look.  
For a Halloween inspired mantle that complements your home decor more, use felt balls in Halloween inspired hues to make garland. You can still use pumpkins, but paint them in metallics to complement the fixtures in your room or pops of color like indigo blue or pink.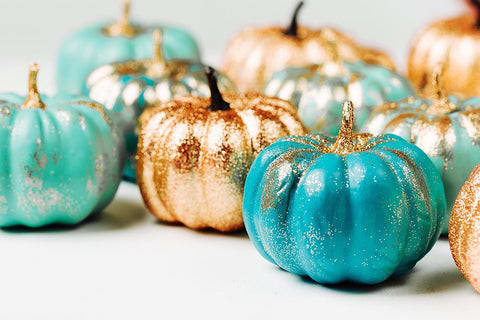 Decorating for Halloween can be a fun way to get your family involved in something fun that's a great creative outlet, too! Use these ideas and build off of and make them your own.