How to Fix a Ceiling Fan
Did you know that all Hunter brand fans are designed to be noise- and wobble-free? We make our fans efficient and hassle-free for maximum convenience. That said, if you're experiencing these particular issues with a Hunter fan, this is commonly due to an error in the ceiling fan installation process. In that case, you can use this ceiling fan troubleshooting guide to help find the source of the above-mentioned issues and other common ceiling fan problems.
If your ceiling fan is not a Hunter, you may still be able to identify the cause of your issue with these helpful tips. You should always confirm any steps to resolve the problem with the specific product manufacturer. We want to help you learn how to fix a ceiling fan when it's possible, but we've got a great selection of ceiling fans for replacement, if necessary.
Explore the following topics around common ceiling fan issues to find potential solutions.
01.
What to do if you have a wobbly ceiling fan
A wobbly ceiling fan can be very irritating to live with in your home. It can be caused by a few different reasons. Whether you have Hunter ceiling fan issues stemming from improper installation or an unbalanced fan from another manufacturer, read more about troubleshooting tips for how to fix a wobbly ceiling fan.
02.
What to do if your ceiling fan is noisy or humming
Another issue that can create a lot of frustration is noise or a humming sound coming from your ceiling fan. We engineer our Hunter fans to be whisper quiet. If you notice it's noisy, it might be due to improper installation or issues on a manufacturer level. If you're experiencing unwanted noise when your fan is running, such as clicking, buzzing, humming, squeaking, or another sound, follow our tips on how to fix a noisy ceiling fan to get the problem solved.
03.
Why did my ceiling fan stop working?
The purpose of a ceiling fan is to promote airflow and circulation to increase the comfort of a space, so it can be incredibly frustrating when a fan doesn't work as it should.
What causes a ceiling fan to stop working? There can be many different reasons that a fan stops working properly, so you may need to do some exploring and use these Hunter fan troubleshooting steps to locate the issue. If you find yourself in this situation, use our quick tips on what to do when a ceiling fan won't work or turn on.
Hunter Ceiling Fan Troubleshooting
Reason 01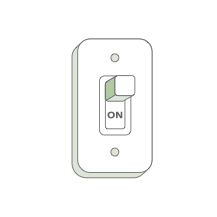 Make sure the power switch is on.
Reason 02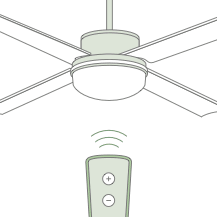 Pull the pull chain to make sure it is on. If your fan is remote control operated, push the control's "on" button to ensure it is on.
Reason 03
Push the motor reversing switch firmly left or right to ensure that it is engaged.
Reason 04
Check the circuit breaker to ensure the power is turned on.
Reason 05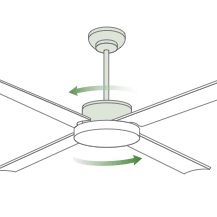 Make sure the blades spin freely by hand.
Reason 06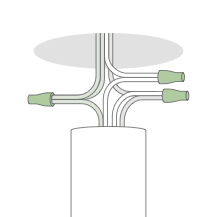 Turn off power from the circuit breaker, then loosen the canopy and check all the connections according to the wiring diagram in your owner's manual.
Reason 07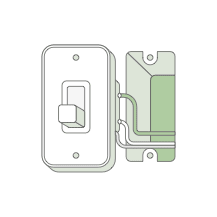 Check the plug connection in the switch housing and make sure all terminals are firmly seated in the plug.
If you have the product manual that came with your fan, refer to the troubleshooting section for model-specific directions. If you have a Hunter fan but can't locate your original manual, find a digital copy for your fan model.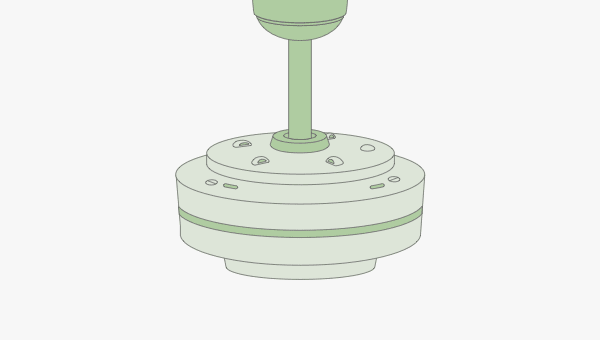 How to fix ceiling fan motors
The motor is like the heart of the ceiling fan. It needs to be working properly for the fan to run smoothly. If your ceiling fan doesn't work, use these troubleshooting tips to find and fix the problem. We should note that in true cases of motor failure, the fan will most often need to be replaced.
If you're unfamiliar with wiring, contact a certified, professional electrician to examine your fan motor, switch wiring and connections.
Identifying ceiling fan motor issues
While it may seem like the fan motor isn't working, the motor might not be the problem at all. You could have an issue with the circuit breaker or the switch. Start by testing out the wall switch.
01. Test the circuit breaker first by flipping it off and then back on at the electrical box before testing your ceiling fan. If it still isn't working, move onto the wall switch that's used to operate the fan and try flipping it off and on.
02. Turn off the circuit breaker at the panel again, then remove the switch cover plate from the wall. Using a voltage tester, check the switch terminals to make sure they're not electrically charged. At this point, you can look for any loose wires.
03. Using a voltage tester, if you determine that the switch terminal does not have power when the breaker is on you should call a certified, professional electrician.
If you determine that your wall switch is not the source of the problem, you can then move on to examining the ceiling fan. Make sure the power to the fan is turned off at the circuit breaker and wall switch before starting.
04. Take the canopy cover off the fan so you can see the fan's wiring.
05. Look for any loose wires.
06. Test whether the fan wires are getting power with a circuit tester. If it's not getting power, you'll likely need to repair or replace any damaged wiring that connects to the switch or power source. You should contact a licensed electrician for these repairs.
07. Lastly, if you have a low-profile fan, you'll want to make sure there isn't any wiring that's touching the motor housing as this could cause a short in the motor lead wire. In this case, adjust the wires to ensure they are securely tucked inside the mounting bracket frame, making sure to not loosen the wire nuts.
Turn the power to the fan back on and test your fan again. If it still doesn't work, a replacement may be needed, especially if you have an older fan.
Always contact a certified, professional electrician if you don't feel comfortable working with wiring on your own. For Hunter ceiling fans, our support team can help you with that.
Motor replacement
How you replace a motor depends on your fan brand and model. Hunter ceiling fan motors come with a lifetime warranty. Should your motor fail on your Hunter fan, your ceiling fan will need to be replaced. It's important to make sure that your fan is registered to facilitate the replacement process.
04.
What to do if the fan motor has power but the blades won't spin
If you can tell the fan is getting power because the motor is charged and the lights turn on, but the blades won't spin, it could be caused by a wiring issue. You may need to replace the wiring harness. This is a service part you may acquire online at HunterFan.com or by contacting our customer service team. Note that you will need to know the model number of your Hunter ceiling fan.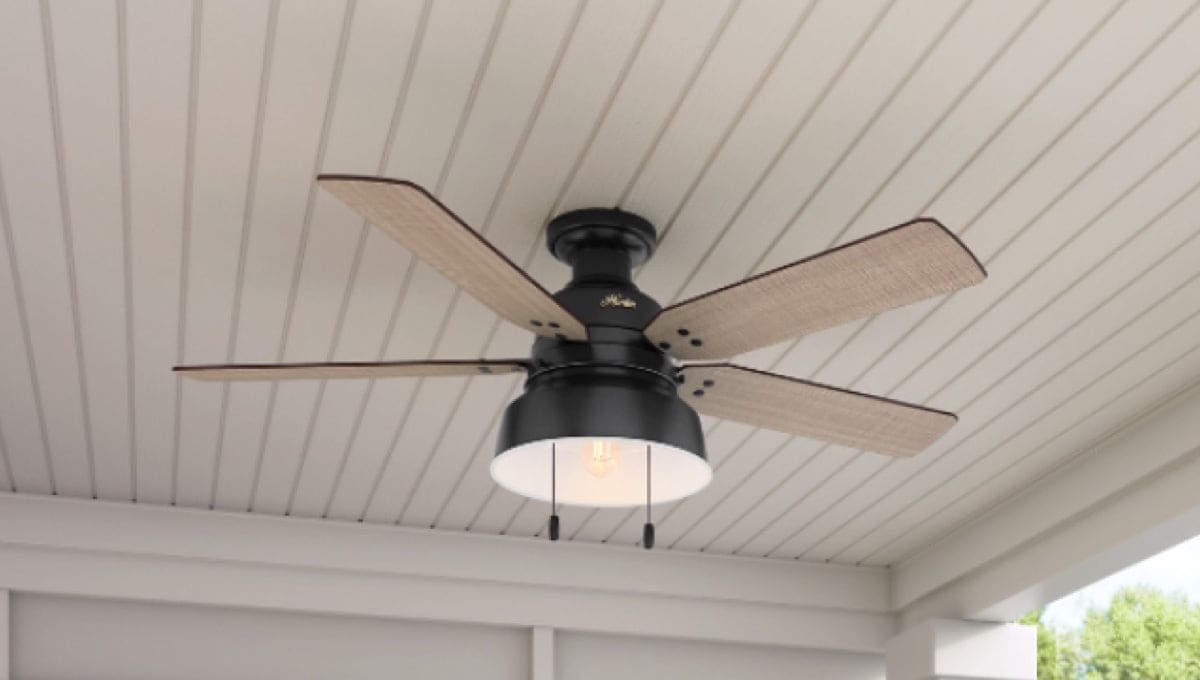 05.
How to fix the light on a ceiling fan
Ceiling lights are important, especially if they're your main source of light.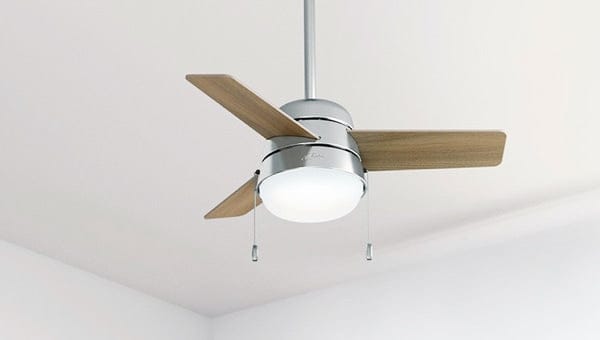 01. If your fan is operating but the lights won't work, try replacing the bulb or bulbs first, but make sure they're the correct wattage for the light kit.
02. If the lights still don't turn on, look for burn marks in the bulb socket – this can indicate a problem with the wiring.
03. With the power supply turned off, examine the wires. Look in the canopy and switch housing to make sure all are properly capped with wire nuts.
Always contact a certified, professional electrician if you don't feel comfortable working with wiring on your own.
06.
How to fix a ceiling fan remote
Is your ceiling fan remote not working? Start our Hunter fan remote control troubleshooting tips by checking the batteries first.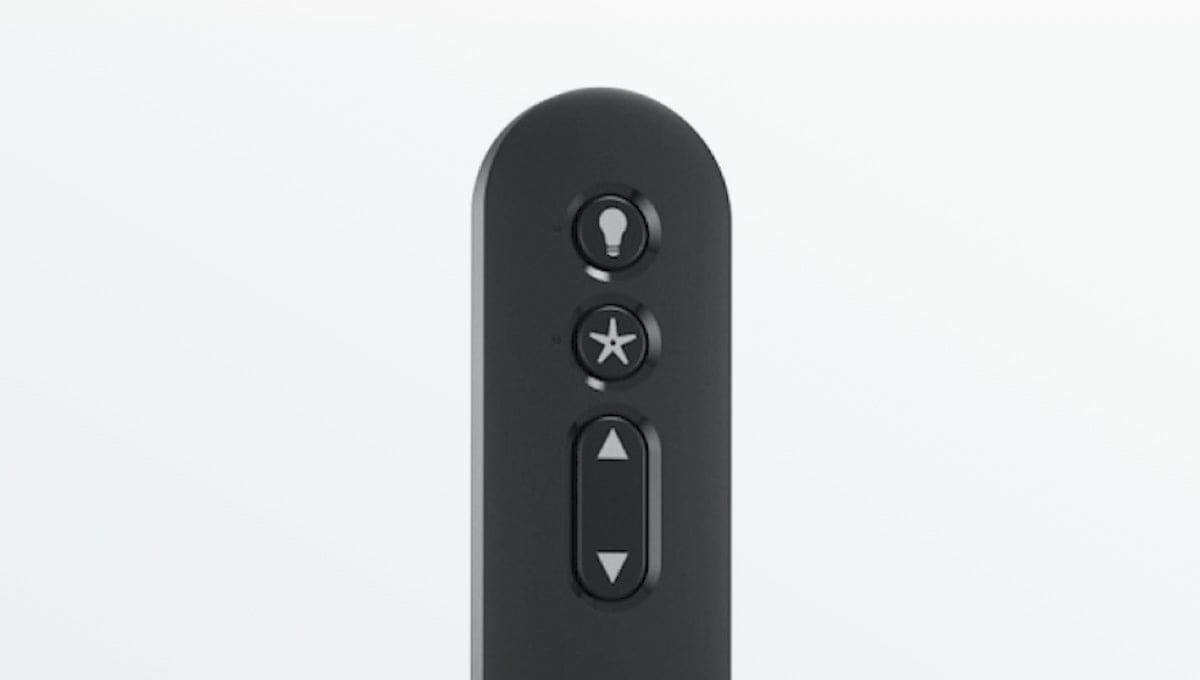 01. Put in fresh batteries and test the remote.
02. Make sure your remote has not come unpaired from the receiver. Each remote is different; so, you will need your operating manual for instructions on pairing your remote. Watch this video for details on pairing your Hunter remote.
03. If it still doesn't work, you'll need to find the remote receiver in your ceiling fan's mounting bracket – but be sure to turn off the power to your fan at the circuit breaker first.
04. If your fan is a pull chain with an accessory remote installed, make sure your pull chain fan speed is set to high speed.
If you're unsuccessful after trying these Hunter ceiling fan remote control troubleshooting methods, the remote and/or the receiver could need replacing. For Hunter ceiling fans, our support team can help. Make sure you know your model number when you reach out.
07.
What to do if the fan speed control isn't working
Ceiling fan speed issues may be caused by a few potential sources.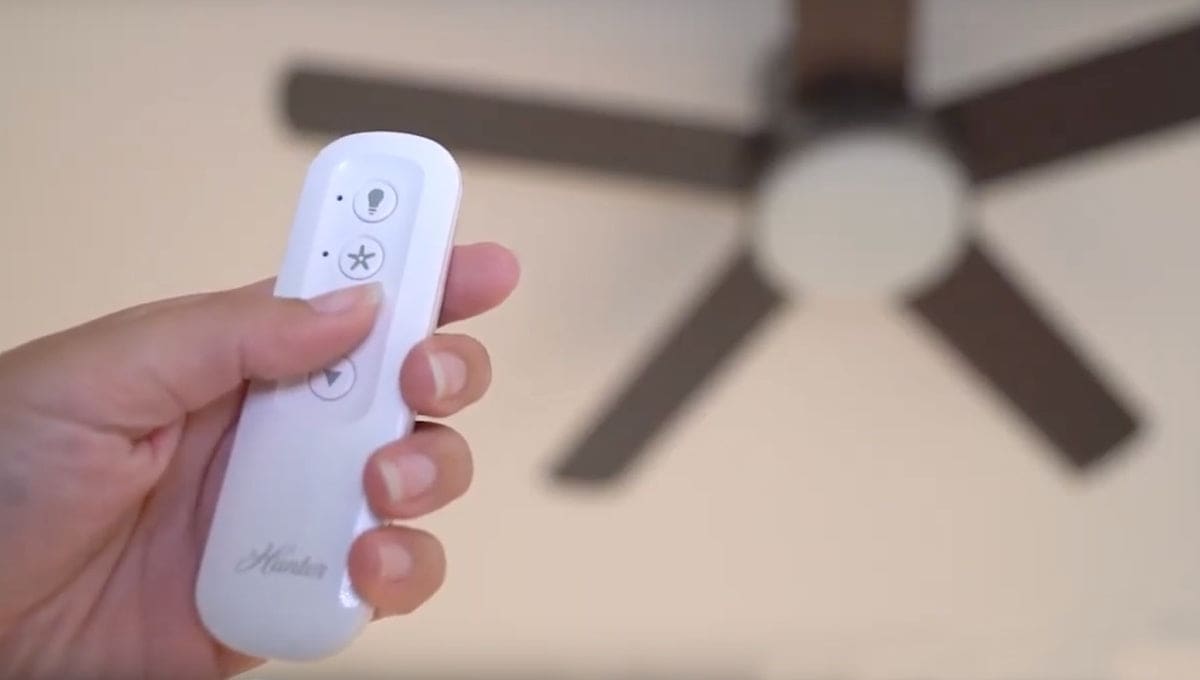 01. If there is a reverse switch on the fan, make sure the switch is all the way to one side or the other and not positioned in the middle.
02. If your fan has a remote control only, use steps listed in How to Fix a Ceiling Fan Remote to rule out an issue with your remote control. If there are no pull chains and your fan runs but does not change speeds, your remote control may need to be replaced. Our customer service team can help you with ordering a replacement.
03. Most ceiling fans use an electrical component called a capacitor to control distinct speed steps like high, medium, and low. When a capacitor goes bad, it can affect your ability to change the fan's speed. If your fan will run on high speed but not one of the other speeds, then it is an indication that a capacitor has gone bad.
Our customer service team can help you order a replacement wiring harness for your ceiling fan to resolve this issue.
08.
What to do when the ceiling fan direction won't reverse
At certain times of the year, with the changing weather, you may want to change the direction of your ceiling fan's rotation. If you have a reversible fan but can't get the blades to reverse directions, turn the fan off and let it come to a stop. Locate the direction switch on the housing and flip it back and forth to ensure it is not in a neutral position. If the issue is not resolved, you may need to replace the wiring harness. For Hunter ceiling fans, our customer support team can help you navigate replacing your wiring harness.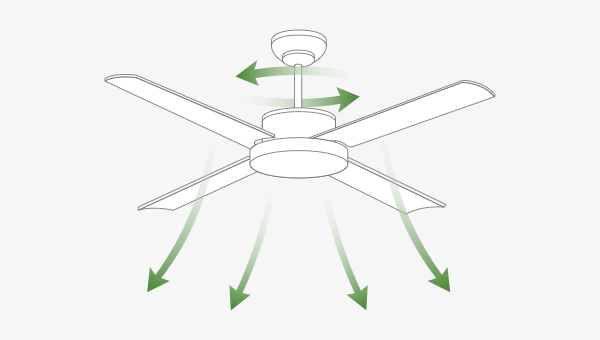 On the other hand, if you control the direction of your fan with a remote, it may not have a direction switch on the fan housing. In this case, your wiring harness may need to be replaced, and you should contact customer service.
Fixing any ceiling fan issues as they arise can help your fixture last for a long time. However, there comes a time that older fans reach end of life and need replacing. Hunter carries the best selection of replacement fans with a wobble- and noise-free guarantee when installed correctly. Explore all the fans, lighting, and accessories we have to offer at Hunter Fan Company.