How to Fix a Noisy Ceiling Fan

How to Fix a Noisy Ceiling Fan
Is your ceiling fan making noise? Find tips on how to identify the source of the noise and learn how to troubleshoot the problem with our helpful guide.
Hunter fans are engineered to be whisper quiet, but sometimes unusual noises can occur as a result of faulty installation or environmental factors. Most of the time, a few adjustments to the fan's components will resolve the issues. Whether you have a Hunter fan or a model from another manufacturer, these simple troubleshooting tips may help you with your noisy fan.
This information should only be used as supplemental material to the model-specific fan manual included with your purchase of a Hunter ceiling fan. Always refer to your manual for the most accurate instructions for installing your fan. If your manual has been misplaced, you can easily find and download the model-specific manual for your Hunter fan. If you have a fan from another manufacturer, you should always confirm troubleshooting with your fan's specific manufacturer.
Types of fan sounds
The type of noises your fan makes may help you narrow down the problem and find a solution. Explore the common fan sounds with tips on troubleshooting them below.
Clicking
Clicking noises in a fan are most often caused by a loose blade and/or loose blade holder screws. Check all the screws and tighten them as needed.
Rubbing noises
In some fan models, blade holders can be installed upside down. If the rubbing noise is resulting from blade holders touching the motor housing, the fan is most likely installed incorrectly. Please consult your owner's manual to make certain the blade holders are installed properly.
Crackling or sizzling
If you notice crackling or sizzling around your fan, you should turn off power to the fan immediately.
If an odor like a popcorn-type smell is coming from your fan or you hear a crackling noise, you will likely need to contact customer service to troubleshoot the source of the issue.
Remember: Always contact a certified electrician to do any necessary repairs, especially when wiring is involved!
Electrical buzzing or humming
An electrical buzz or hum can be caused by a variety of issues. Variable fan speed controls are operated by solid-state electronics which often can create a hum because they control the fan's speed differently.
First, check that the light bulbs are the correct wattage. If the buzzing or humming persists, check the following parts: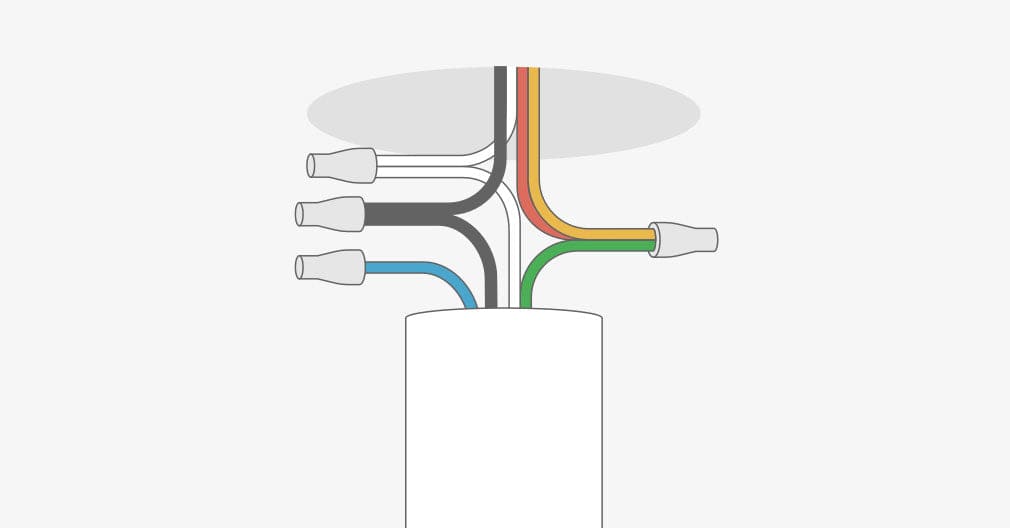 Fan control receiver
If your ceiling fan has a control system with a receiver, a defective receiver can create a humming noise. Make sure you are using a control system that is compatible with your particular fan model – refer to your fan manual to verify compatibility.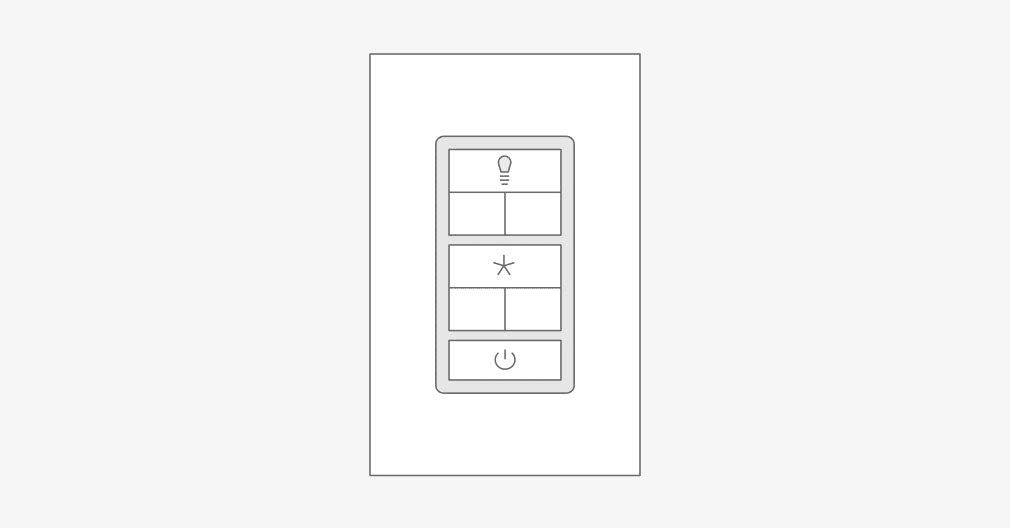 Lights on dimmer switches
Light dimmer switches often create an electrical hum sound. We suggest using a Hunter control system to dim your ceiling fan lights.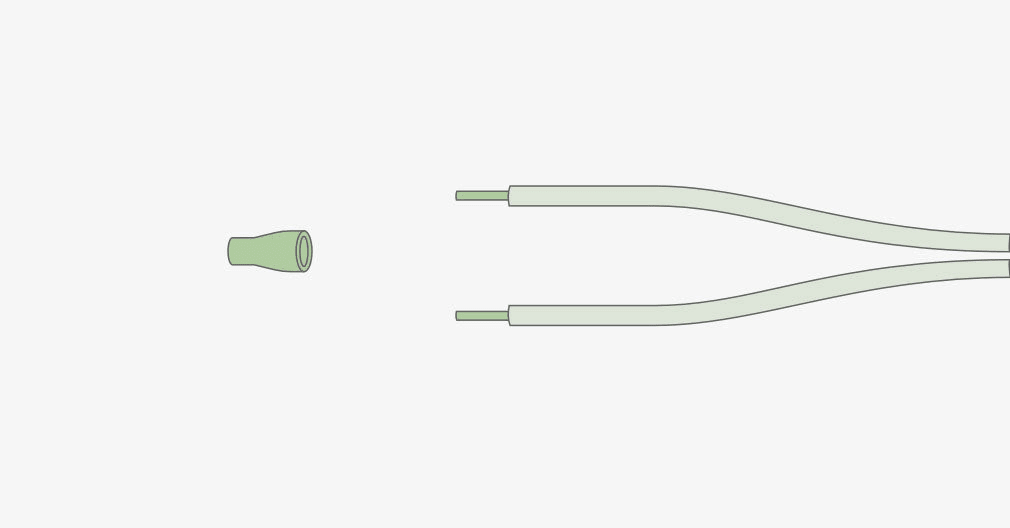 House wiring
If you've tracked the buzzing to an outlet or wiring, arrange for a certified, professional electrician to repair it.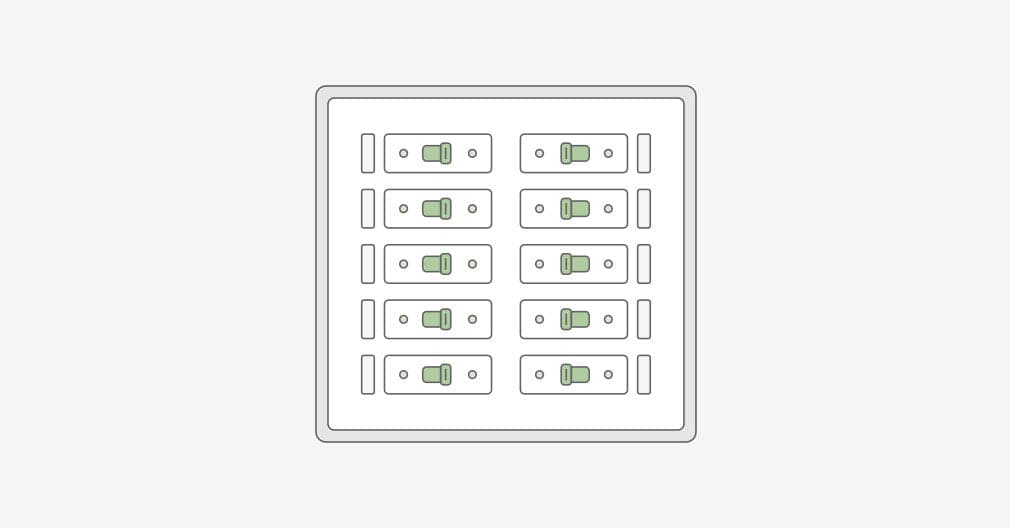 Circuit breaker
An electrical hum can come out of a circuit breaker if it is overloaded with current and not shutting off as it's meant to. Please contact a certified, professional electrician to investigate and repair the cause of the buzzing.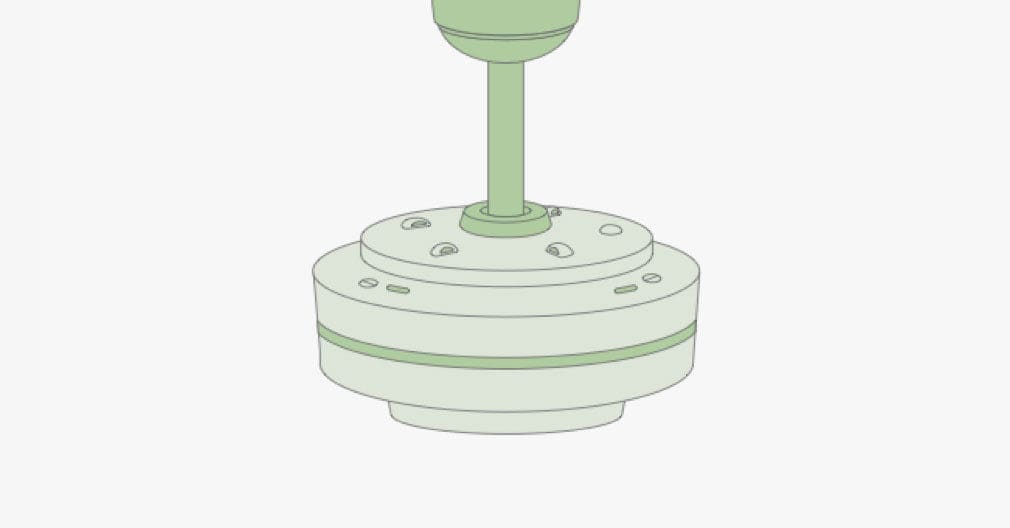 Fan motor
A defective motor can potentially cause buzzing. Once you have ruled out the other potential sources, contact the manufacturer's customer service department to help troubleshoot a potential motor issue. For Hunter ceiling fans, reach out to our customer service team and make sure you have your ceiling fan model number handy.
For Hunter fan owners: If you're still having problems with your ceiling fan, please be sure to have your fan model number handy when contacting our customer support. If the noise is caused by a fan defect and the fan is within its warranty period, you will be asked for your proof of purchase to begin a warranty claim.
If you have a noisy fan from another manufacturer and want to upgrade to a Hunter model, we offer a broad selection of stylish wobble-free and noise-free ceiling fans to suit all types of environments.