Staying home may have you daydreaming of updates or fixes that need to be done. Now is a great time to get started on home projects! (Plus, what's a better way to multi-task and take a work break?) Do you need some inspiration to kick start your #stayathome marathon? We have 8 small things you can do to transform your home and make it feel new.
NEW LAYOUT
This is probably the simplest way to refresh your space. Try tackling your most used spaces first. Start in your bedroom by moving your bed around and then other pieces to follow. Then head to your family room. Plan how you can change up your sofas and entertainment center. We suggest moving everything out if you can, measuring your furniture, and then taping off your new layout so you're not playing a game of Tetris with heavy items! You'll be surprised with the impact this has. Check out Lauren Shaver's before and after:
Before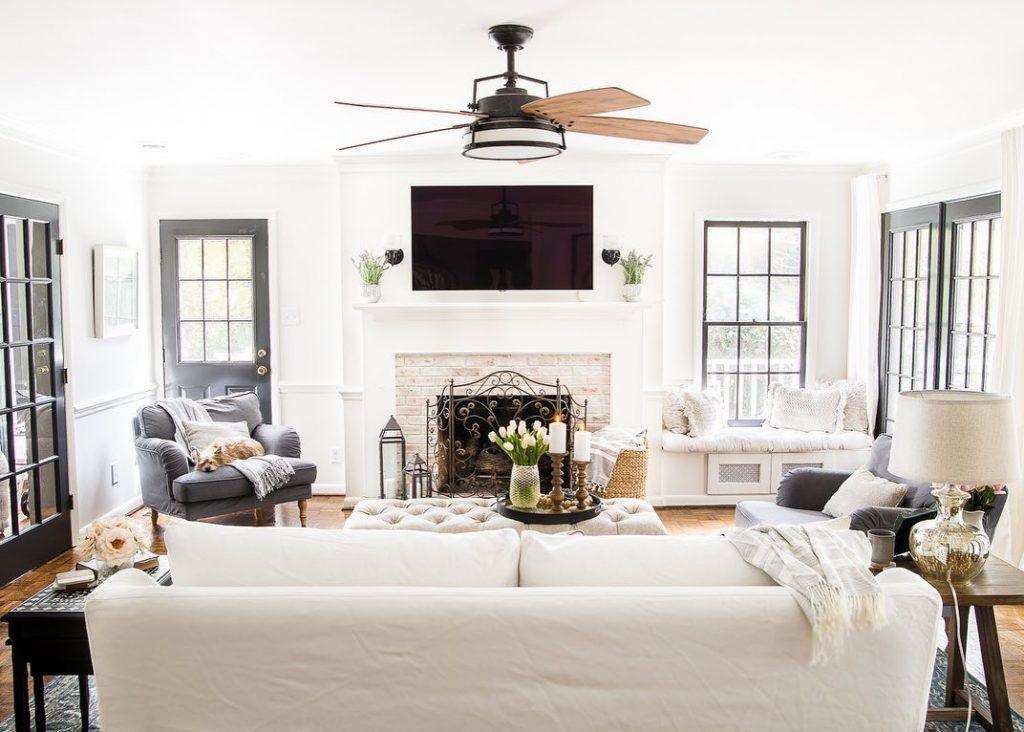 After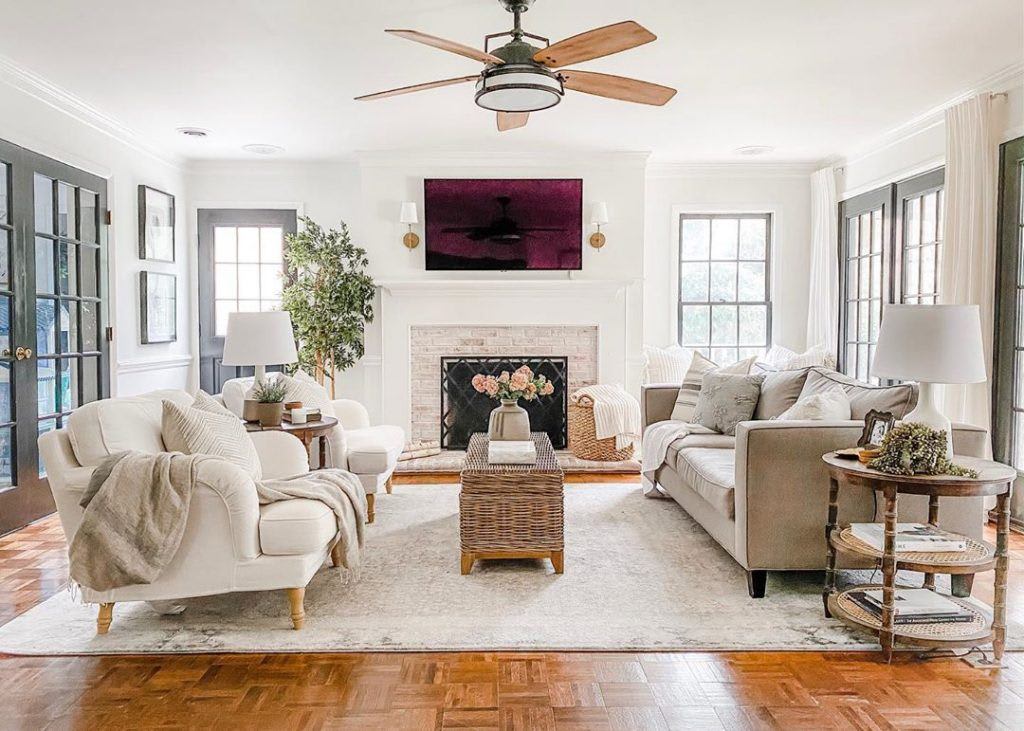 ADD NEW LIGHTING
Lighting is important to integrate design and function to your space. An old, ugly light fixture or lamp can date a home and make the space feel unwelcoming. Try swapping out table lamps with a new modern floor lamp. This will maximize the space on your end tables, while making your space feel updated. Don't forget the high foot traffic, but smaller spaces! When was the last time you updated your hallway, bathroom, and entry lighting? Try switching smaller lighting fixtures with new ones, like these flush mounts from our new lighting collection. Lastly, if your rooms still have old, ugly, or outdated ceiling fans- it's time to update. We have claimed the stakes on "prettiest ceiling fan", so check out a few of our favorites below.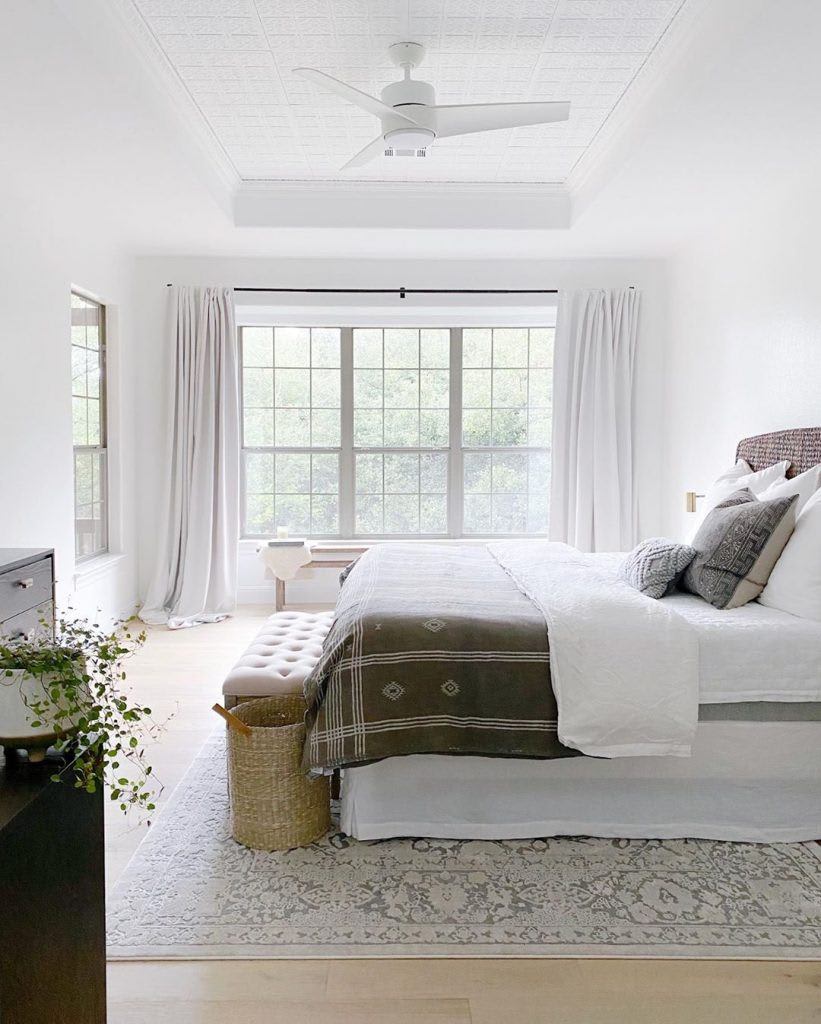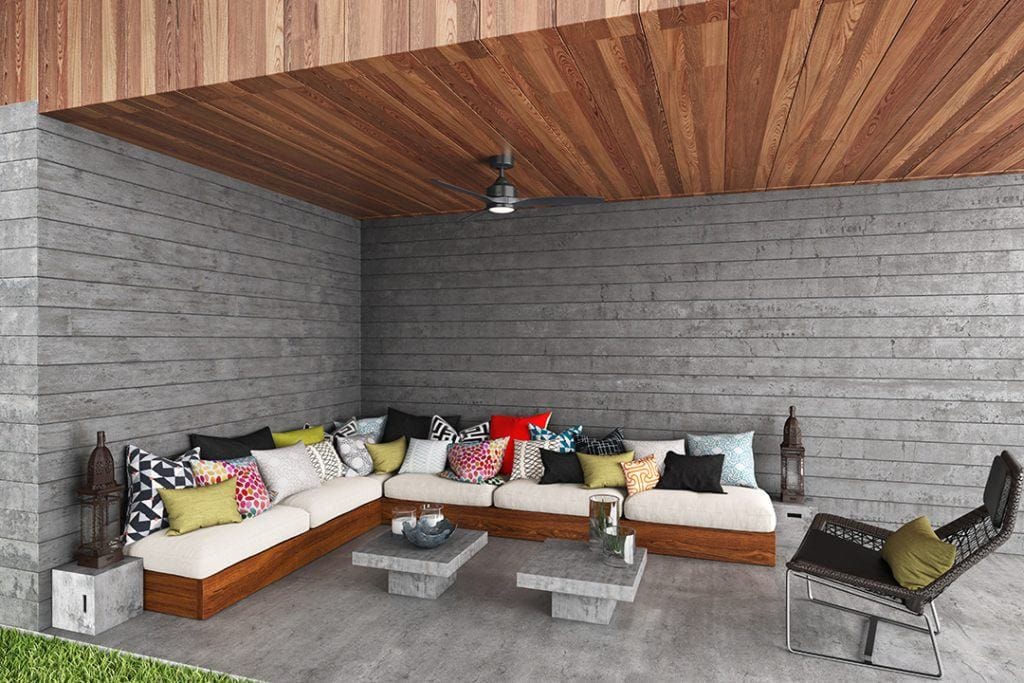 UPDATE DRAWER PULLS AND DOOR HANDLES
Nothing dates your kitchen and bathrooms more than door handles and drawer pulls. Add small colored-metal accent with a satin copper finish for a modern, updated look. If you like farmhouse style, darker handles or pulls work better.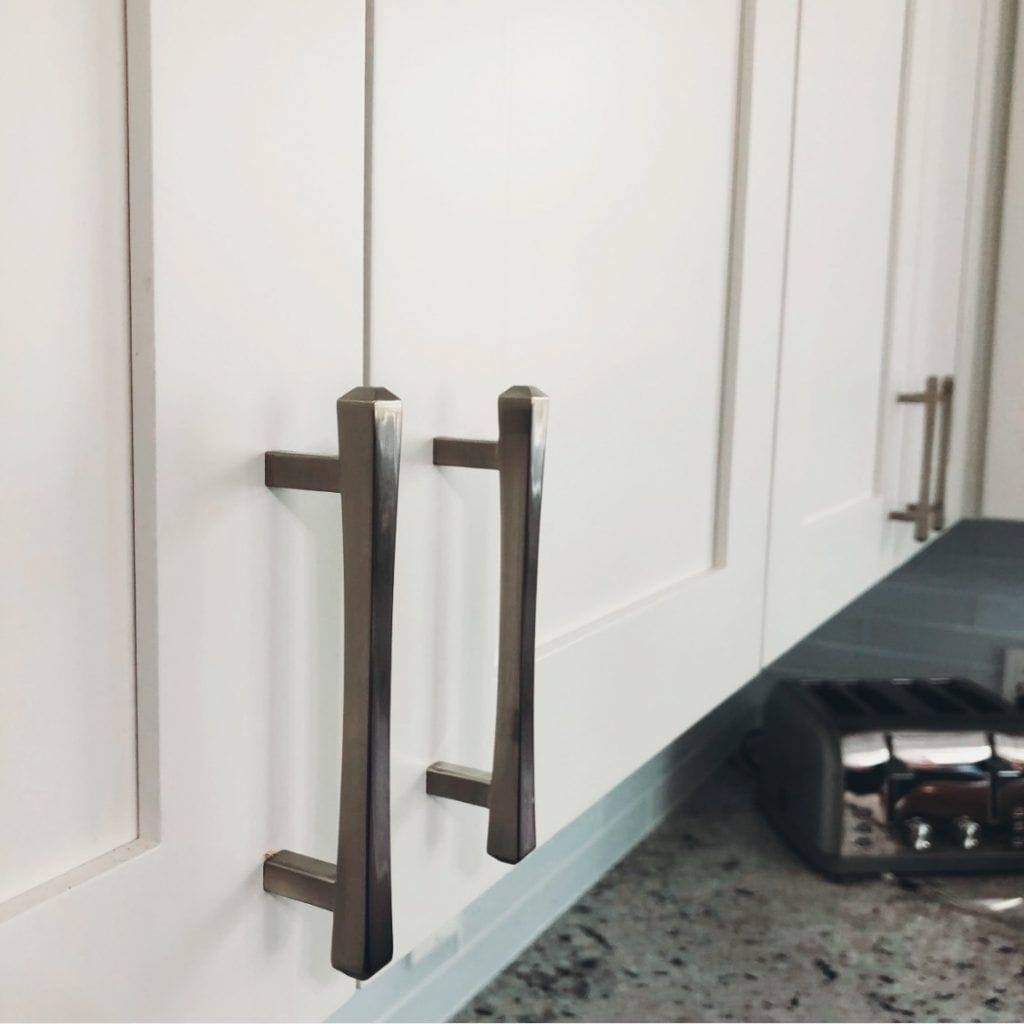 There are plenty of options for you to choose from, but don't get too overwhelmed. Order a couple of options you really like online and figure out what works best for your kitchen or bathroom. You can even take you current handles and update the color with a quick coat of spray paint.
CREATE AN OUTDOOR SPACE
If you've been stuck inside for a while, you're probably itching to get outside. If you have been avoiding your outdoor spaces, it's the perfect opportunity to splurge on your porch or backyard patio. Adding a few chairs, rug, and a fire pit will create a relaxing space you can enjoy even for years to come! Check out this blog for more inspiration.
REORGANIZE YOUR CLOSET
When was the last time you reorganized your closet? If it's been more than 6 months, you should reorganize and clean out!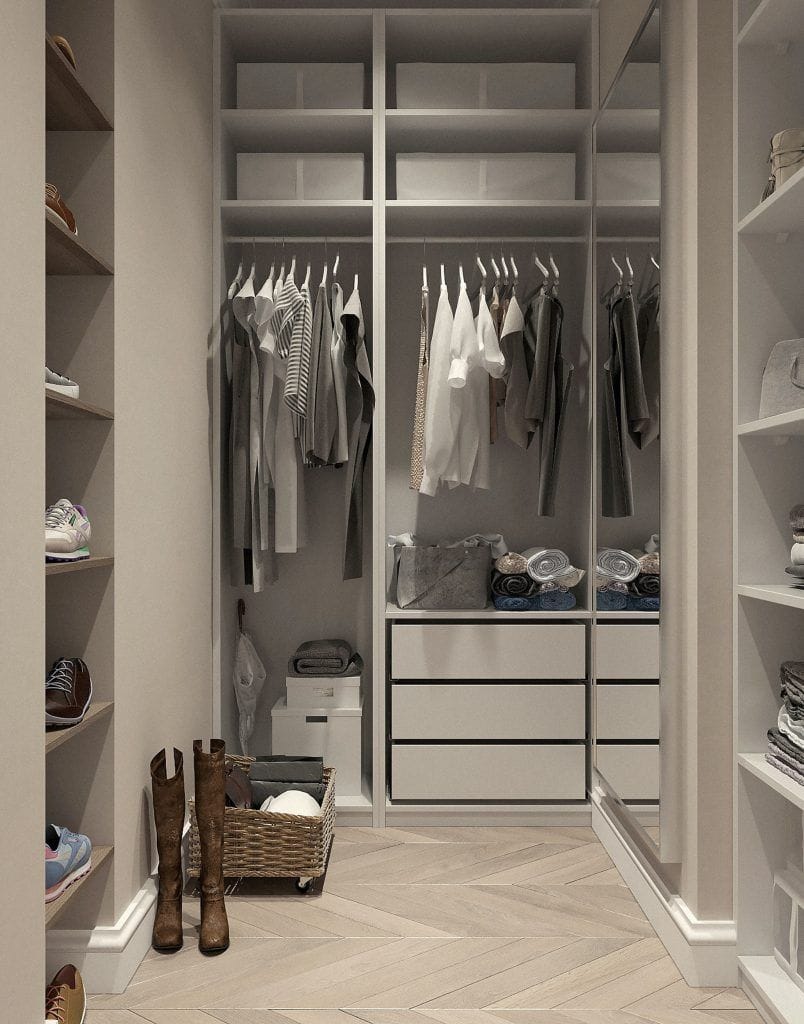 We recommend taking everything out of your closet first. Reconfigure how you want it to be organized. You may simply need to add cubes or baskets to help organize your belongings. Or you may need a new hanging system- you'd be surprised how simple and easy it is to install one of these! When you're ready to place everything back look at your clothes. If you can't remember the last time you wore it or haven't worn in the past year- it's time to let it go! All the extra hangers should be stored in your laundry room or together in your closet. When you're done take a step back and admire your hard work!
PAINT
Paint is the easiest way to transform your space. Paint an accent wall in your bedroom or give your living room a new color. If you're looking for a day project, try adding sponge lines like the image below. It's an easy way to create an accent wall without much time or money! We'd encourage you to try something different, plus shop online from the comfort of your home! Check out these Pinterest accent walls.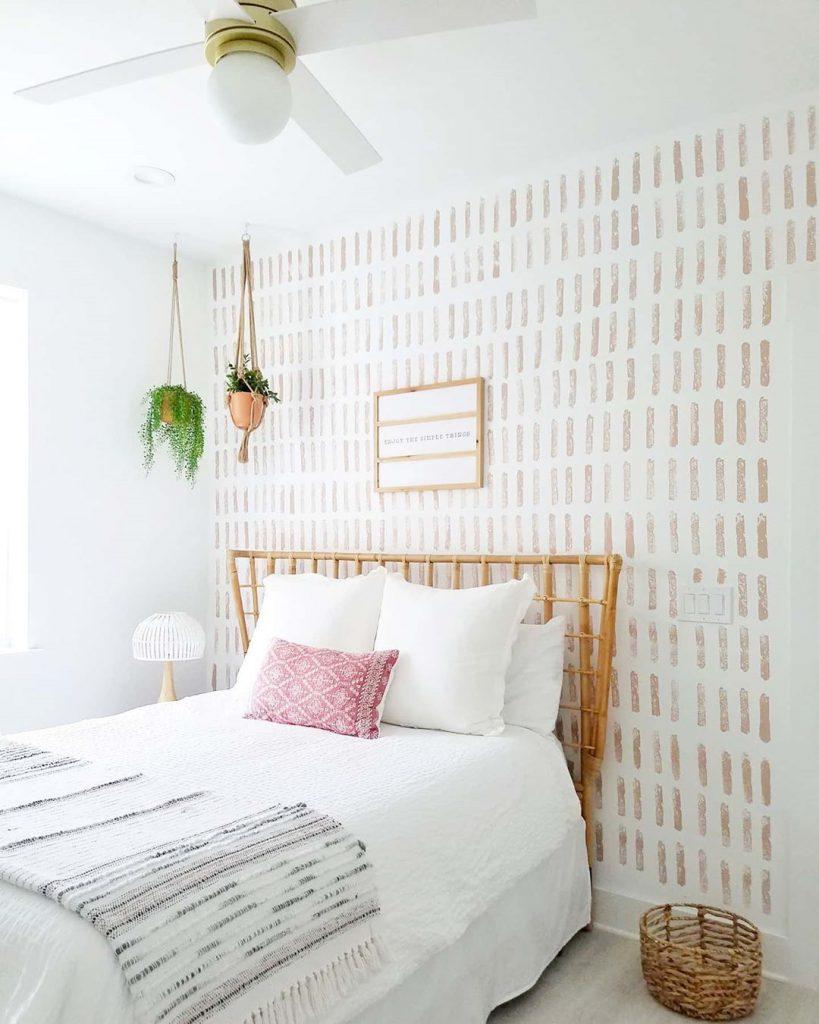 FRESH LINENS
Refresh your linens with new ones! With summer around the corner, it's the perfect time to incorporate bright and vibrate colors. Update your accent pillows, throw blankets, and bedding. If you have neutral colors throughout your space, try adding blue! It's the color of the year and makes a perfect complement to any space.
CHANGE YOUR WALL
Change up your wall with new frames or swapping out pictures. If you have a gallery wall already, try changing it up! (Check out these tips for creating a gallery wall by Pretty in the Pines). Rearrange your shelves with new décor or maybe steal something from another room to give it a new look. If you have a big blank wall, you can go back to our paint recommendation and try adding an accent wall. Lastly, if you're up for a new change to your walls, check out peel and stick wallpaper! It's super easy to use and takes no time to install yourself. Like Holly and Brad did from Instagram, ourfauxfarmhouse below!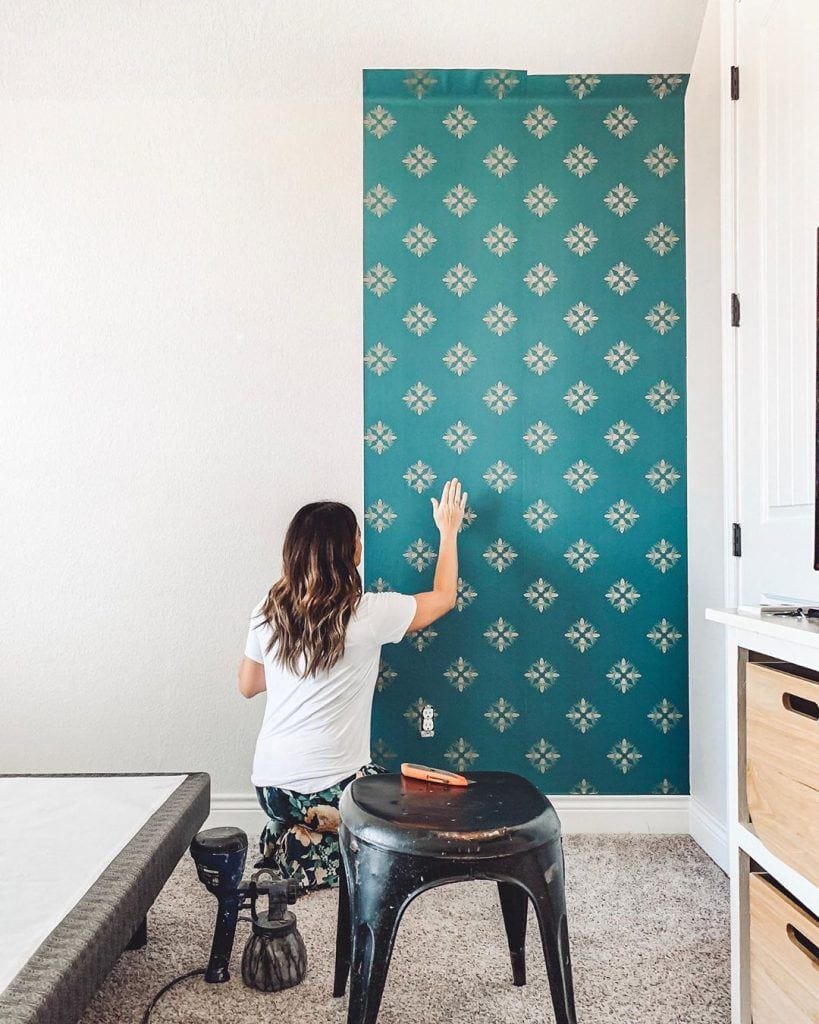 Take these small changes and apply them over the next few weeks. You'll be surprised how easy it is to transform your home with these small home refreshes. If you need more inspiration, check out these Huntervention blogs.