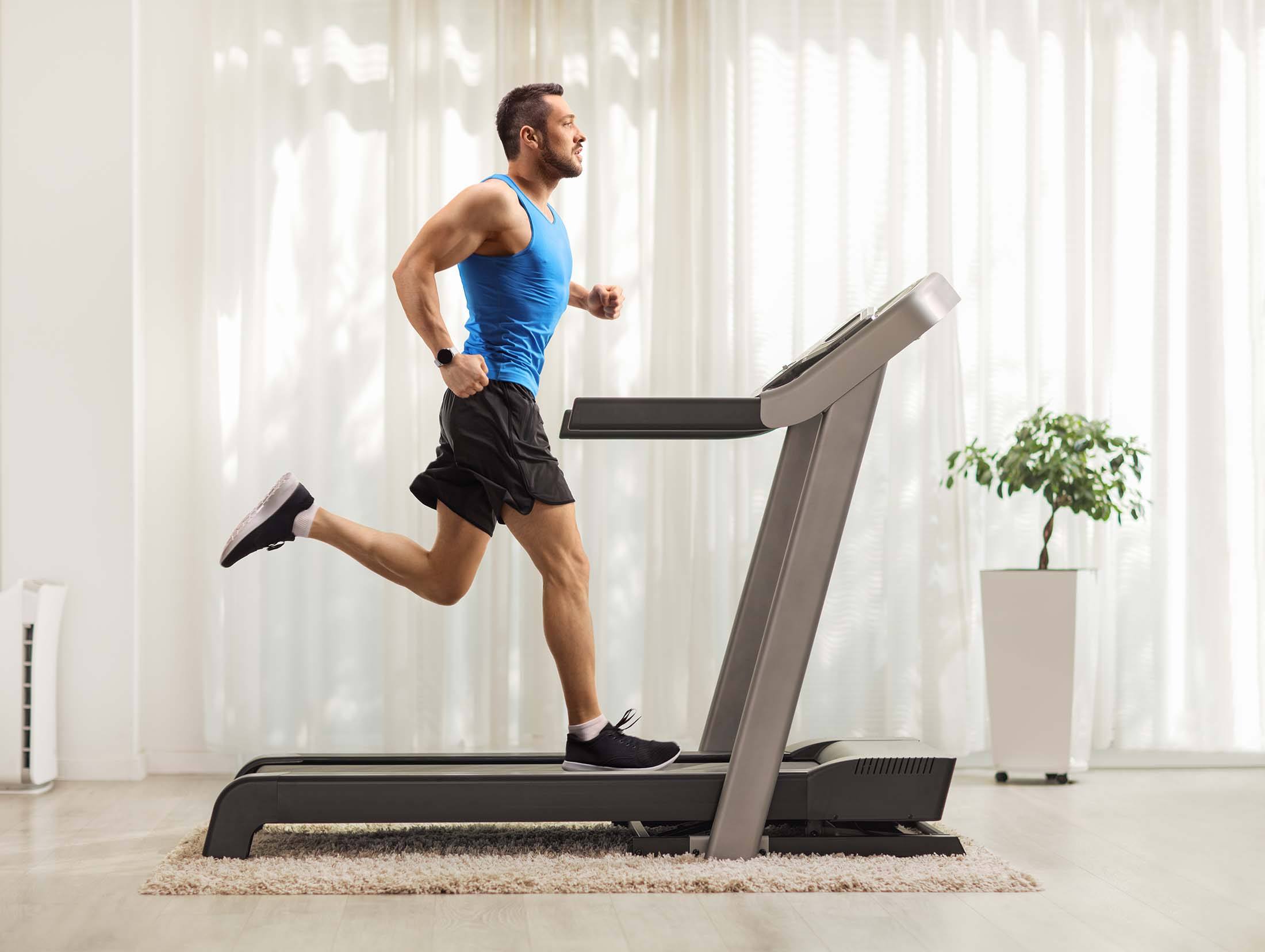 Our favorite spaces: The updated home gym
If crowded gyms and workout classes aren't for you, a home gym is the perfect solution. Online workout memberships have made it convenient and more cost efficient to stay fit from the comfort of your home, too. Depending on your home size and fitness goals, home gyms can be set up in a variety of ways, from dedicated rooms with a treadmill or stationary bike to corners of home offices with a yoga mat and hand weights. No matter the size of your space, these five easy tips will help you plan the perfect home gym. 
1. Consider your space and style
Today's exercise equipment comes with a smaller footprint for your stay-at-home multipurpose spaces. Stationary bikes like Peloton provide interactive, stationary bikes as well as a variety of complete workouts videos that don't require a lot of equipment. It makes it easy to fit your home gym anywhere, from your bedroom to your covered patio. 
When styling your home gym, make it modern yet inspiring. Outdoor patio gyms with ample greenery and a neutral color palette are perfect for yogi enthusiasts. Accentuate these bohemian patios with jute rugs or a ceiling fan with modern finishes like the wet-rated Oceana WeatherMax outdoor fan. In a transitional loft or a larger space like a renovated basement, a sleek fan like the Sotto is a natural fit. 
2. Consider storage
Especially for small home gyms, you need to take advantage of every nook and cranny you can. Storage benches are a great place to keep yoga mats and weights. Hang jump ropes, headphones, and towels from a coat rack. Take a bookcase from IKEA, paint it, and add some decorative wallpaper to the back to make stylish, inexpensive shelving for your yoga blocks, weights, gym towels, and shoes. Add storage baskets to keep magazines, books, and even your workout plans. Prebuilt or custom cabinets are both stylish and practical and are perfect for organizing equipment and supplies.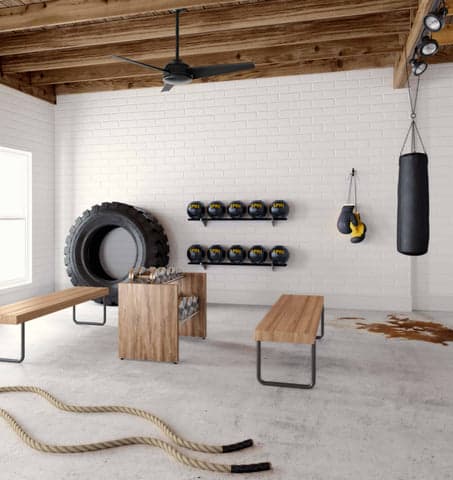 3. Add a home gym ceiling fan
You'll appreciate the instant cool breeze from a ceiling fan during a particularly sweaty workout. A smart home fan like the Aerodyne that works with Amazon Alexa, Google Home, and Apple HomeKit makes it easy to use voice commands to turn the fan on without missing a rep. The added SureSpeed® Guarantee delivers the optimal, cooling air performance you need after your own workout performance. We've innovated this technology to make it accessible without breaking the bank while you update your home gym. 
You don't want to hit your hands on the ceiling fan or ceiling fan blades, so consider your ceiling height along with how far off the ground your treadmill will be or how high your arms go during certain exercises. A low-profile ceiling fan like the Lilliana hugs close to the ceiling to allow for plenty of headspace (and arm space during jumping jacks) while still providing robust, efficient cooling.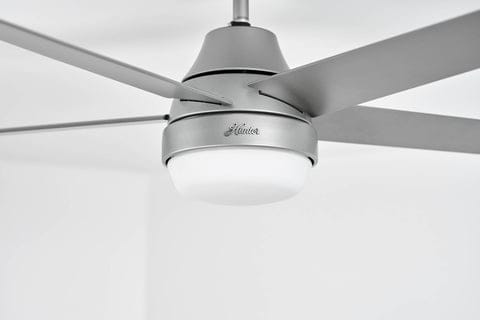 4. Adding Mirrors
You need mirrors to make sure you're maintaining proper form during your strength training exercises or cardio barre workout. Invest in one large mirror to have installed on your wall, or if you need a more space-conscious, economical solution buy a few full-length mirrors (you can usually find them for between $15-40 to hang yourself). 
Invest in a smart fitness mirror device for an interactive workout. Several manufacturers like Mirror offer devices that reflect your image, show proper form, and offer interactive exercises. It can double as a high-end mirror in the room when not in use.  



5. Keep cleaning supplies close
Breaking a sweat during a workout is gratifying, but the bacteria on the machines and mats from that sweat isn't so much. That's why it's important to keep cleaning supplies handy in your home gym. The CDC has approved recommendations for disinfecting. Merry Maids suggests cleaning machines by combining equal parts water and distilled vinegar into a spray bottle and use with a microfiber cloth. They recommend using warm water and a couple drops of dish soap to wipe down weights and yoga mats (add a few drops of lavender essential oil to your yoga mat cleaning solution for a touch of Zen).  
Enjoy a quick spin class over lunch or take in a quick yoga class in your living room. The convenience of a home gym makes staying fit and helping maintain your mental health that much more accessible. Find the perfect home gym ceiling fan with the help of our buying guide or chat with our designer to find one that fits your space's style.