Creating a cohesive look throughout a living space can prove challenging for professional and DIY designers alike. At Hunter, we have several matching ceiling fans and lighting collections. Each piece is designed to look stunning solo or pair up perfectly with its matching collection.
Whether you're in search of a total fan and lighting refresh or looking for that one just-right accessory to round out your aesthetic, shop Hunter's latest fan and lighting collections for endless inspiration to keep your home looking light, bright and oh-so-cool!
The Devon Park Collection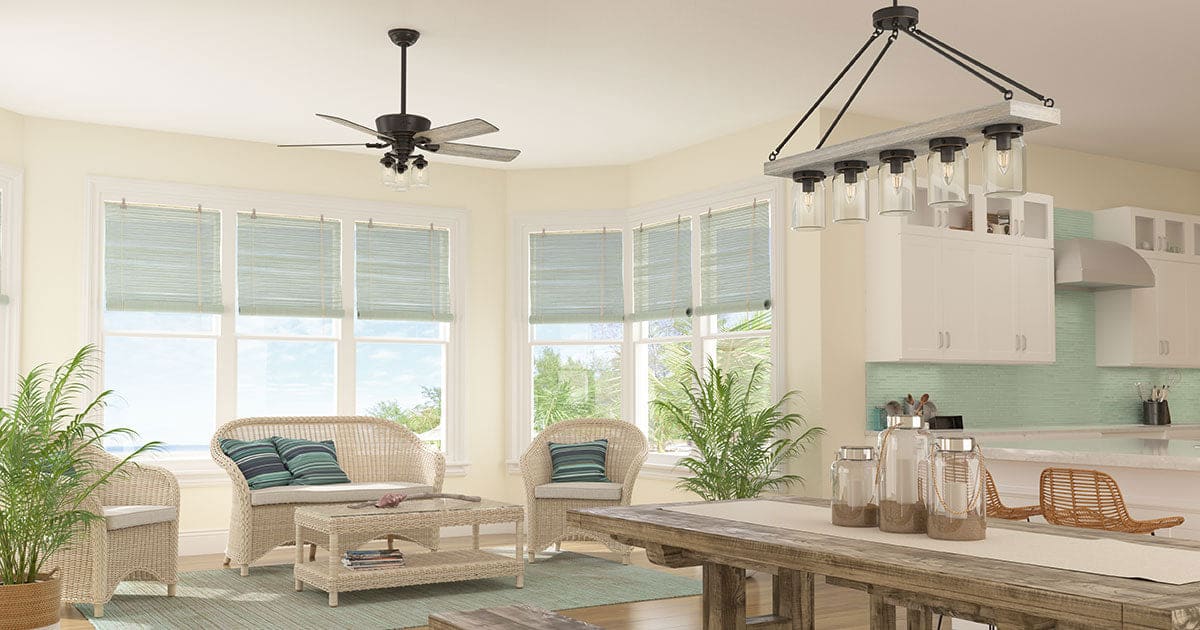 Fans of the farmhouse look will fall for the Devon Park's subtle rustic design. Both the ceiling fan and matching light fixtures balance wooden elements with mason jar-inspired glass lights for a style that's equal parts bucolic and breathtaking. Pair this collection with vintage LED Edison bulbs for a look that's both authentic and inviting. The Devon Park lighting spans across multiple fixtures from chandeliers and pendants to wall sconces and vanities. Our ceiling fan features our SureSpeed® technology to guarantee optimized airflow for high-speed cooling and whisper-quiet performance.
The Astwood Collection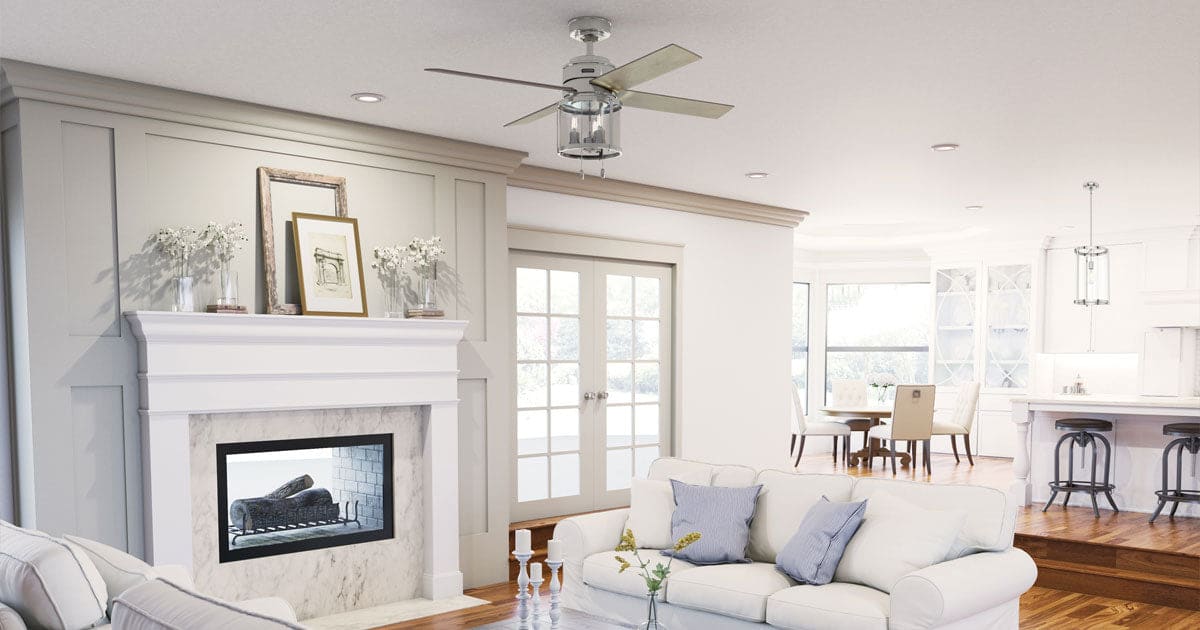 Simple yet dramatic with smooth, clean lines, the Astwood collection features a ceiling fan and assorted lighting fixtures designed to make a statement in your space. Evoking a timeless, transitional look that goes well with everything, the Astwood collection can add a classic touch to a variety of décor styles, from modern farmhouse to vintage rustic. The chandelier-inspired ceiling fan, complete with 3-bulb LED light, delivers optimized airflow for high-speed cooling thanks to Hunter's exclusive SureSpeed® Guarantee. The Astwood lighting collection, by complement, infuses your home with ambient warmth through a wide variety of chandelier, wall sconce, and light cluster styles. Give your living space a stunningly effortless air with the Astwood collection's thoughtful art deco detailing.
The Hepburn Collection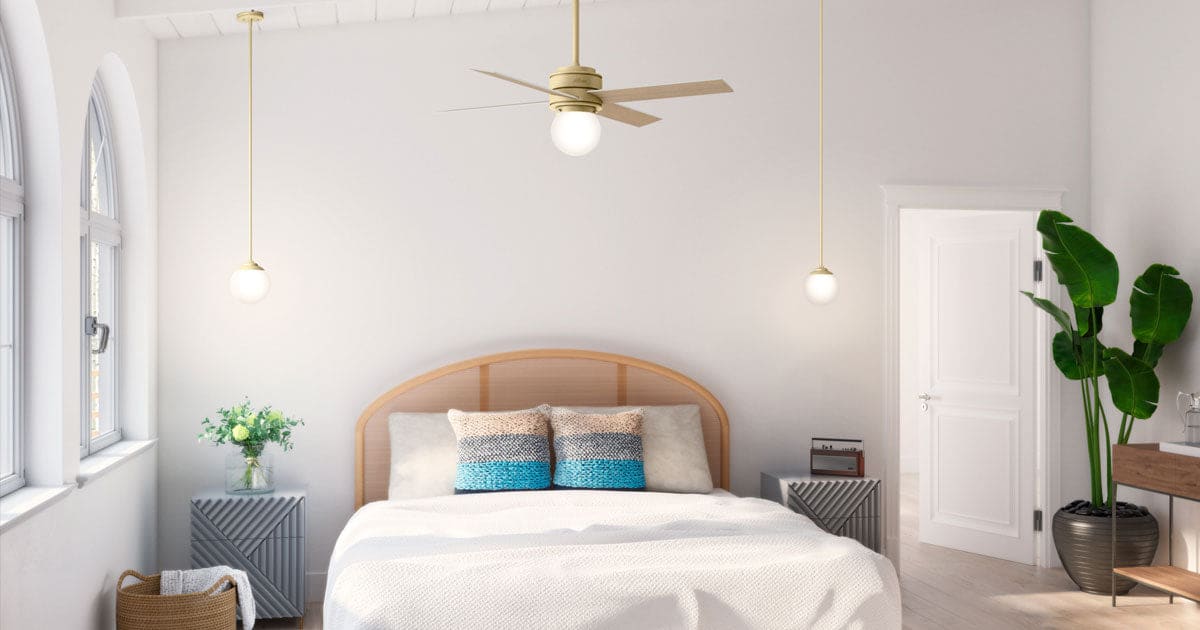 With its vintage-inspired round globe lights and retro, geometric forms, the Hepburn collection evokes the essence of the Roaring Twenties while embracing modern style. Available in chandelier, vanity, wall sconce, and other styles, the Hepburn collection features lighting designed to make you feel like a movie star—no filter needed. Create the perfect glow to illuminate your home with the Hepburn's Cased White glass and energy-efficient, dimmable LED bulbs. The Hepburn's sophisticated ceiling fan, available in finishes including Modern Brass and Satin Copper, will beautifully complement your upscale, modern bedroom or home office—although the chandelier fan's simplicity and thoughtful proportions make it the perfect centerpiece for any living space!
The Starklake Collection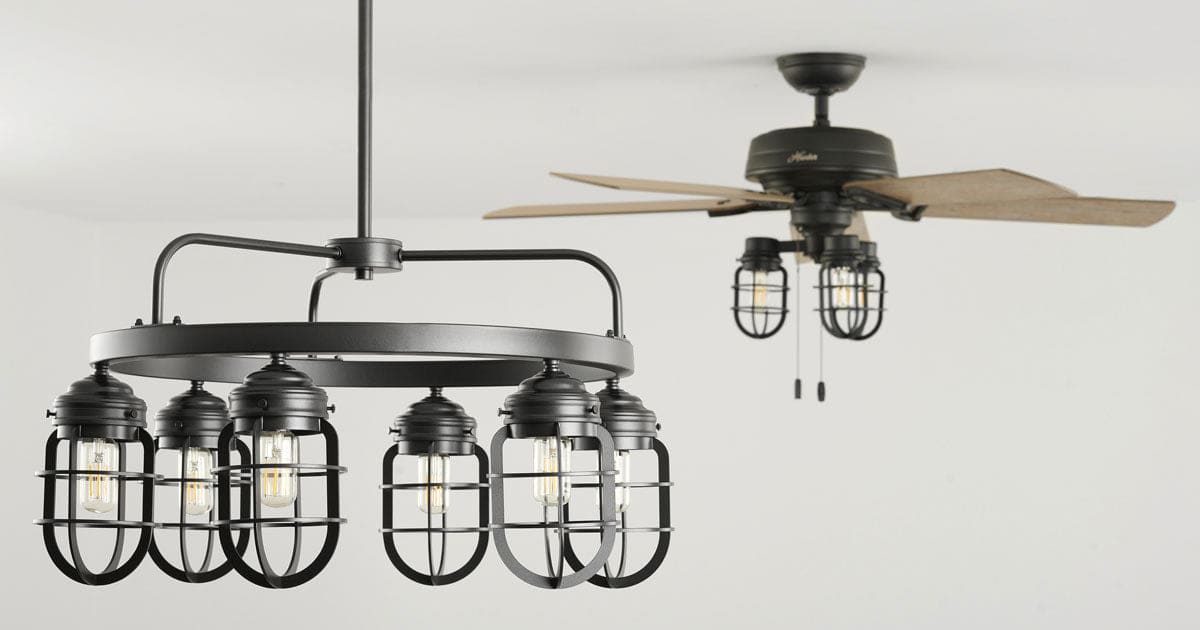 Incorporate a striking look into your home's aesthetic with the Starklake collection. Blending elements of farmhouse style with modern industrial design, the Starklake matching fan and lighting accessories offer the perfect pairings to round out your rustic look. The five-blade Starklake ceiling fan, with a choice of Barnwood or Washed Walnut blades, is damp-rated spaces including covered patios and porches. Complete with a 3-bulb caged lighting fixture, the fan beautifully complements the Starklake collection's wide array of lighting accessories. Each light features vintage Edison LED light bulbs that emphasize the unique caged design of these rustic adornments.
The Hartland Collection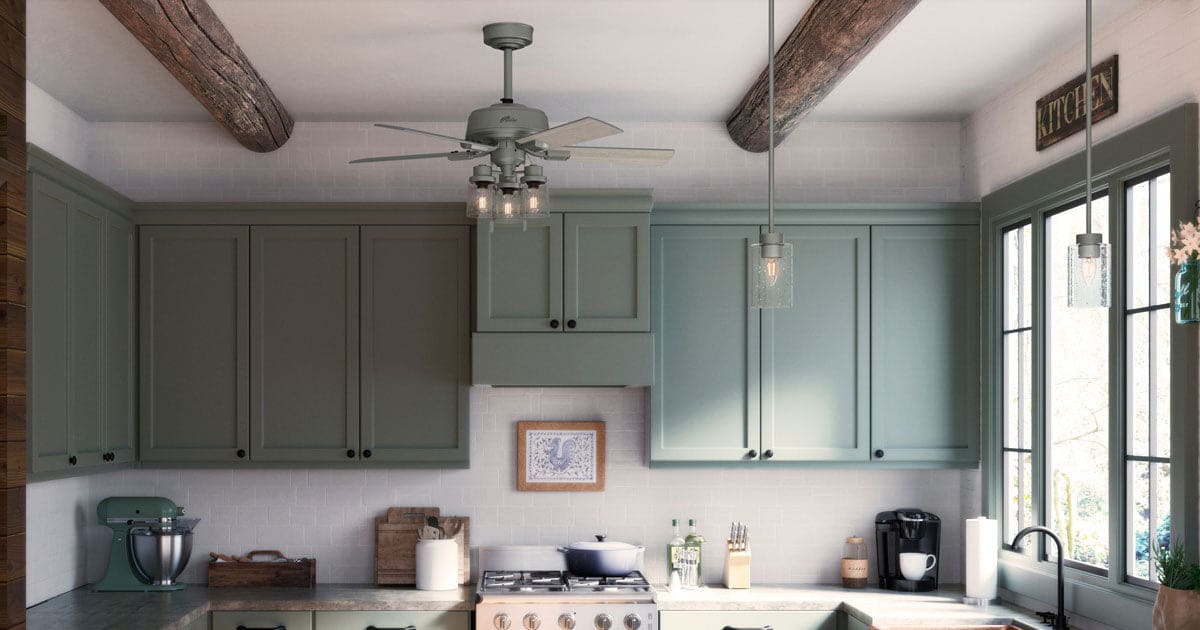 Our Hartland collection offers an assortment of eye-catching accessories for your home's small and mid-sized casual spaces. Featured on both the ceiling fan and lighting fixtures, the Hartland's clear seeded glass creates a brilliant warming effect to give your home an elegant glow. A spot-on complement for traditional spaces or rooms with a farmhouse feel the Hartland collection includes a variety of chandeliers, flush mounts, and mini pendant lights, while the ceiling fan delivers a quiet, wobble-free performance with Hunter's exclusive SureSpeed® Guarantee. While the Hartland ceiling fan is available in Noble Bronze and Matte Silver, check out the fan's Indigo Blue finish to add a subtle pop of color. 
The Cranbrook Collection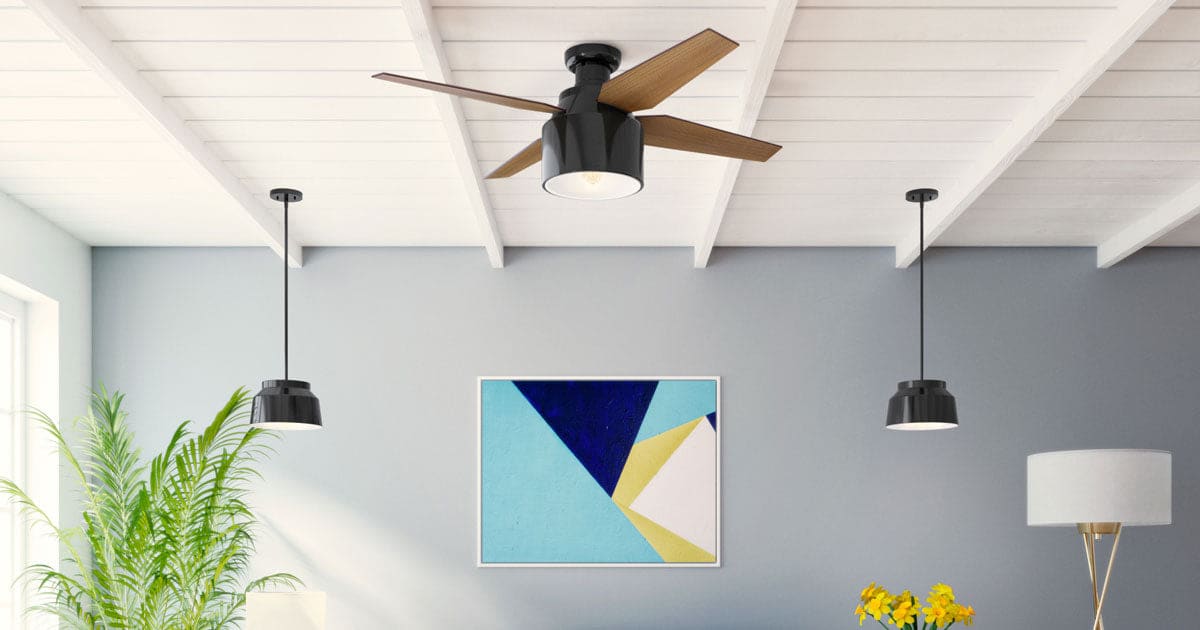 Last but not least, we love the Cranbrook collection for its one-of-a-kind look that is both vintage and contemporary. Fans and lighting in the Cranbrook collection combine time-honored style with current design trends, pairing an open hood element with an exposed Edison LED bulb. The mid-century modern ceiling fan balances the light's open hood with tapered blades to create an original look that is uniquely Hunter, while the pendant and flush mount lighting fixtures evoke an aesthetic that feels fresh yet familiar. Both fans and lighting are available in Matte Black, Mint Green, and Blush Pink for those rooms that need a hint of color.