Inspired by everyday life and timeless designs, our designers craft memorable light fixtures that bring quality lighting and stylish designs to your home. To help your find the perfect light from our Hunter Lighting™ collection, our designers weighed in on which fixtures are their favorite. With designs that never go out of style, our lighting fixtures transform a room into an inviting space.  
Astwood Light Wall Sconce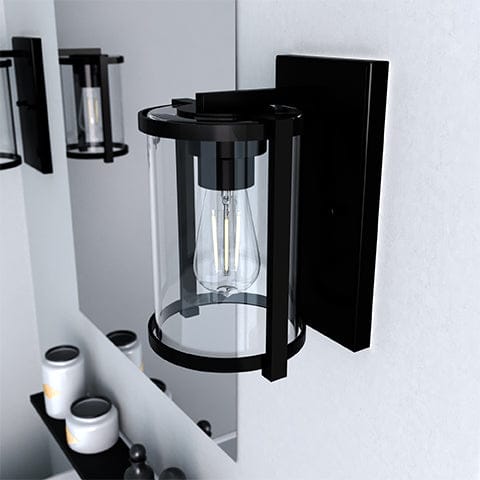 The Astwood wall sconce is a wonderful example of timeless task lighting done right. This stunning fixture illuminates your space and brings a subtle art deco design element without being too overpowering. The Astwood's clean lines and modern details especially complement your bathroom mirrors. Our Design Director Patrick O'Connell notes that these subtle touches make this fixture a classic. "I love the symmetry of the lines on the Astwood and the vertical bars that encapsulate the glass shade. It achieves a clean, art deco look that's truly timeless and elevated," Patrick says. Draw attention to special artwork in your home by installing this sconce in pairs around the piece. Overall, the Astwood's elevated design brings your space to the next level. 
Grove Isle Light Chandelier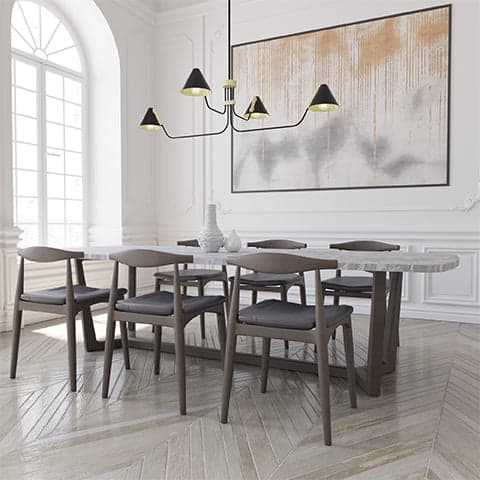 The Grove Isle chandelier adds a "wow" factor to your space. This 4-light chandelier is truly one-of-a-kind with its mid-century-inspired light shades and playful design. When crafting the Grove Isle, our designer Ryan Eiffert drew inspiration from real life. "The Grove Isle is inspired by my grandparents' home. They had early mid-century, pharmacy-head floor lamps, and I was really drawn to the shape. Even the Grove Isle's two-toned finishes are a throwback to early mid-century styles," Ryan said. If you're looking to add energy and light to your home, this modern chandelier is the perfect addition. 
"My grandparents had early mid-century, pharmacy-head floor lamps, and I was really drawn to the shape,"- Designer Ryan Eiffert 
Lochemeade light chandelier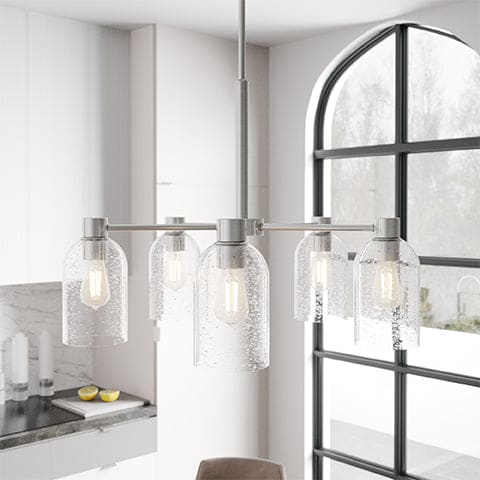 The Lochemeade chandelier has a sleek design that never goes out of style. Designer Brian Linter says this fixture's clean lines and modern finishes shift effortlessly into a variety of different spaces, too. "The Lochemeade is a highly versatile chandelier with minimalist modern influences," Brian says. Whether you place this fixture above your dining room table or in your living room, its minimalist design and timelessness certainly enhances your space. The Lochemeade's little details and modern form draw you to it. "The five arms radiate from the center out to cloche-inspired, blown-glass domes that perfectly highlight the filament-style bulbs. It's a look that creates a true focal point for any room," Brian says.
"The Lochemeade's look creates a true focal point for any room," - designer Brian Linter.
Hepburn Light Vanity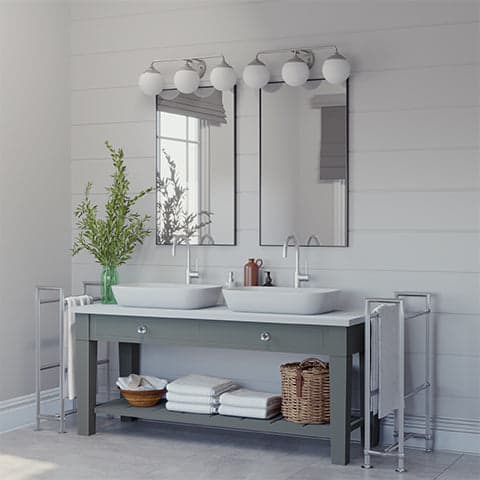 The Hepburn vanity light is unforgettable. Designer Julia Shaffer says this bold vanity light adds a level of sophistication to your space with its clean finishes and Hollywood-inspired design. "The Hepburn vanity light blends retro influences and Hollywood regency for a really fun and modern look. I love how it's so simple but gives a bathroom everyday glamour," Julia says. Whether it's over your bathroom mirror or above your favorite painting, the Hepburn gives both illumination and style. This fixture livens your space with its memorable design. 
Saddle Creek light large pendant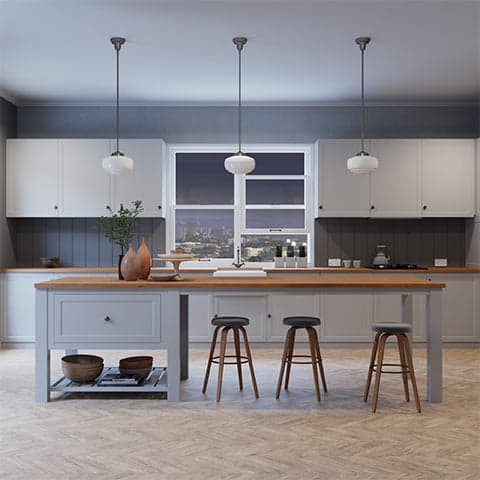 The Saddle Creek large pendant is our most versatile fixture to date: It comes in a variety of finishes and can also be installed as a semi-flush mount light. This schoolhouse-inspired pendant light works wonderfully in kitchens, entryways, living rooms, and more. The Saddle Creek's subtle detailing transitions easily into a variety of different styles, from farmhouse to transitional. With this fixture, you can't go wrong. Plus, when installed in pairs, the Saddle Creek keeps the eye moving and creates a space of its own. To make a striking statement, install three or four Saddle Creeks in a row above your large kitchen island or dining room table. 
Briargrove Tiered Chandelier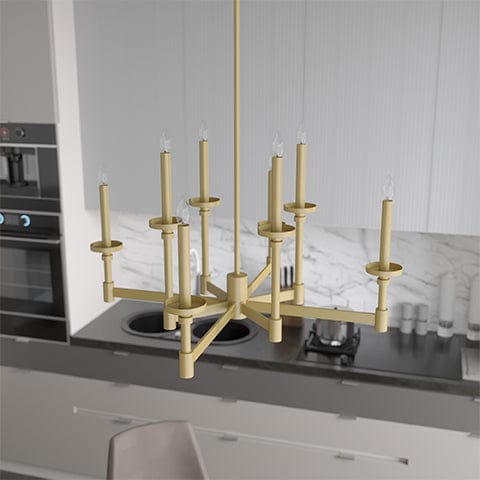 Elegance and drama intertwine to form the Briargrove chandelier. This fixture is a modern take on classic chandeliers, and, according to our designer Rochelle Grimm, that inspiration is what gives the Briargrove its timeless look. "We wanted to take the traditional shape of candelabra chandeliers and abstract it to be as minimal as possible without losing the essence of the candle holder you see in traditional spindle chandeliers," Rochelle says. With its sophisticated finishes and layered design, this fixture truly enhances a space. If you're looking for a dazzling ceiling fixture light, the Briargrove is sure to make a statement in your space. 
"We wanted to take the traditional shape of candelabra chandeliers and abstract it," -Lighting Designer Rochelle Grimm
Our designers love these fixtures for a reason – they all bring style and illumination to a space.

 
T
hese expertly designed lights wi
ll be a mainstay in your home because

 
of the thought put into their

 
timeless design
s by our team
.
To see more of Hunter Lighting's classic designs, browse our lighting collection

 
here
.