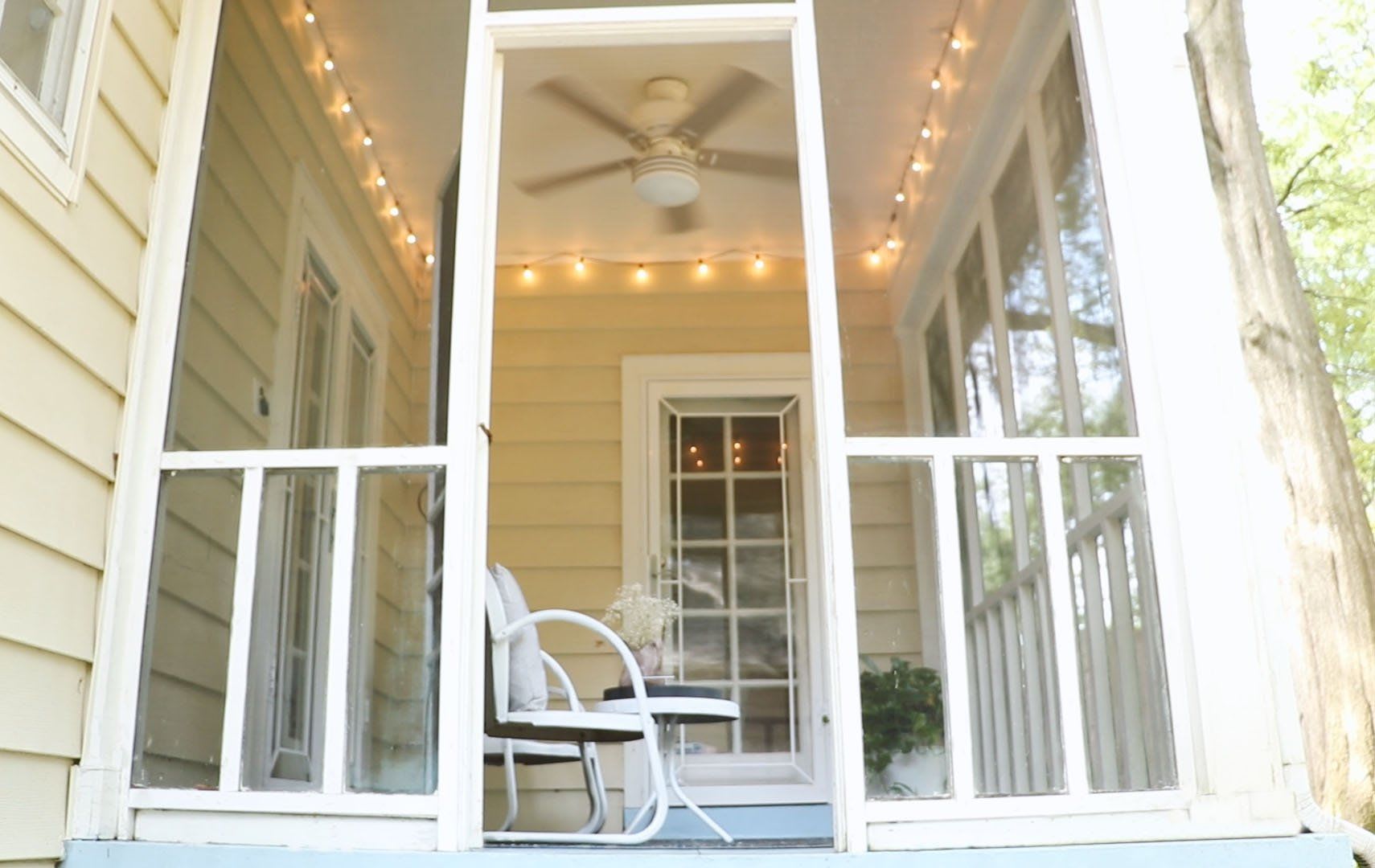 Huntervention™: Quick Porch Updates
Hannah and her husband, Mark, recently bought an older home in Memphis, Tennessee. Although much of the house had already been updated, the screened-in porch needed a little more TLC.
"When we bought the house, we were so excited about having a porch. Unfortunately, we haven't used it much because it isn't very welcoming," said Hannah.
Before
A patio needing TLC
For this Huntervention, choosing a ceiling fan design became a part of their overall plans to redesign their master bedroom. They had the major pieces like dressers and the bed, but they needed to fill it in with stylish accent pieces like a ceiling fan and accent pillows.
Built in the 1960s, Hannah and Mark's home is full of charm! The previous owners did some updating inside, but the porch needed some work when Hannah and Mark moved in. The interior design has a modern farmhouse style, and we wanted to continue that look onto the patio to help create a cohesive and seamless design.
The porch has natural character but needed a few updates! The painted concrete floors were chipping. The outdoor furniture needed a repaint. The previous ceiling fan was old and not damp rated; therefore, the blades drooped badly, causing the fan to put out inefficient air movement.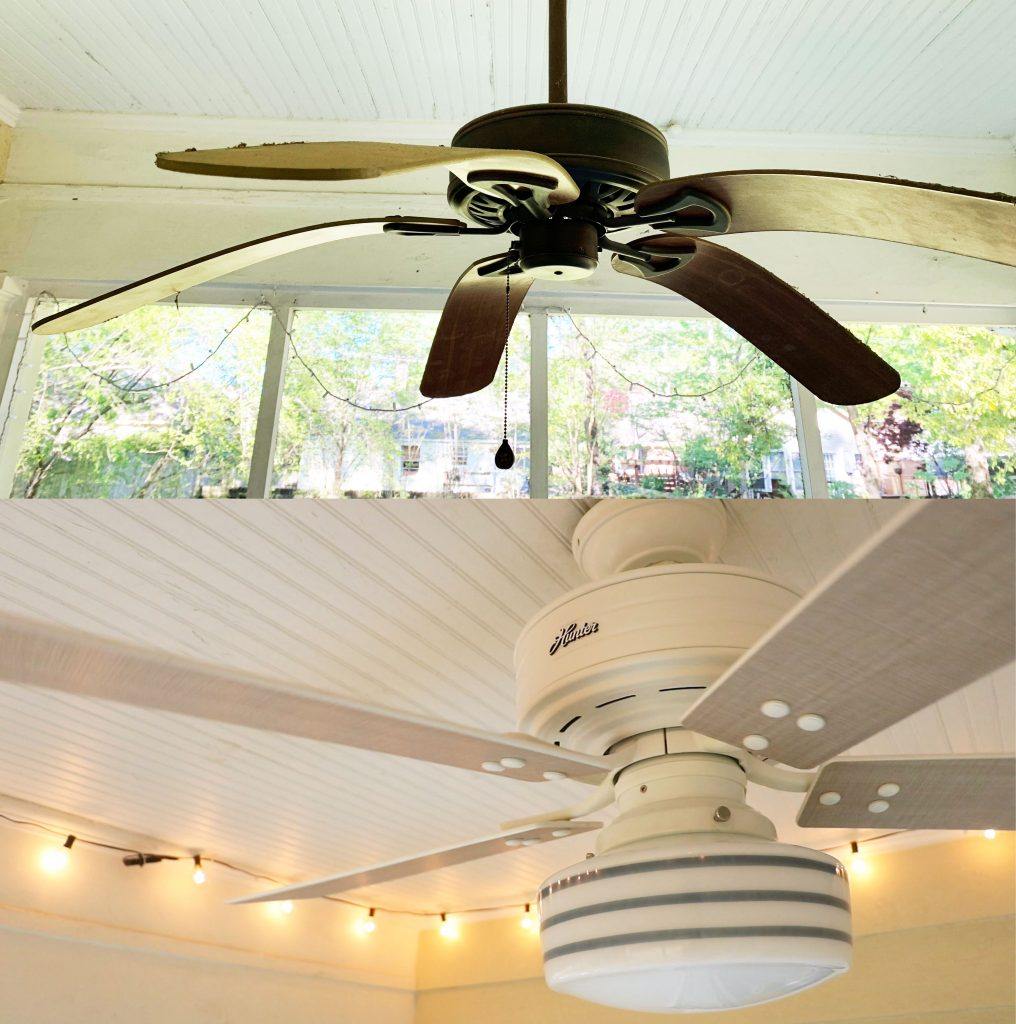 Quick updates for a small patio
This Huntervention shows how a few small changes can create a seemingly brand new space!
Instead of purchasing new outdoor furniture, we simply painted the chairs and table that were already there. Originally, they were grey and rusted. We painted them a fresh white color, and they looked like a new set!
The floor on the porch is painted concrete. Since the paint had been chipping, it needed a fresh coat. We cleaned the floors, scraped what was chipped, and applied a new layer of blue exterior paint!
Hannah and Mark's porch opens to a large back yard. We landscaped the space right outside of the porch door. This called for leveling the existing brick, laying down assorted river rock, planting a few flowers, and sprinkling mulch in the flower bed. A few solar-powered pathway lights were the perfect finishing touch for this area!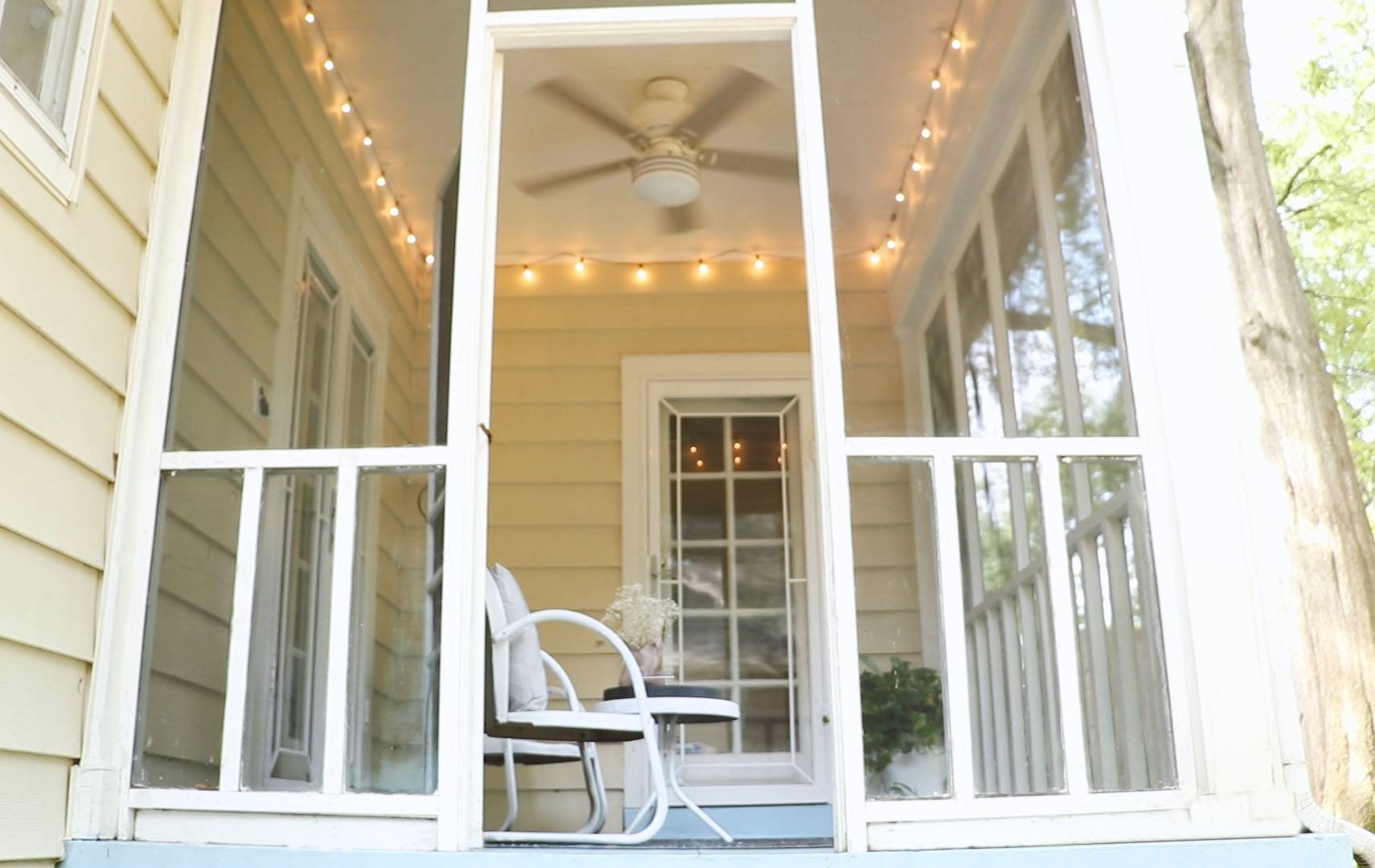 The biggest change in this project? The outdoor ceiling fan! The previous owners had an indoor fan in an outdoor space. The fan blades drooped over time, making the fan unappealing to the eye and resulting in lack of air movement. Hannah and Mark talked about how much they love having a porch but didn't always enjoy the porch due to the inefficient fan.
Our designers chose the Cedar Key farmhouse ceiling fan for this Huntervention because it complemented the homeowners' and patio style and because of Hunter's SureSpeed™ Guarantee. With this home being in Tenneessee, summers get very hot. SureSpeed fans provide unrivaled performance with their high-speed cooling technology. This fan is also damp rated therefore the blade shape will not be altered due to any humidity.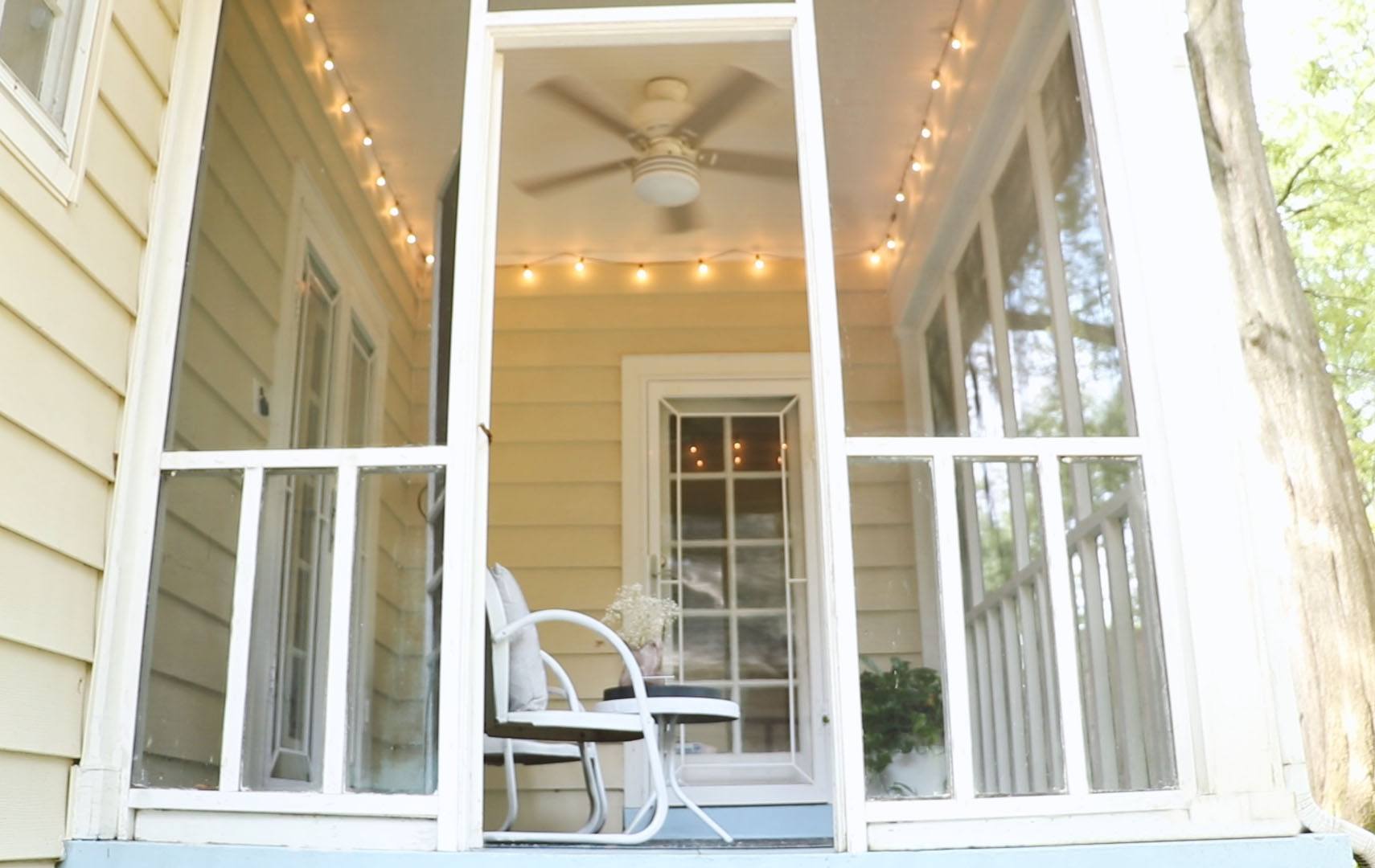 Something as simple as a stylish ceiling fan can make all the difference on a small patio. Looking to do your own Huntervention for your patio? Explore our outdoor ceiling fans to find the perfect one to update your space. Check out more of our Hunterventions to get inspiration for your own!