With everything else we are doing to prepare for the holidays – decorating the house, planning the menu, buying gifts - we often leave making a comfortable and presentable guest room until the last minute. Whether you have a bedroom dedicated for guests or a living room with a sleeper sofa, here are some of our best guest bedroom ideas for the holidays.
Add personal touches
Make an amenities basket with the comforts of home (in case your guests forgot something). Fill it with travel-sized shampoo, deodorant, toothpaste, lotion, and toothbrush. Take it a step further by getting small packs of makeup remover wipes and a mini mouthwash.
Have unused space in your guest bedroom? Fill empty nooks with a chair or bench for comfortable seating and couple it with a side table. It gives guests space to work if needed or to simply cozy up with a book when they're winding down from potentially stressful holiday travels.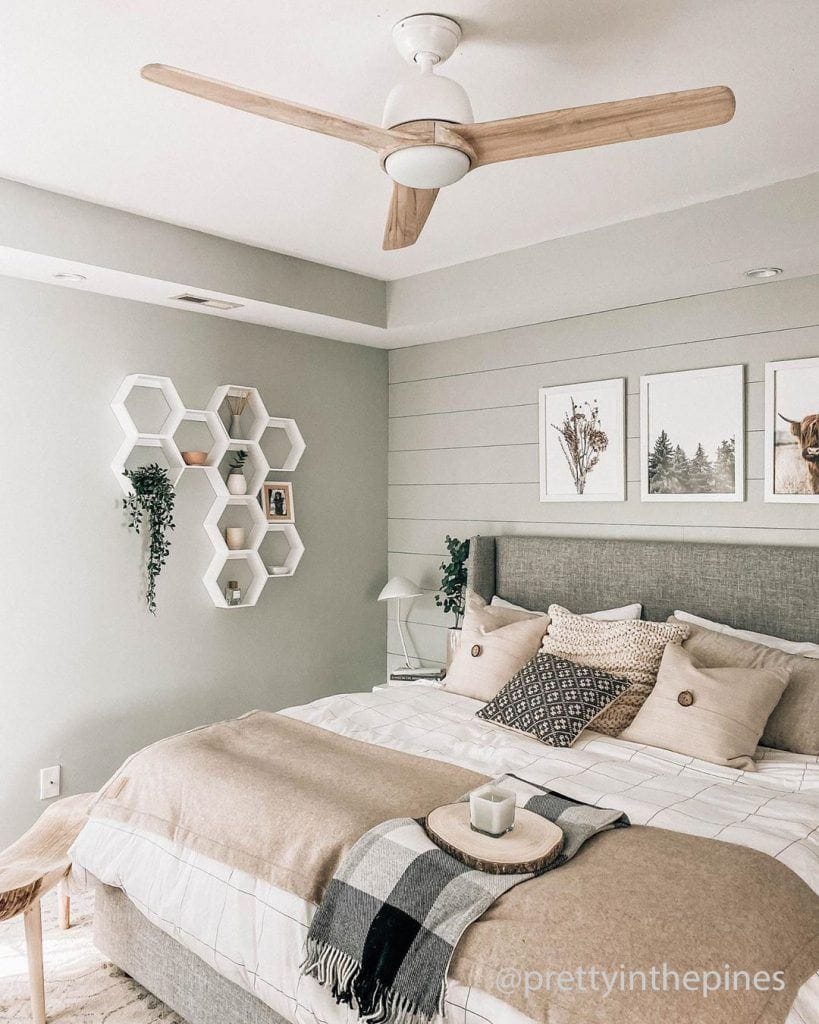 Update ceiling fans and lights
Poor lighting and airflow in a guest bedroom can turn anyone into a Scrooge. The breeze from a ceiling fan will help keep guests at the perfect temperature (and helps circulate warm air in the room when you change the ceiling fan direction). Lighting adds style to your room as well as provides guests with ample lighting for reading at night and making sure their socks match in the morning.
Our ceiling fan and light collections come in a breadth of styles to complement your decor, whether your style is modern farmhouse or Boho chic. They're also easy to install, so you'll have them up in no time.
Make it cozy
Swapping out decorative pillows is a quick and inexpensive way to give new style to your guest bedrooms. Keep it simple by getting two accent pillows in the same pattern and color for the bed, then add a complementing lumbar pillow for a chair in the bedroom.
Comfortable bedding is key! You want to get soft sheets and plush pillows, but a padded mattress cover will be the extra touch. Add a light quilt on top, and keep a basket of extra blankets nearby so guests have option in case they get cold.
Make space
Holiday travel can be chaotic enough, so tidy up the guest bedroom space so your guests have a clean and restorative room to freshen up in. Keep some drawers empty in the dresser and space in the closet for them to place their clothes for extended stays.
Have a place for guests to toss clothes or jackets at the end of the day, whether that's a bench at the end of the bed or hooks on the wall. While you're at it, add a mirror so they can take a quick glimpse on their way out the door to holiday activities.
Go above and beyond by adding a coffee maker in the room, having phone charging cords plugged in and ready to go, and arrange fresh flowers in a vase. Voila! You're ready to welcome guests this holiday!