Our design team carefully considered details with our Fall 2022 ceiling fan collection -- from stunning fluted glass to unique caged elements. This collection of fans is an example of the team's constant effort to push the boundaries of ceiling fan design. They collaborated with our engineers to create fans that have both beauty and brawn: Many feature Hunter's SureSpeed® Guarantee for optimized, high-speed airflow. The results are very cool.
Astwood caged ceiling fan
Our designers are excited about a couple elements (in particular) of the Astwood fan: the structure, the finishes, and the performance. The rounded caged design is subtle yet really brings together the look of modern farmhouse and modern industrial style spaces. The Matte Black finish is quintessential of these style rooms, but designers are really falling for the custom Polished Nickel finish.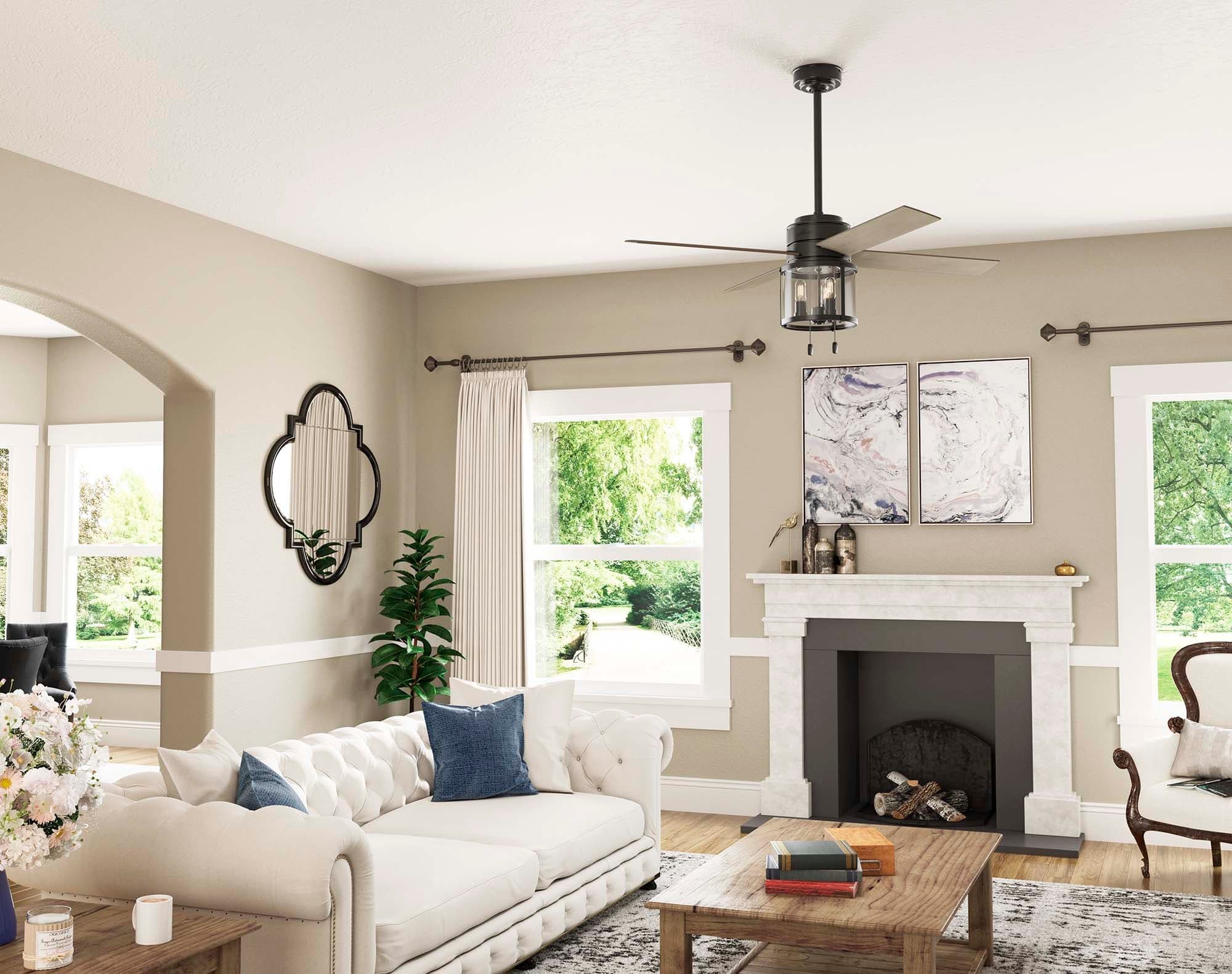 Favorite spot to place it: A modern farmhouse living room with the coordinating light fixtures in the adjacent kitchen and dining room 
Design inspiration: Classic chandelier silhouettes with a modern twist 


Grove Park stylish ceiling fan

 
Designers designed the Grove Park fan to be the centerpiece of your room. With the salted wood blades and beautiful fluted glass, it's going to be the conversation piece at your gatherings. The fluted glass especially creates a striking effect by reflecting light whether it's from the light bulb or from natural light coming in through the windows.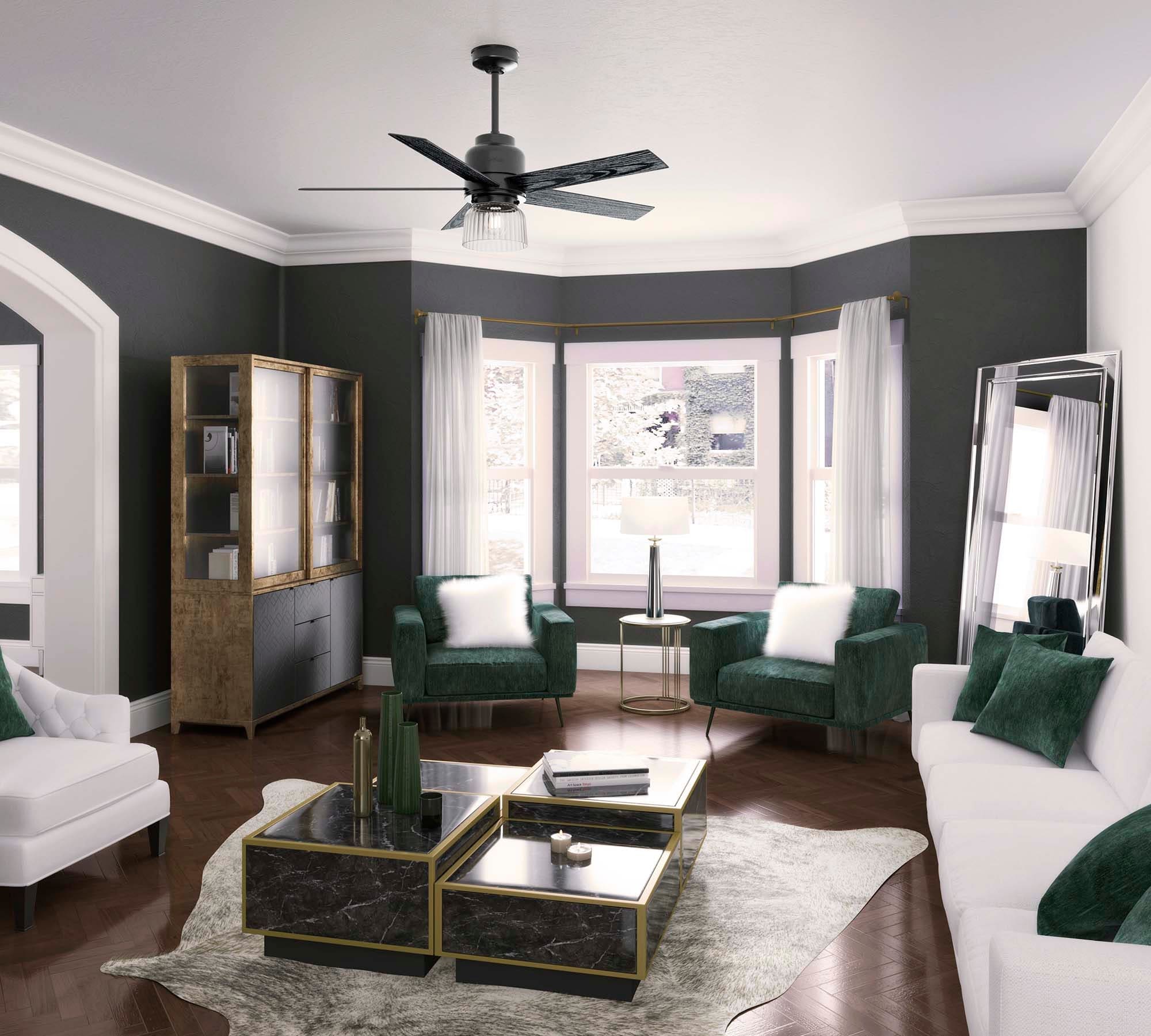 Favorite spot to place it: Gathering spaces where it can be shown off: living rooms and large foyers 
Design inspiration: Hollywood regency and textured glass elements



Fennec caged ceiling fan
Designers thought outside the box when creating this ceiling fan with light: Instead of building the light directly onto the fan element, they added it to the wraparound cage surrounding the fan. It gives the Fennec small fan a unique chandelier look. The caged design, Edison LED bulbs, and Noble Bronze finish bring together the vintage look and feel of the Fennec. Designers love the compact size of this 23-inch fan, which is the perfect fit for tiny homes, she sheds, or granny pods.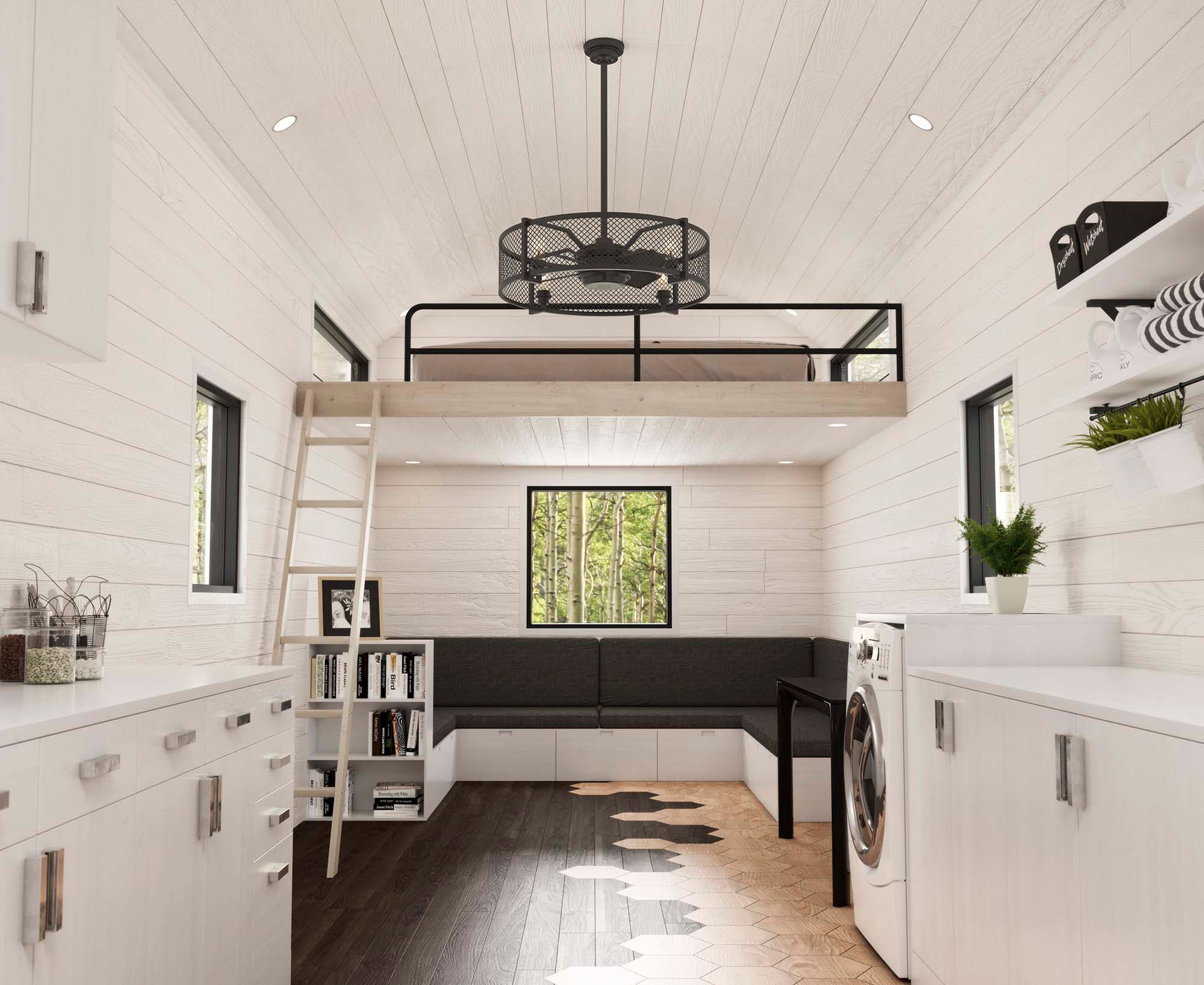 Favorite spot to place it: Small modern farmhouse style rooms or even tiny homes! 
Design inspiration: Vintage inspired textiles and accents


Melbourne mid-century modern fan
Designers loved creating a fan with real, carved wood blades. Just like combining textures and textiles in a room adds depth, the softness of the real-wood texture combined with the Melbourne's streamlined modern fan body adds visual intrigue to your space. The sweeping design of this fan's blades makes for a playful, approachable look that breathes life into modern spaces. Designers created two versions of this fan – with light and without light – to best fit any room's light needs.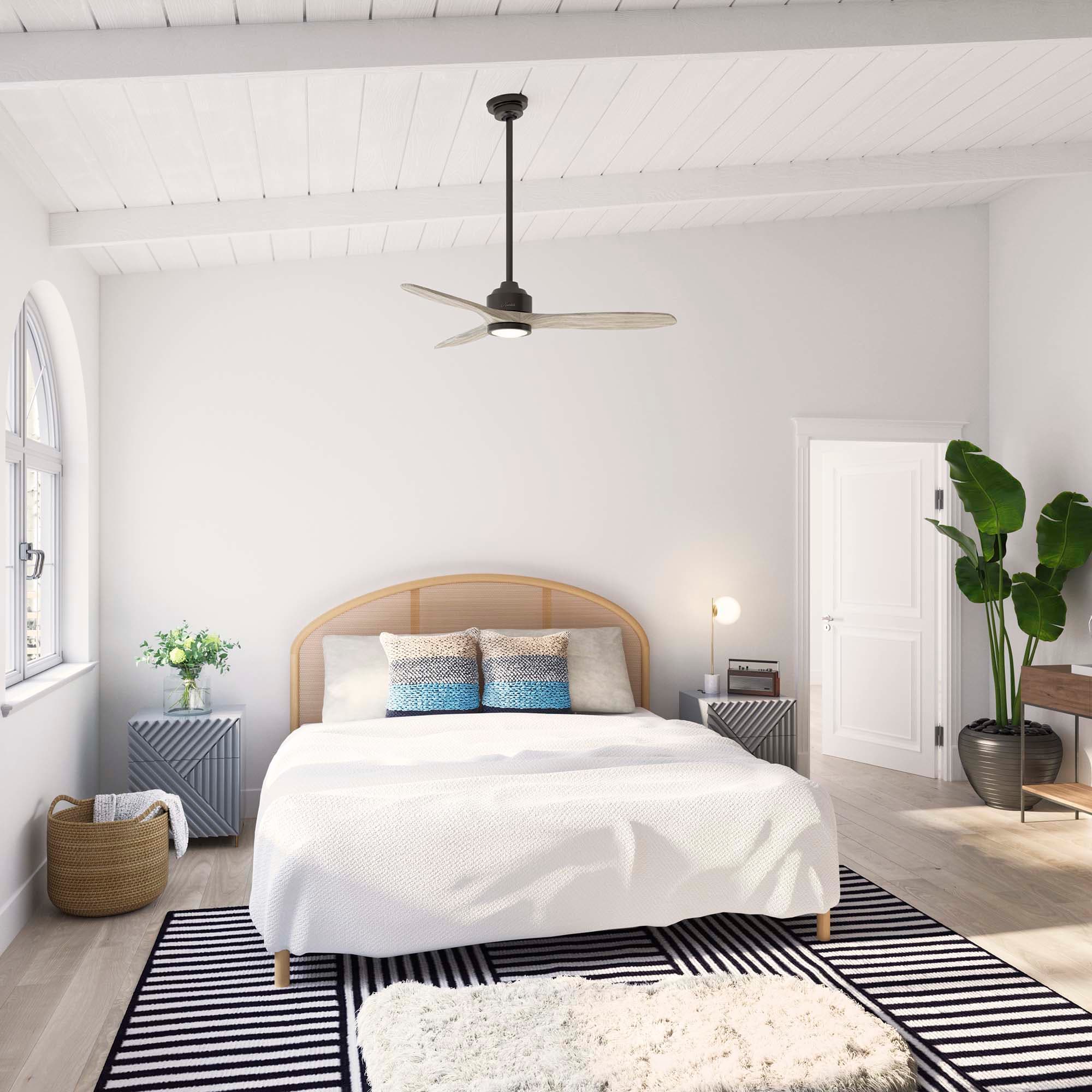 Favorite spot to place it: Mid-century modern bedrooms and living rooms 
Design inspiration: Craftsmanship in 1950s and 1960s furniture  
The details on these fans will elevate the style of your room. We want to see how you style these Fall favorites in your home: Tag us on social media with #itsahunter.  
And Fall is actually one of the perfect times to buy a ceiling fan: As the weather cools down, you can change the ceiling fan direction to recirculate warm air around the room. It can help save you roughly 15 percent on your heating costs.