Hunter Fan Company partnered with 9 D

écor and DIY content creators 

to explore the Behind the Scenes at Hunter's headquarters and lab and experience the city of Memphis, TN.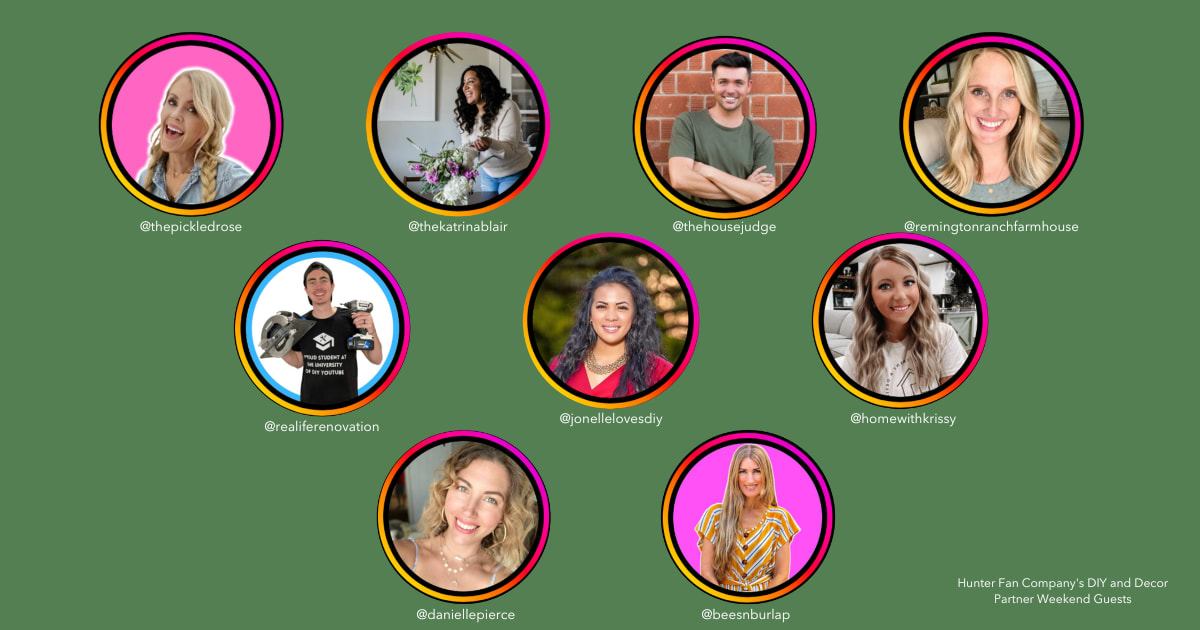 Check out our quick video recap of the weekend!
Hunter hosts an annual Partner Weekend Event for Décor and DIY experts. Because of COVID, we haven't been able to host since 2019, so we wanted to get back to the roots of Hunter and Memphis. The focus of the year was to focus on what makes Hunter, Hunter - quality and show our love for our city.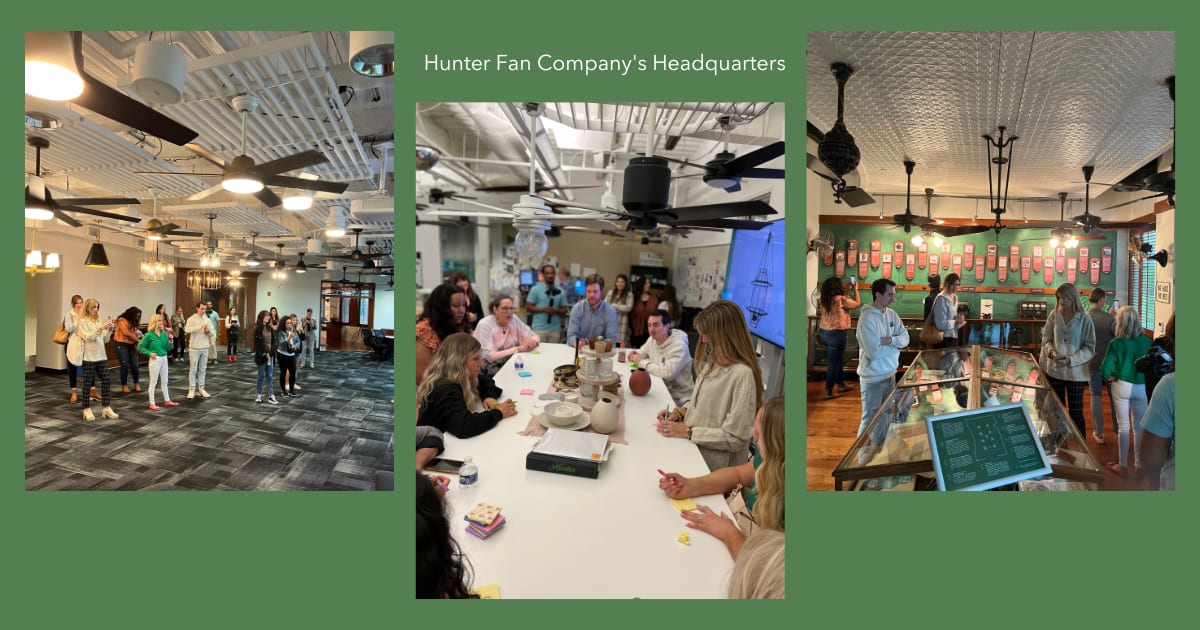 We started the weekend with a tour of the Hunter Headquarters where we explored our showroom and Hunter Museum. Our Museum showcases Hunter's history, including other product categories we've innovated in such as firearms and bicycles to our Original fan which is still sold today. 
As we moved into the showroom, our newest product in ceiling fans and lighting fixtures are hung on display to show the breadth of product and technology we have. 
Next, we visited our Industrial Designers and New Product Development team to talk about how trends we see at the major Fashion Weeks are implemented into our design. Hunter's Designers not only create the product you see on the website but also Hunter Exclusive products for Major retailers such as The Home Depot and Lowes. Our Designers had just completed a trend week and wanted advice from the experts on which new finishes we should incorporate into our designs. (see above)

The last stop in the Hunter Headquarters was the Lab. Hunter is the only ceiling fan manufacturer that has a full lab attached to its headquarters in the USA. We build and test each prototype and component of our fans and lights. We took our partners through each test we do for the fans and their components including blade drooping, CFM, quiet, wobble, rain, salt, and heat tests. Our Engineers are committed to developing durable and safe products. Going above the 11 required tests and performing 21 tests to ensure our product will be whisper-quiet and wobble-free for years of enjoyment.

This stop was definitely a fan favorite with the experts!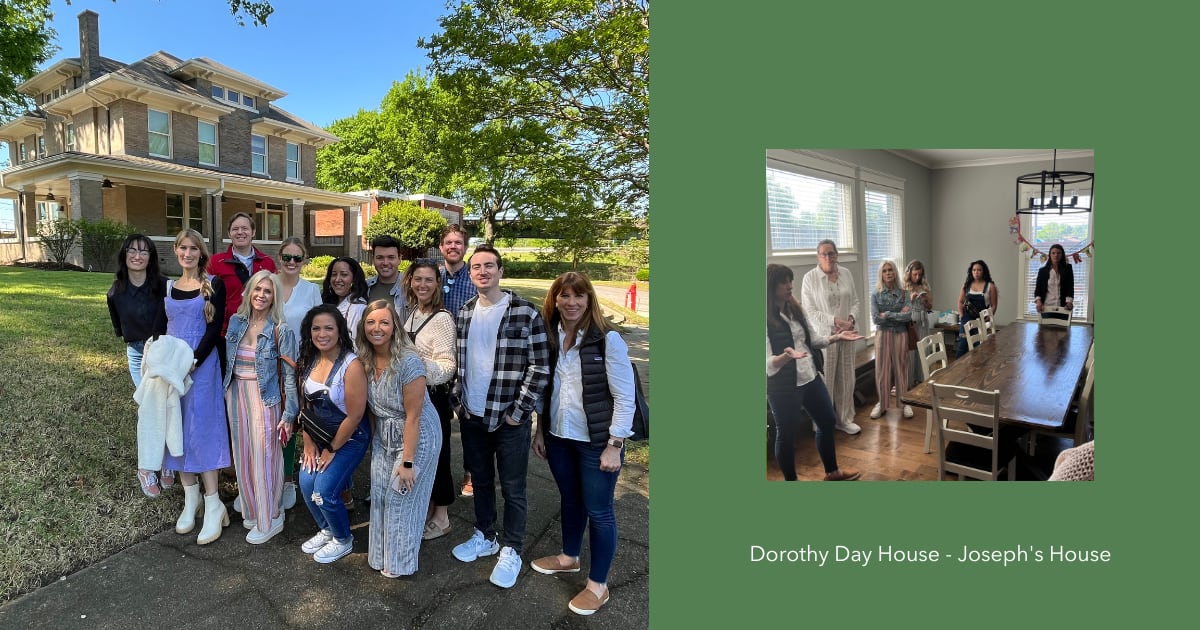 We also toured the Dorothy Day House, which provides temporary housing and support services for homeless families in Memphis, TN. Hunter has been helping the Dorothy Day House through monetary and product donations through the years. Our employees have participated in helping to install fixtures and build furniture for the families who stay in the home. When deciding what companies to be connected to, Dorothy Day House made sense for Hunter. Making a difference in your home and giving you Confidence you can feel are the principles that both Hunter and Dorothy Day House live out each and every day.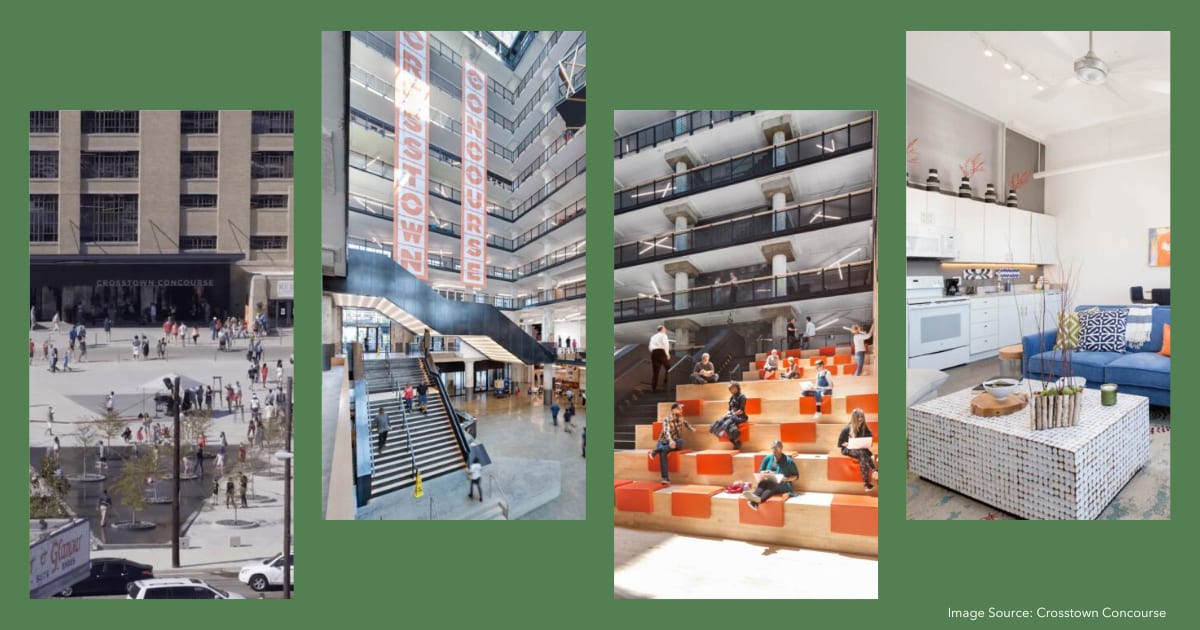 Another spot native to Memphis is the Crosstown Concourse (formerly the Sears Crosstown). Unveiled on August 27, 1927, this skyscraper stood ten stories tall and was the size of a fifteen-acre farm. It was the latest structure in the Sears mail-order empire and symbolized the hopes, wishes, and dreams of Memphians. Long before Graceland became the nation's second most-visited residence (behind only the White House), there were three places that became the destination spots for tourists coming to Memphis: the Peabody Hotel, the Zoo at Overton Park, and Sears Crosstown. By the 1980s, Sears went into a decline in the face of new competitors and started closing the building, leaving this lot vacant in 1993.
In August 2017, 90 years later, Sears Crosstown was reborn into Crosstown Concourse - a place where people would gather, heal, learn, create, shop, and live. Crosstown now has over 10+ eateries and bars, music and art programs, church and health organizations, salons, and apartments. It is the definition of a one-stop shop.
Our partners got a personal tour by the Architects, LRK, and how they redesigned this 1,500,000-square-foot historic building to savor the history of Memphis while pressing into the future for many decades to enjoy. LRK received over 30 awards for their work with Crosstown Concourse.
These were just a few highlights from our weekend in Memphis. We cannot wait until our next event.