Incorporating ceiling fans with lights throughout your home gives you dual benefits of cooling airflow and illumination in the same fixtures. The number of light bulbs, dimming capabilities, and type of controls may vary by model, but with any Hunter fixture, you know you're getting a quality performance.
If your Hunter fan doesn't have a light component, you can easily add one by installing a light kit. So, whether your fan came with the lighting built-in or you modified your existing fan with a kit, eventually, you'll need to replace the light bulbs.
Picking the right types of replacement bulbs is important so you get the best light output and longevity from your lights. Learn everything you need to know about ceiling fan bulbs from the pros at Hunter.
Choosing the Right Light Bulb for Your Ceiling Fan
Explore the factors you should consider when shopping for ceiling fan light bulbs to fit your Hunter fan:
1.    Types of Ceiling Fan Light Bulbs
What kind of bulb goes in a ceiling fan? Well, there are many different types of ceiling fan bulbs available on the market today from fluorescent to incandescent and more, but with the latest Hunter ceiling fan designs, you only need to focus on LED bulbs. Starting around 2018, we switched all Hunter bulb-based light kits over to LEDs. If your Hunter fan model predates this shift in design, you may have more types of compatible light bulbs to choose from.
2.    Ceiling Fan Light Bulb Size and Shape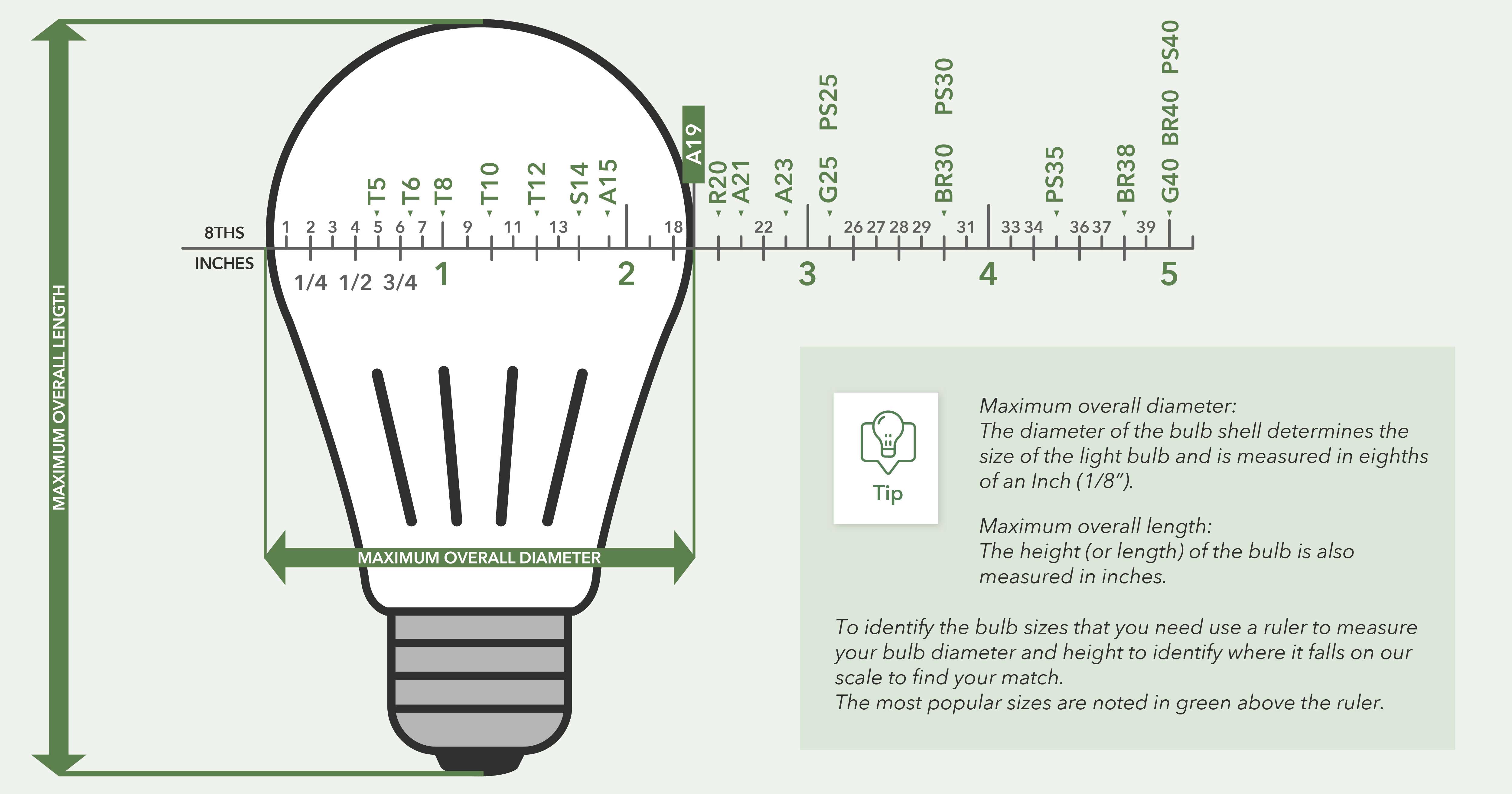 Ceiling fan bulb size is determined by a combination of the bulb's shape (represented by a letter/s) and diameter (indicated by a number/s) and is measured in eighths (1/8) of an inch. For example, with an A19 bulb, 'A' indicates the classic, rounded shape and '19' is the diameter, which equates to 19/8 or 2.375 inches. With Hunter ceiling fans, our most common bulb size by far is A19, but we also use other shapes like A15, T12, B10, ST19, G25, and G40.
3.    Base/Socket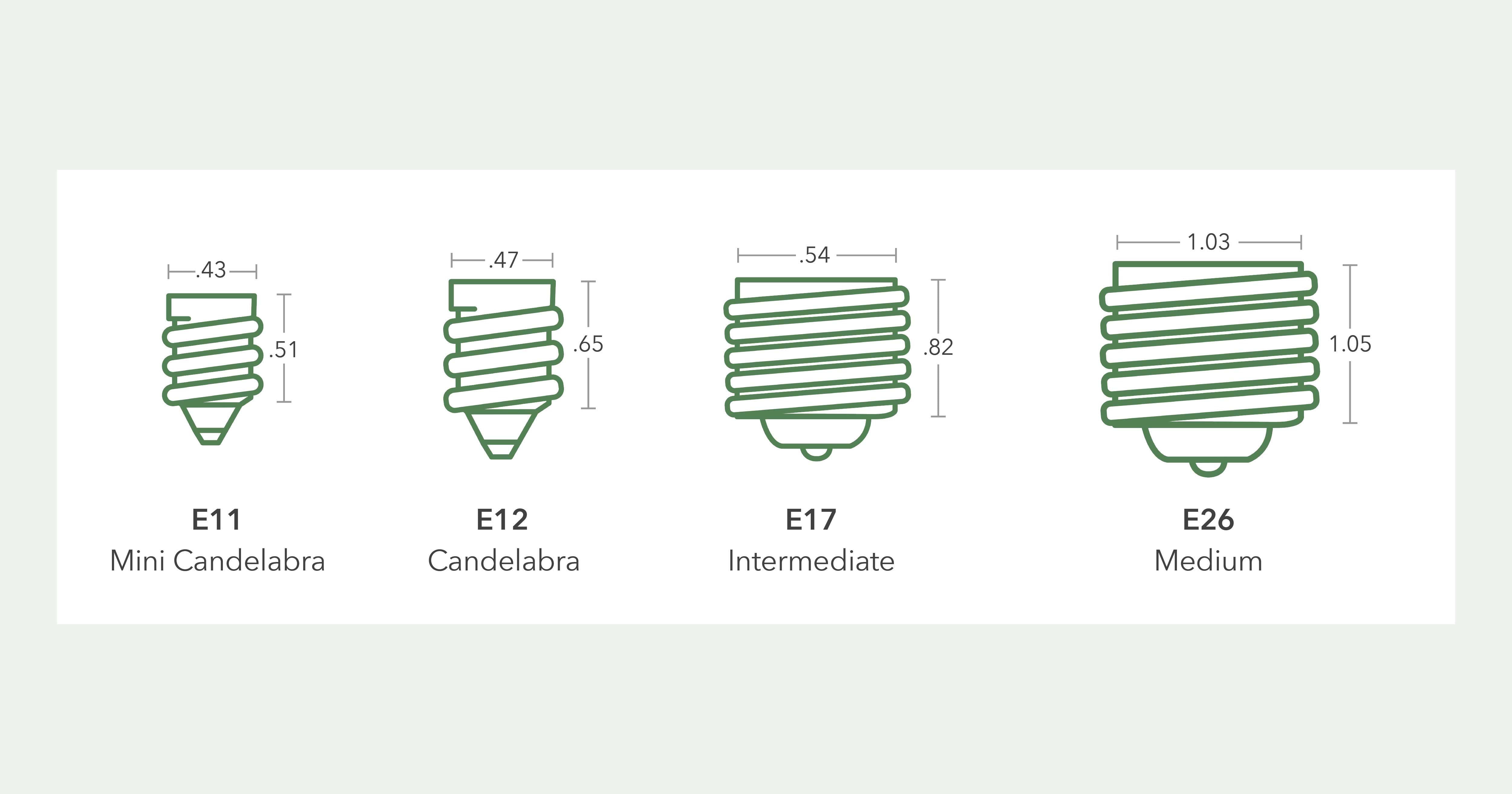 The bases of the light bulbs you buy need to fit into the socket of your ceiling fan light fixture. The 'base' refers to the type of socket (represented by a letter/s) and the size of the screw/contacts (indicated by a number/s). Since our 2018 design modifications, our fans accommodate bulbs with a medium screw base (E26), where "E" is the screw base socket and '26' is the thread pitch. This standard compatibility across all our latest fan designs makes shopping for bulbs much simpler.
While the E26 medium screw base is commonly used in many American ceiling fans including Hunter fans, always check your specific fixture to verify the right light bulb base for your ceiling fan, especially if you have an older model.
4.    Ceiling Fan Light Bulb Wattage
The amount of energy the bulb uses is measured in watts. A light bulb with a lower wattage requires less energy use, which means lower energy costs. With a lower wattage than incandescent bulbs, LED ceiling fan bulbs still provide an equal amount of light. Look in your owner's manual or on your fixture's votive cover to find the maximum ceiling fan bulb wattage you can use in your specific model.
5.    Light and Color
Lumens measure the brightness of a bulb's output. Higher lumens create a brighter light. On the packaging, the lumen rating is indicated by a number followed by "lm," which is the abbreviation for lumens.
Kelvins measure the color temperature. For reference, the industry typically refers to daylight as closest to pure white, which falls in the range of 5000K to 6500K. The higher the Kelvins, the cooler and bluer the light is, whereas a bulb lower on the Kelvin scale produces a warmer yellow light.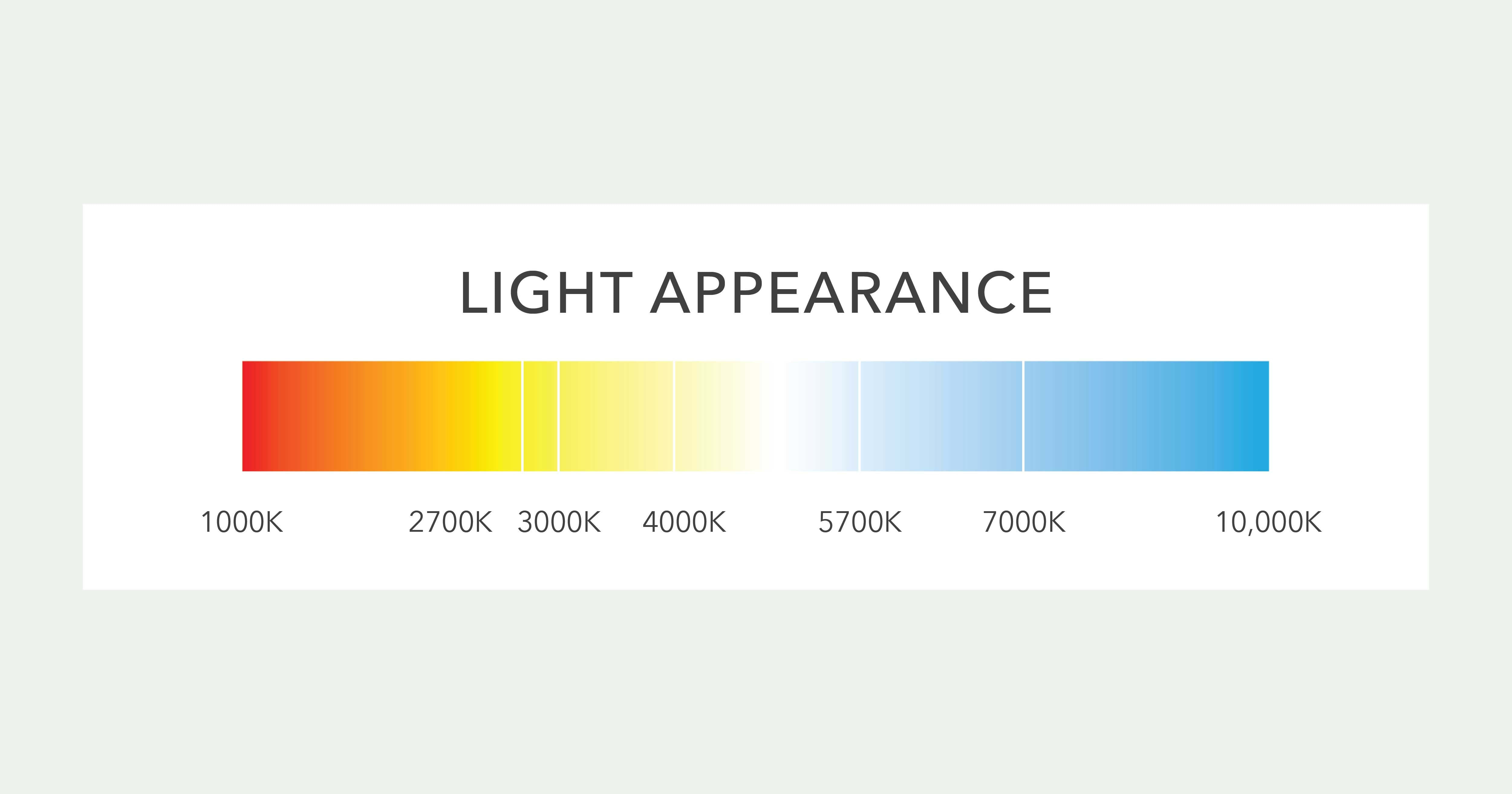 6.    Quality
Cheap bulbs may save you some money upfront but burn out faster, costing you more in the long run. Invest in quality bulbs that last longer. LEDs are more energy-efficient and have a longer lifespan, which means less frequent bulb changes for you – now that's a win-win!
7.    Dimmability
Dimmable ceiling fan light bulbs let you set the ambiance and adjust brightness as needed. Set the light down low for a relaxing evening atmosphere or hosting a dinner party. Make it brighter when you want to wake up and see more precisely.
Easily change the level of light to suit your preference with wall controls or handheld remote controls. All Hunter remotes (pack-in + accessory) have the dimming feature enabled by default. You can toggle the dimming feature on/off at any time. Dimming bulbs can be used with pull chain fans, but they will not dim unless a suitable control with dimming capabilities is installed.
If you want to use non-dimmable bulbs, disable dimming on your control (if applicable) to prevent abnormal operations like flickering.
8.    Purpose
Is the light component of your ceiling fan intended to serve as the primary source of light for the room or as a supplement to other light fixtures? Identifying the function or purpose of the lighting is important to ensure you get bulbs that deliver the color and brightness you need.
9.    Decoration
Whether it's a primary light source or more of an accent, a ceiling fan light adds a decorative element to the space. Look for fixtures with exposed bulbs or light covers like bowls or glass shades in the shape and style that complements your home design.
Best Light Bulbs for Ceiling Fans
The best ceiling fans with lights deserve the right bulbs for optimal performance. Ultimately choosing the best bulbs for ceiling fans comes down to your preferences, lighting needs, and fan model. Remember, the Hunter fans with included light kits come with the appropriate number of bulbs, which are usually LED, so you won't need to buy any until it's time to replace them.
Light Bulb Replacement Tips
Whether you're looking to update your existing fan with a light kit or shopping for replacements for the bulbs that came with your Hunter ceiling fan, refer to these tips summarizing the information above to get the right light bulb for your ceiling fan:
Most Hunter fans with light kits utilize LED bulbs.
Replacement light bulbs must fit into the same bulb socket as the original bulbs.
A light bulb's wattage should never exceed the wattage listed on the label of the light fixture socket.
Determine the brightness and color temperature you want from your light bulbs.
If you want to dim your light kit, you must have "dimmable" rated bulbs and have a dimming capable control installed.
Please Note: Light bulb damage is not covered under warranty once your fan has been installed.
With these tips, you should be able to choose the best replacement bulbs for your Hunter fan. Visit our Help Center or contact us if you have any further questions and we'll be happy to help.