Large rooms can use up a good bit of air conditioning power to keep cool. A large ceiling fan is an energy efficient way to help keep you cool and your air conditioning bill a bit lower. Large ceiling fans are functional as much as they are fashionable. Farmhouse, modern, casual – There are a myriad of Hunter large ceiling fan styles to match your large room décor.
How big of a ceiling fan do I need?
You first need to determine just how big of a ceiling fan you need. Measure the length and width of your room to determine the square footage. Also be sure to measure your ceiling height so you can determine if you need a large, low-profile ceiling fan, a large ceiling fan with a standard downrod, or if you'll need an extension downrod for your large ceiling fan.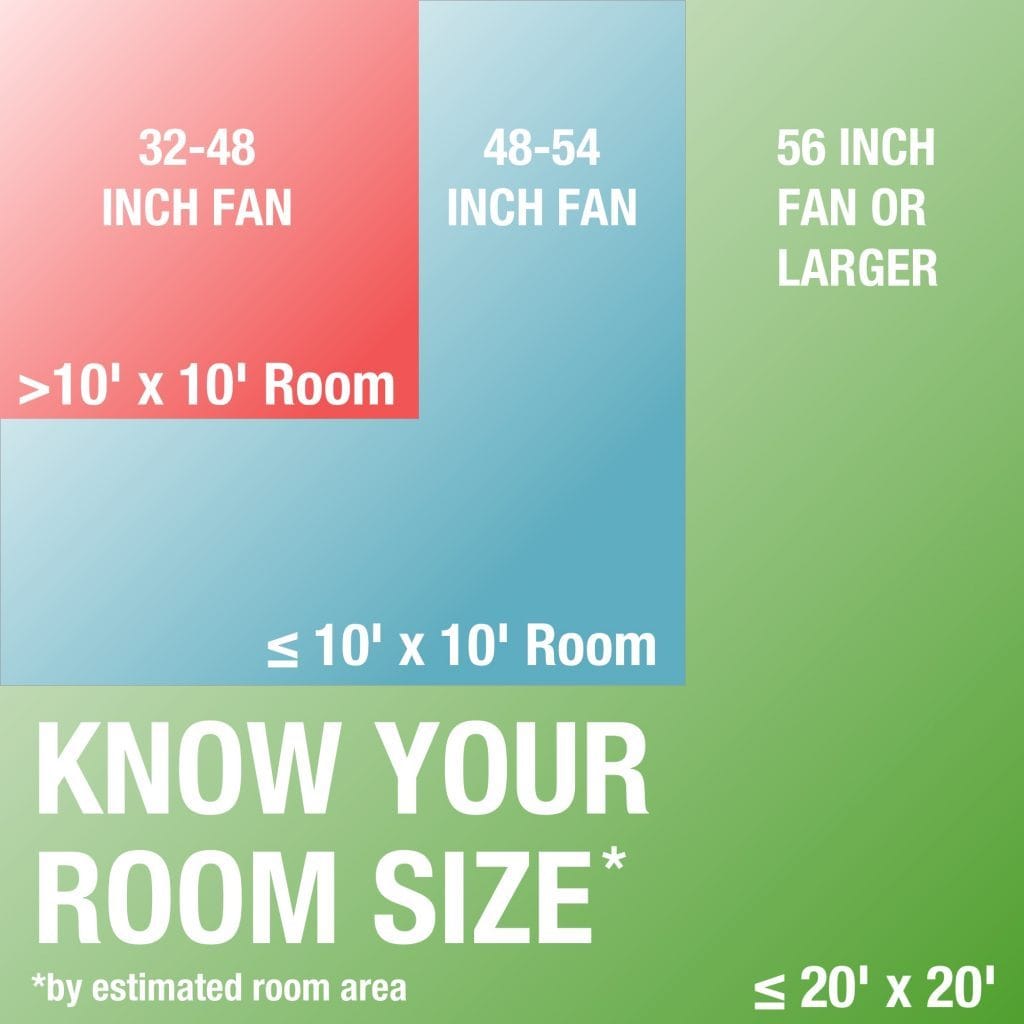 Large ceiling fans
Rooms that are up to 400 square feet, you need a large ceiling fan between 48- and 54-inches. The Loki 52-inch ceiling fan has a transitional design that's great for transitional spaces as well as farmhouse or coastal rooms. The bronze finish paired with rustic blades is stunning in casual, modern farmhouse rooms while the white and Polished Nickel fan finishes lend themselves to bright, casual spaces. Traditional large ceiling fan designs like the Promenade can complement traditional décor or elevate bohemian or modern Victorian style rooms.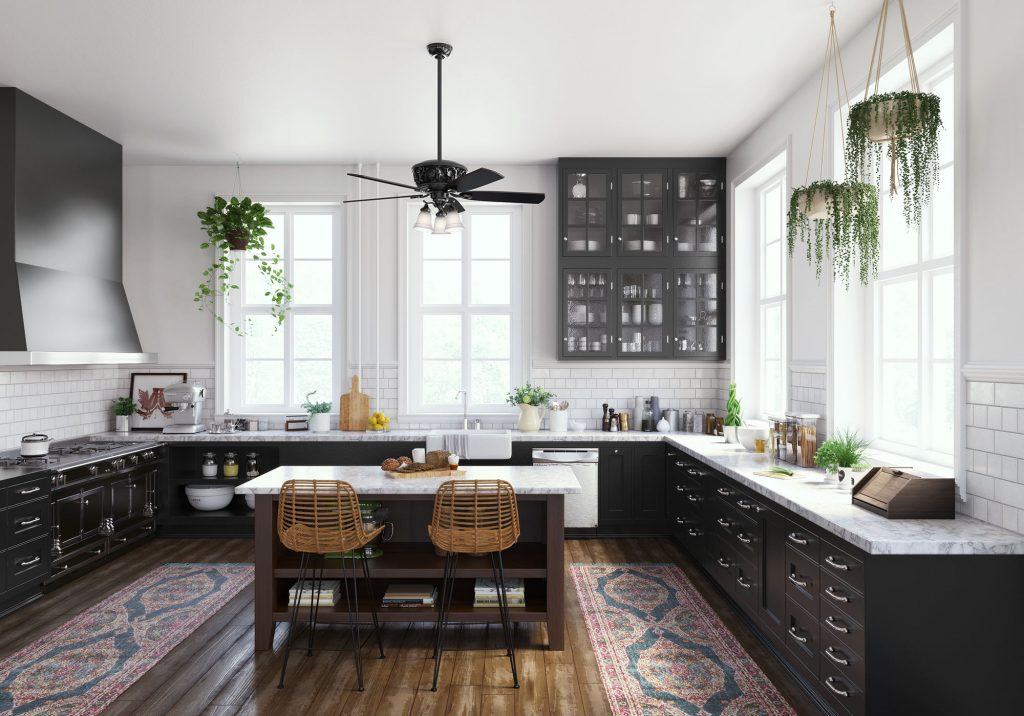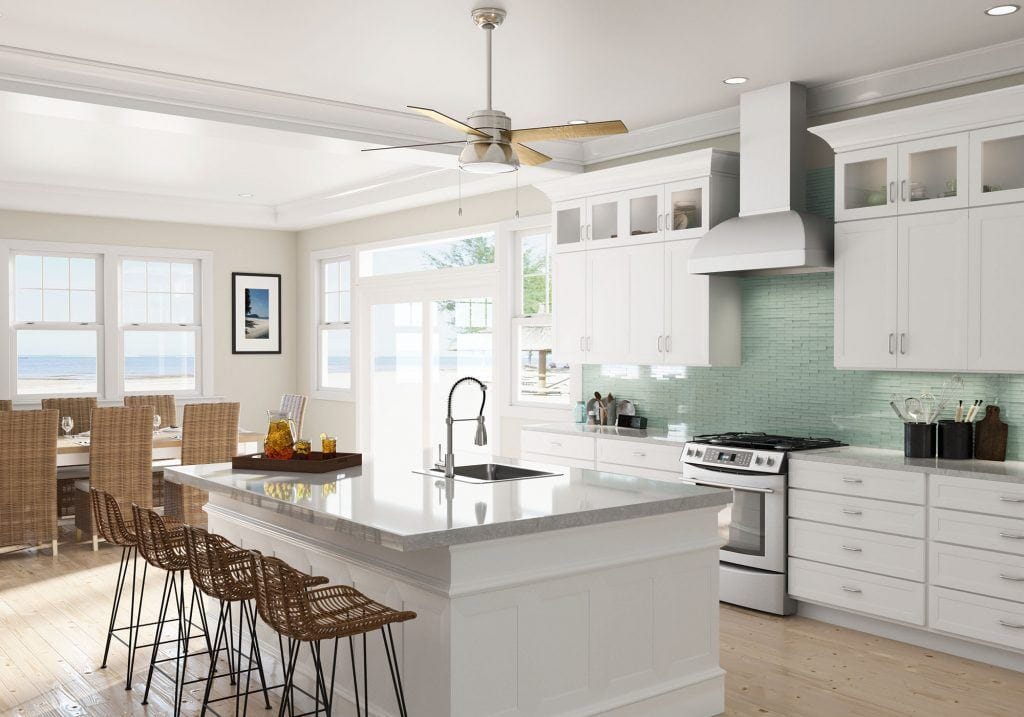 Great room ceiling fans
If you have a room that is more than 400 square feet, you'll need a ceiling fan that's 56-inches or larger. These big ceiling fan sizes are great providing airflow in open concept style spaces or lofts. The Warrant farmhouse ceiling fan complements modern industrial and farmhouse spaces while providing lighting and airflow to large rooms. The Bureau 60-inch ceiling fan has a modern look that's great for formal spaces or even modern Bohemian rooms.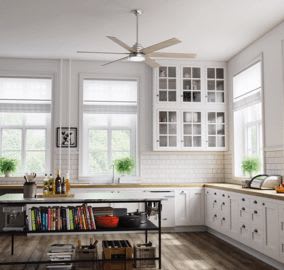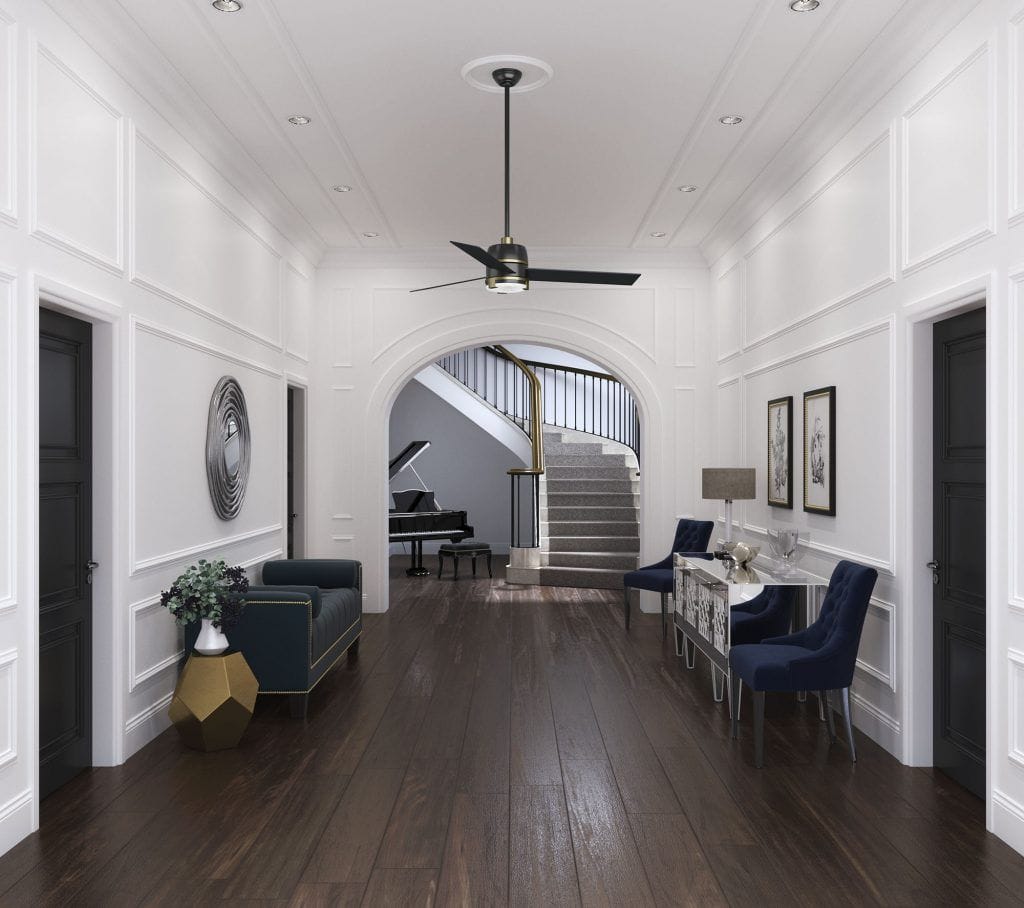 Large outdoor ceiling fans
A large patio or porch requires a ceiling fan in order to keep everyone cool while enjoying the outdoors. The vintage look of the Hunter Original® is perfect for a traditional Southern porch. This SureSpeed™ Guarantee ceiling fan also packs a punch when you turn it on high: It will surely keep everyone cool while also keeping the bugs away. The Original does not come with a light, but if you need porch lighting check out the Cedar Key (also a SureSpeed fan). The light is a highlight of this farmhouse ceiling fan design: it's hand-painted with blue or tan stripes, depending on the finish and look you're going for on your patio.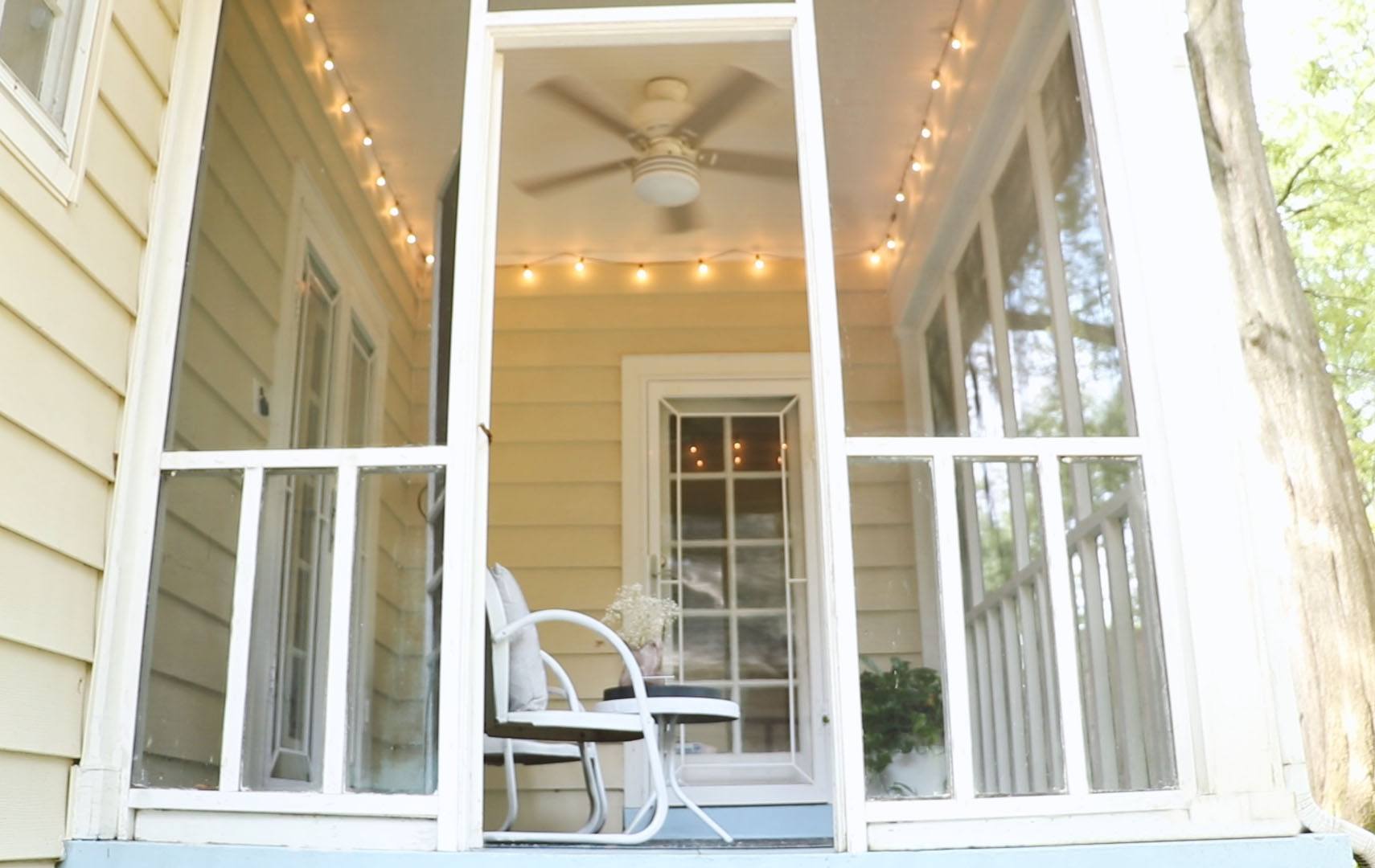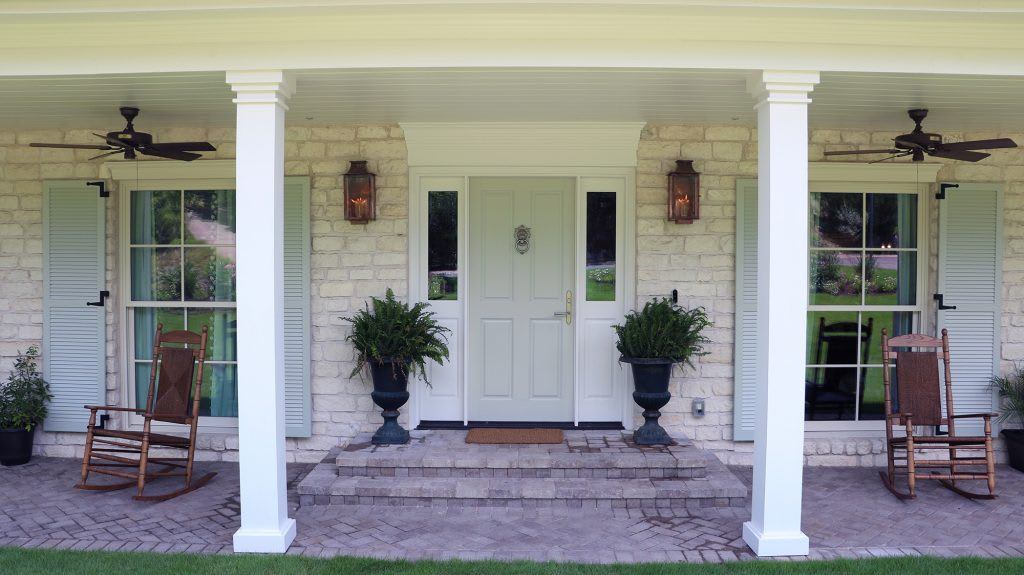 Large ceiling fans are multifunctional and add style in your large and great rooms. They help provide extra lighting in large rooms with a minimal lighting design, and they help keep the airflow moving and cooling in the room. Switch the ceiling fan direction in the winter to help circulate warm air trapped at the ceiling and help keep the heating bill lower. Find one that matches your style and needs by exploring more of our great room and large ceiling fan ideas.