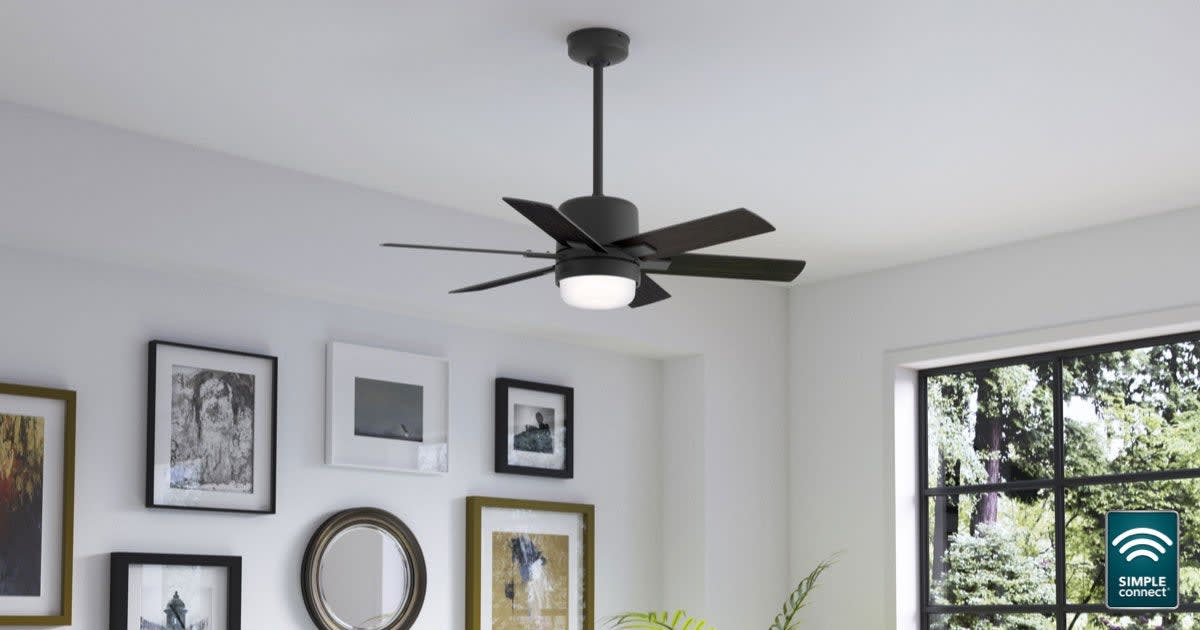 How-To: Pair your SIMPLEconnect® Wi-Fi® Smart Fan with Google Home
Staying Cool is about Staying Connect with the SIMPLEconnect®. 
We bet you've heard about Google Home ecosystem – and maybe you even use it to integrate various smart home devices already. Simplifying your life while keeping you comfortable in your home is a top priority here at Hunter. That's why we enabled our SIMPLEconnect ceiling fans to integrate with the Google Home system, allowing you to enjoy easier operation and more convenient ways to control the fan from your fingertips (and even your voice).  
We'll walk you through each step of the process as you pair your Hunter smart fan with the Google Home system
Within the SIMPLEconnect app, press plus (+) to begin pairing process.

 

Under "Settings", make sure you're connected to your home's WiFi network. 

 

Add your SIMPLEconnect fan using the set-up code found on your fan's manual or in the back of the included handheld remote. You will be able to scan the code; if scanning the code doesn't work, you can also enter it manually. 

 

Follow the on-screen steps to finish connecting the fan.  

 

You'll be prompted to enter information for the fan details including the fan's location and nickname. Note: "Fan Details" is where you will enter your custom names for the fan and light; not in the "Fan Name" screen.

 

Go to the fan within the SIMPLEconnect app and be sure to click "enable" to utilize full features on Google.

 

Under "Settings", tap "Connect with Google."

 

You'll be taken to the screen to enable the SIMPLEconnect skill with the Google Assistant. 

 
Now you're connected! You can start controlling the fan via the Google Assistant using verbal commands. Start a conversation using the following phrase: "Hey Google, talk to SIMPLEconnect."  
The assistant will response with a list of available fans and ask for further instruction.
Need to pair with Alexa or Apple? Check on these easy steps.
For more specific information, please see the user manual for your fan model. If you have additional questions on using your SIMPLEconnect fans, visit our Help Center and contact our customer support team.