Finding the perfect gift for Father's Day can be challenging – especially if your dad keeps telling you he doesn't want anything. The key is finding something he didn't know he needed. Although it might be tempting, don't get him a new necktie this year. Instead, think outside of the box and land on something he wouldn't typically get himself: a new ceiling fan. Every dad is different, which is why we crafted a Father's Day gift guide to help you find the perfect fan for the father figure in your life.   
For t
he techy dad  
If your dad loves his tech gadgets and obsesses over smart home systems, our Aerodyne smart fan is the perfect addition. This modern ceiling fan features our SIMPLEconnect® Wi-Fi® technology – which means your dad can control it using Amazon Alexa, Google Home, or Apple HomeKit. Plus, with its clean lines and modern design, this fan will work with any style home. If your dad is crafting his dream tech home, he will truly love this new smart addition.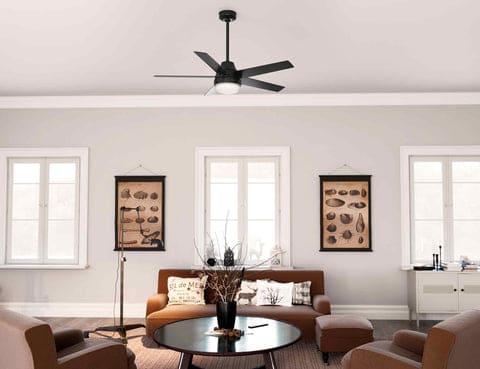 For the

 

classic dad 
The Hunter Original® is the fan for the dad that just wants to wear his dad jeans with his white tennis shoes while he's grilling in the backyard. Like your classic dad, the Hunter original is a mainstay: it's trusted and sensible. This outdoor ceiling fan will fit right in on your dad's traditional, Americana covered patio. Or, if your classic dad is the type to stay inside to watch the game, bring that Hunter Original inside. This fan's timeless design completes spaces both indoors and out. Plus, your dad will certainly be impressed with its pull chain control and SureSpeed® Guarantee.   
For t

he stylish dad  
Unlike the classic dad, the stylish dad loves to stay on top of trends. If he's wearing the latest jeans, keeping up with TikTok crazes, and following the new home décor trends, you have a stylish dad.  This style-loving dad deserves a fan that embraces great design: the Hepburn. With its vintage-inspired globe light and modern touches, the Hepburn completes a space – whether it's a modern bedroom or formal living room. Make your dad's design dreams come true this Father's Day with his perfect fan.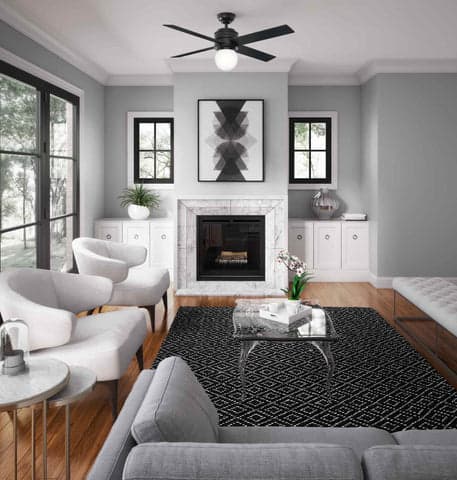 For the outdoorsy dad
If your dad is looking forward to soaking up some sun this summer, the Oceana ceiling fan will keep him cool. This tough, outdoor ceiling fan is a part of our WeatherMax® Collection which means it's wet rated and tough against corrosion. Like your dad, this fan is made to be outside which means it is the obvious addition to his backyard. Plus, this fan's clean lines and classic finishes make it a great to any large patio.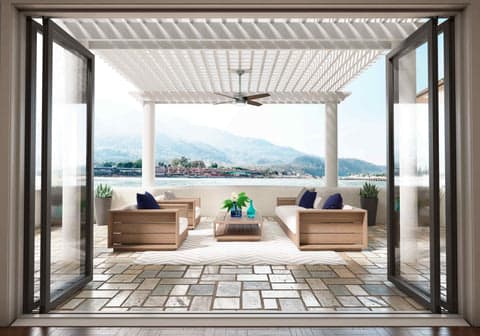 For th

e new dad 

 
New dads deserve a new fan that will keep them cool without waking the baby. The Aker ceiling fan is equipped with our SureSpeed® Guarantee – which means it'll deliver faster airflow without all the noise. Additionally, with its 36-inch blade span, this fan is the perfect addition to his new addition's nursery. Plus, this new ceiling fan will not only enhance dad's space, it could also help his little one sleep safely. Give a new dad some peace of mind this year with a new fan.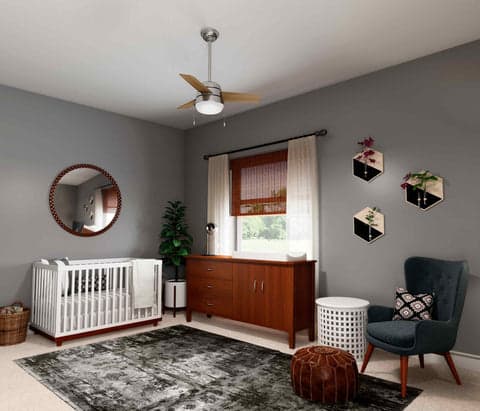 For t

he DIY dad 

 
This dad embodies the words "do it yourself" – he does the repairs, changes the oil, and crafts new projects. So, if your dad's favorite store is Home Depot, the Havoc ceiling fan is his perfect match. This wall-controlled ceiling fan is the epitome of durability. After all, as a part of our WeatherMax® collection, it is Engineered for the Elements™. Your tough, handy dad will appreciate the Havoc this summer when he's working outside on one of his projects.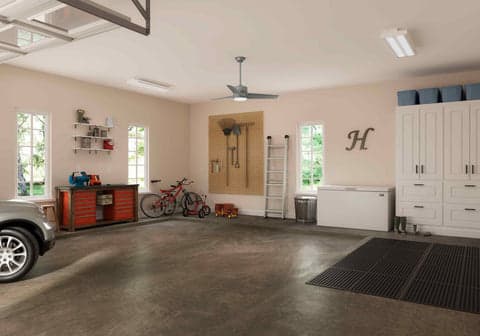 With the weather heating up this summer, it is the perfect time to gift a new fan. So, whether your dad loves new trends, sticks to the basics, or embraces technology, we have a ceiling fan for him. For more gift inspiration, browse all our ceiling fans.