52 Inch Ceiling Fan
Hunter 52 inch ceiling fans are perfect for master bedrooms, family rooms, small garages and gazebos. Choose a 52 inch ceiling fans with remote or without!
Show Less

about this category
Need help choosing a Fan? Take a quiz to get recommendations.
Take a Quiz
Invite cooling airflow and fresh style into your space with a 52-inch ceiling fan from Hunter. Ideal for large rooms up to 400 square feet, these fans circulate air and infuse the area with visual appeal. Shop Hunter and discover a wide range of fan colors, materials and types to complement your palette and existing décor.
52-Inch Fans with Lights
Cast a tasteful glow on any room when you add a 52-inch ceiling fan with lights. Choose from fans with traditional branch lights, timeless bowl lights and modern LED lights. These lights come in a variety of configurations so you can customize the amount of light you need to brighten up your space.
52-Inch Fan Options
In addition to 52-inch ceiling fans with lights, Hunter offers a variety of other choices to personalize the look and comfort of your space. Choose from two to six blades to make a bold statement, select a standard downrod fan for a classic look, or pick a low-profile fan for a sleek appeal.
If you have high ceilings or simply appreciate streamlined operation, a 52-inch ceiling fan with remote is a great option. You'll find remote-controlled fans for both indoor and outdoor use in popular styles, like minimalist, Craftsman-inspired and contemporary, to beautifully accent your room, gazebo or porch. No matter your preferred style, find the 52-inch ceiling fan you're looking for here at Hunter.
Frequently Asked Questions
How is a 52-inch ceiling fan measured?
Fan size is measured by blade span, meaning a 52-inch fan has a blade span of 52 inches. In fans with an even number of blades, you can calculate the blade span by measuring the distance from the tip of one blade to the tip of the opposite blade. If the fan has an odd number of blades, you'll measure from the tip of a blade to the center of the fixture and multiply that length by two to get the total blade span. Find more information on
measuring ceiling fans
in our comprehensive guide.
How long are the blades on a 52-inch ceiling fan?
When calculating the length of each blade, keep in mind you have to account for the center portion of the fixture, which means you can't simply divide the diameter by 2. Since each ceiling fan model is unique, you'll want to look at the product specs for your specific fan or measure a blade individually to get the exact blade length.
What size room is a 52-inch fan good for?
As shown in our Measuring Guide, spaces with an area of 225 to 400 square feet can support ceiling fans with a blade span of 50 to 60 inches.
Is a 52-inch fan too big for a 12x12 room?
Yes, for a room with an area of 144 square feet, a 52-inch fan is likely too big. Look at
44-inch ceiling fans
or a similar size for a 12-foot by 12-foot space.
Your cart
Only $199.00 away from Free Shipping!
Express Payment Options Available In Checkout
Fans under $199
Great selection, great price!
View Details Hide Details

Shop our newest collection of fans under $199!
Shop Now
Sign up for Email and SMS
Get up to 15% off when you subscribe.
View Details Hide Details

Subscribe to our email list to get 10% off your next order. Sign up for texts and get 15% off your next order.
Sign Up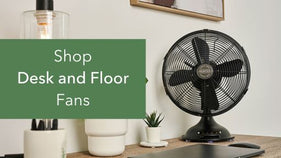 Shop Desk and Floor Fans
Stay cool anywhere!
Shop Now
Your Easy Home Refresh Guide
Get inspired.
Learn More
Become a Business Insider
See the program.
Learn More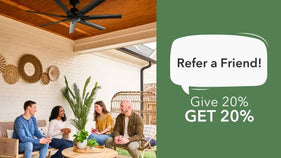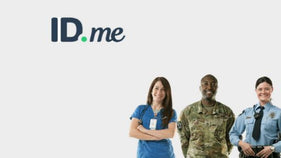 ID.me
15% off everyday
View Details Hide Details