Patios are all about entertaining. They should feel fun, inviting, and above all, festive. But not all of them do. In our latest Huntervention™, we were joined by Ashley Toney - interior designer and owner of
First Fruit Collection
- who helped us transform a drab outdoor space with a quick and simple makeover.
For a patio with a more fun, vibrant feel, we focused in on a few easy steps that didn't require much time, money or effort. So go ahead and use them to guide your own Huntervention. Now let's take it outside...
1. Stretch the sky.
Painting your patio ceiling a light blue like
Sherwin-Williams'
Sea Salt enhances the outdoor atmosphere and extends the sky. Plus, it even helps keep the bugs at bay!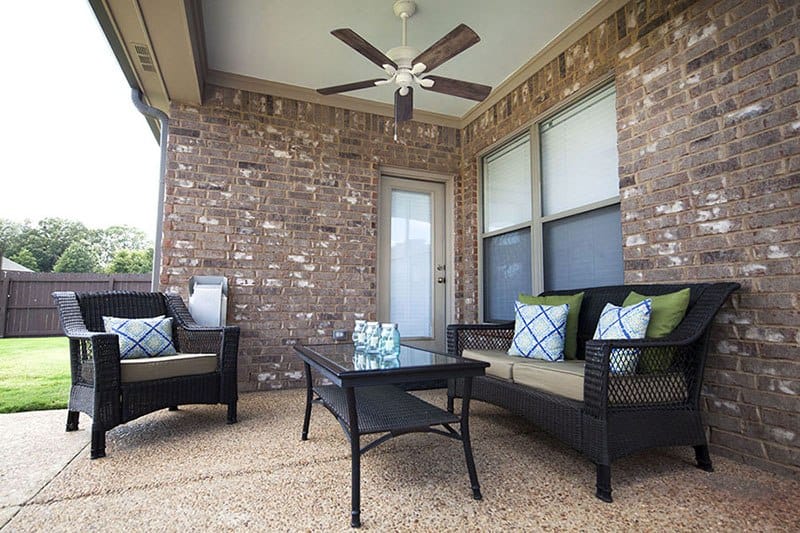 2. Refresh and revive.
To keep your patio feeling bright and lively, consider a fresh coat on your pergola. Then hang up string lights to add to the festive ambiance.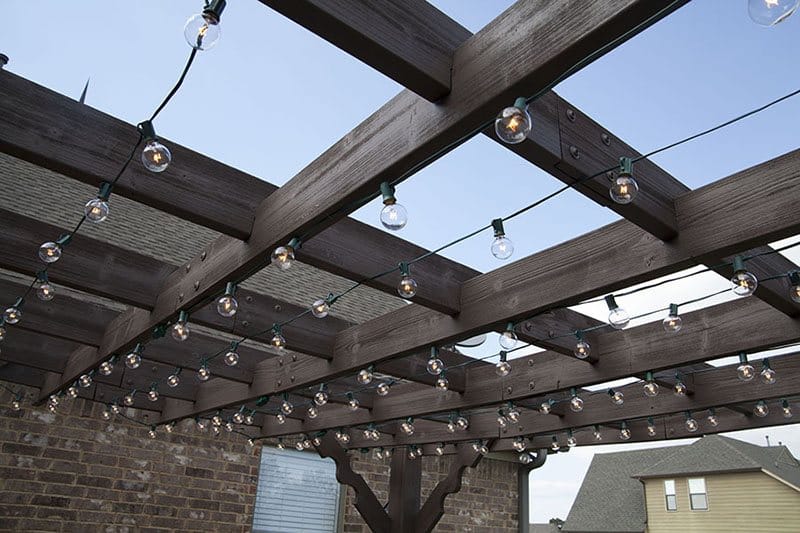 3. Comfort in color.
Neutrals on outdoor pillows hide dirt better, but you'll also want some bright color in there to liven things up.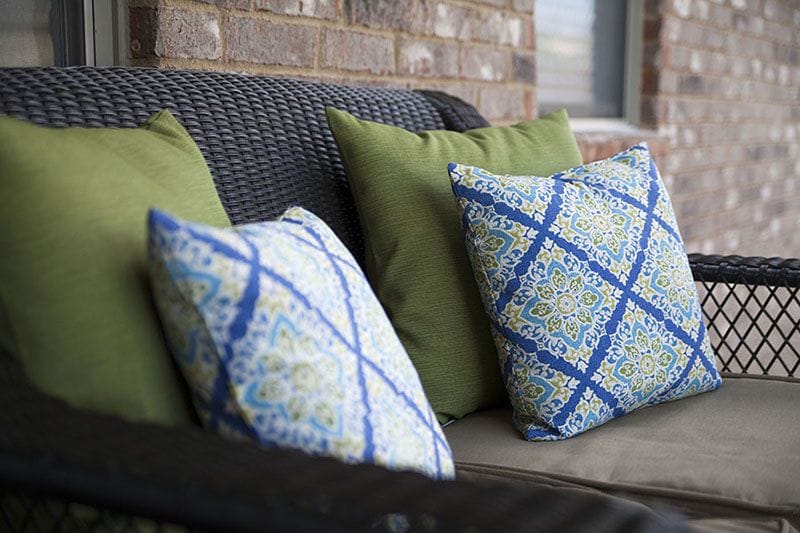 4. Go green.
To help bring more of the outdoors into your patio space, head to your local nursery and gather a lush balance of flowering plants and evergreens.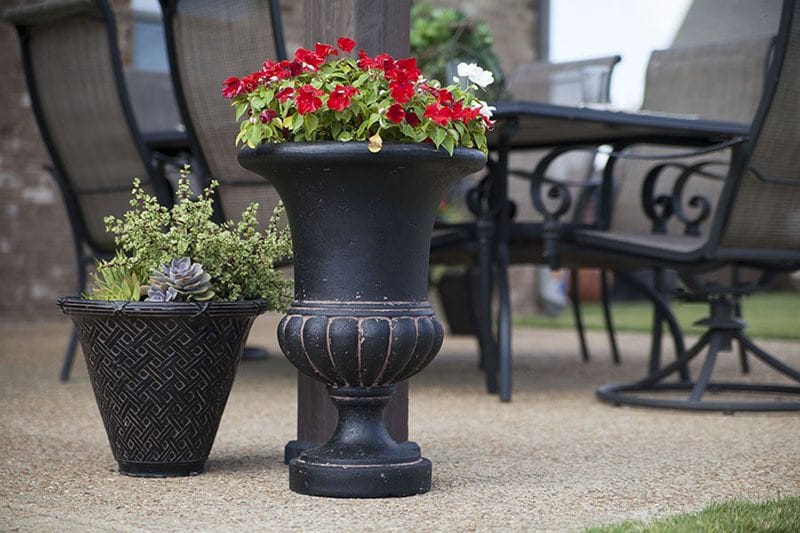 Watch our full Huntervention unfold. Then it's time to make plans of your own!
Product Details: Fan: Hunter Matheston Paint:
Sherwin Williams 'Sea Salt'
Pergola Stain:
Olympic's 'Autumn Brown' Solid Color Stain
Seating Cushions:
At Home
Throw Pillows:
Home Goods
Plants:
Lowe's
In the mood for more
Hunterventions
? Check out our master bedroom transformation
here
.