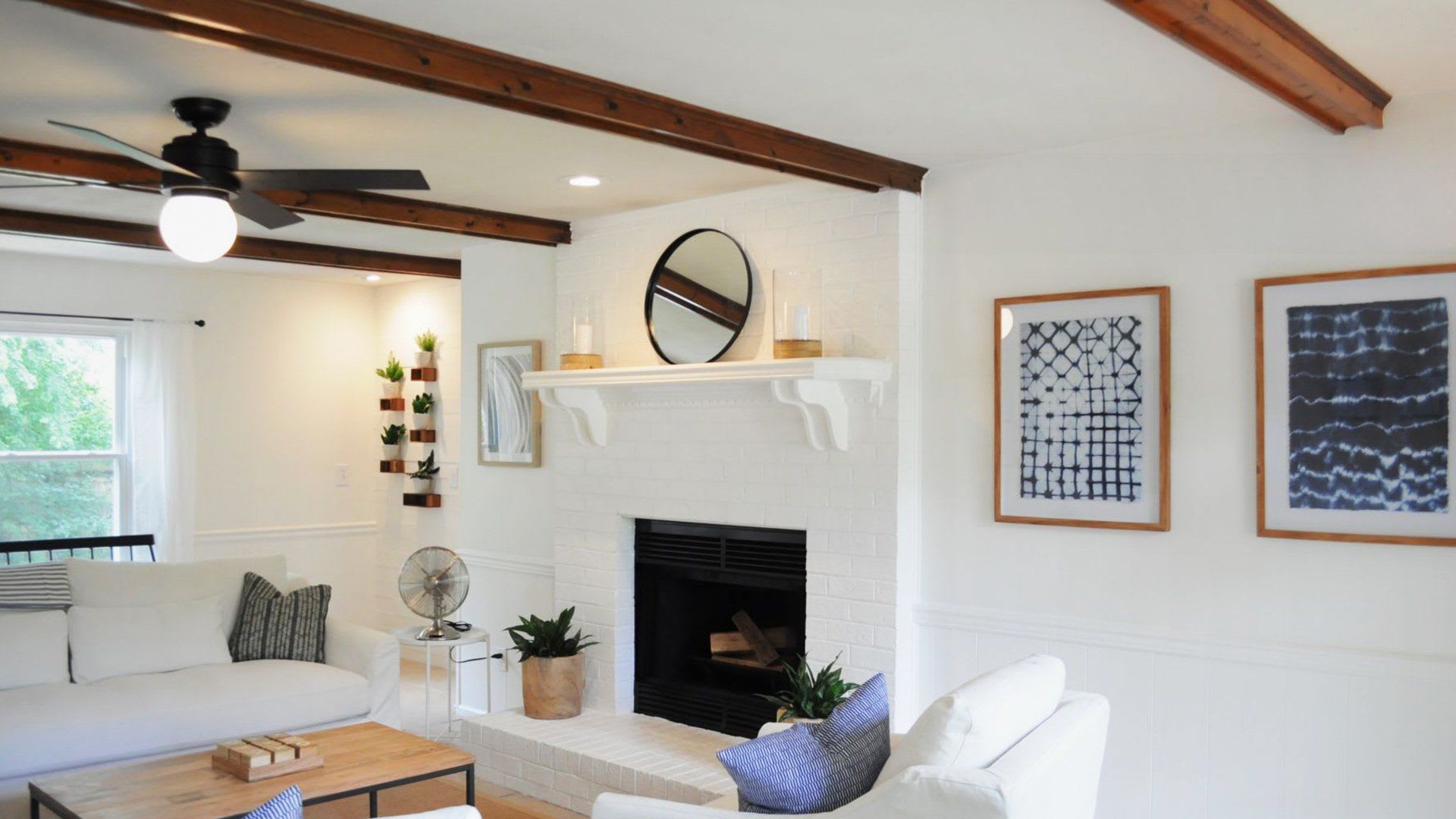 Virginia Beach space gets rustic coastal Huntervention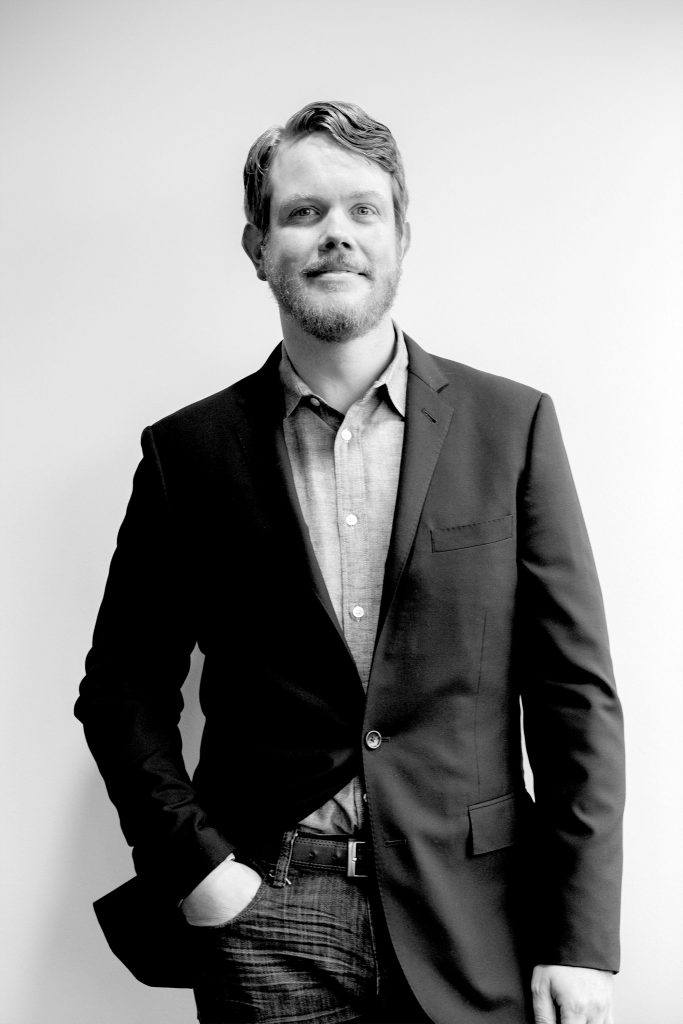 Michele Olive and her family have been living in their Norfolk, Virginia, home for five years, and just haven't gotten around to fixing up the living room. Between balancing her job as a clinical psychologist for a non-profit helping displaced veterans and being a mother to three sons (plus two yellow labs), you can see how she might not have the time to redecorate. We heard the call and headed to Virginia Beach to help Michele redesign her living room as a part of our first Huntervention™ of 2017. Michele gives so much of her time giving back to veterans, we wanted to help her and her family. I knew she needed this space to be good for entertaining but also good for living in. To brighten up the space, we put a lighter color on the walls and painted the fireplace white. If you have older looking brick or brick that's stained with smoke, a coat of white paint will not only make the fireplace look a little more modern and cleaner but the whole room will look a little brighter and a little bigger. All of the wood surfaces we made sure were a rustic finish not only for aesthetic reasons but also so they could take a hit from Michele's energetic kids. We also made sure to get washable slipcovers. We chose the Hepburn ceiling fan in matte black to complete the rustic coastal look of this living room. It has some traditional elements like the round globe glass but it's unmistakably a current modern updated version of traditional.
It was great to see Michele and her family's reactions when we revealed their newly redesigned living room. It was so gratifying to see her face light up when she came into the room. A home is such a personal thing and we wanted Michele to love the room as much as we did. When the whole family curled up on the couch together with smiles on their faces, we knew we had nailed it. Patrick O'Connell is the Design Director for Hunter Fan Company.
Before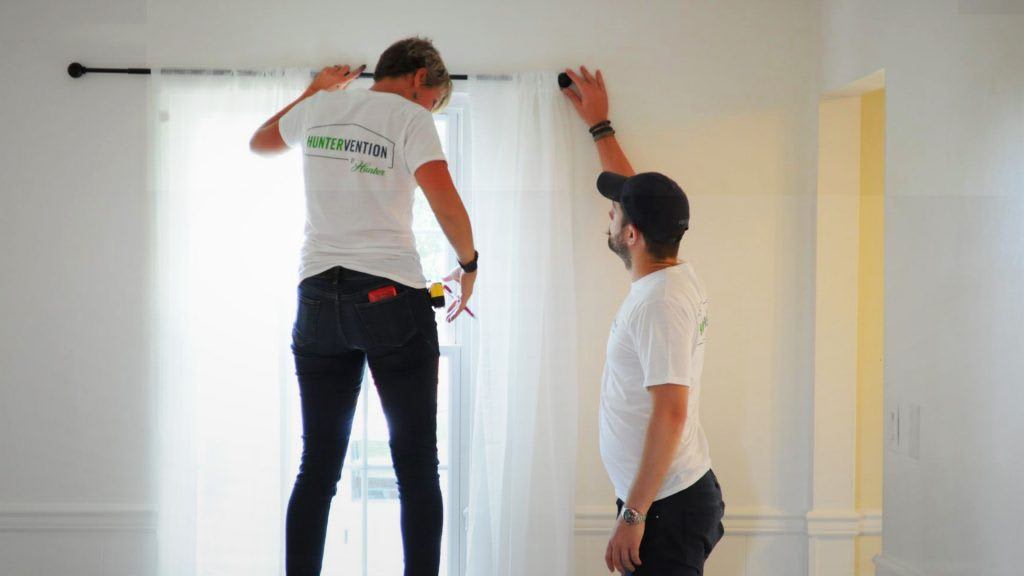 After