Duluth engineers effortless industrial and modern design
Mechanical yet modern,
Casablanca's Duluth ceiling fan
draws inspiration from an era of factories, locomotives and the original automobile. This industrial ceiling fan features prominent vintage-inspired rivets that secure the motor to the switch housing cap reminiscent of more modern machinery. "This fan draws some inspiration from airplanes with the exposed rivets, a lot of times on wings you see exposed screws," said Casablanca Designer Alex Haggar, "The bottom of the fan - that cap - is very reminiscent of an engine turbine so in a way that plays into the industrial side but still has a vintage feel." Accentuating the industrial details is an unexpected finish for a ceiling fan: galvanized steel. "Galvanized is typically used as a functional, protective thing," said Haggar, "Galvanized is typically used on outdoor applications but I think in this case it works as a compliment to the very industrial design."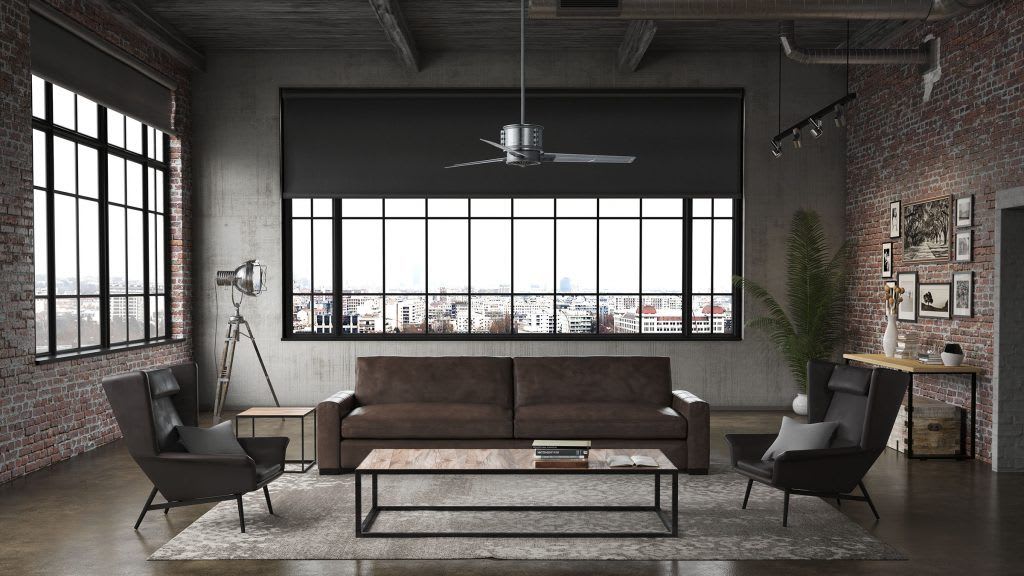 Keeping the industrial feel but adding a more modern, sleek look,
the outdoor version of the Duluth
is finished in a fresh white galvanized steel. "The cool thing about Duluth is it's a bit of a chameleon because it could fit with a very modern loft but also fit in a more rustic outdoor space. It's a bit of style chameleon," said Haggar. The Duluth is a low maintenance addition to room design, even fitting in spaces with minimal furniture. The fresh white finish is ideal for contemporary spaces while the galvanized steel finish is an effortless addition to an industrial inspired space.
Add the Duluth to your inspired space by finding it at your nearest showroom
For industrial design, the key is utilizing natural elements in the space – exposed beams and brick, for example – and adding vintage details like an antique spotlight and worn textiles similar to the room the Duluth is featured in.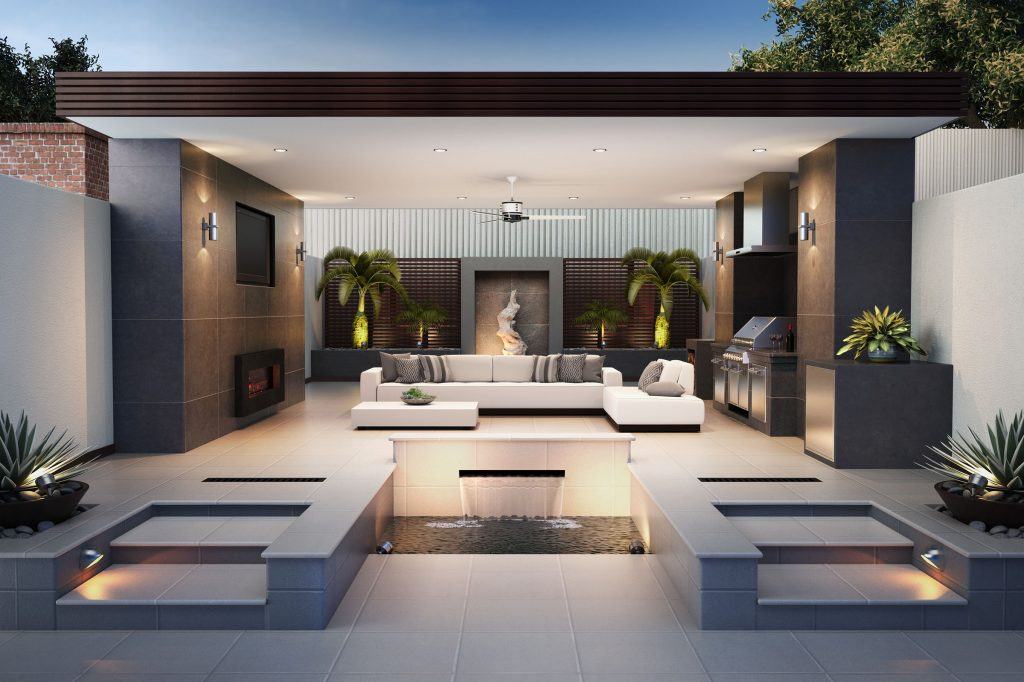 "With vintage industrial it can be overdone," said Haggar, "It works best when vintage industrial pieces are being used as an accent as opposed to every single piece in the room being vintage industrial." We put the galvanized steel Duluth in a room with furniture featuring modern furniture but with a worn-in look. The damp rated fresh white Duluth, however, designers placed in a room with furniture and textiles that play to the contrasting finishes on the contemporary fan. "The white and black of the fan fits with the contrast you're seeing with the dark stone paired with these bright white couches and chairs," said Haggar, "In this instance the galvanized might feel a little out of place. Here the more clean black and white color option plays to a more modern space. " The Duluth in galvanized steel and fresh white finishes are both available to purchase in a 60 inch size or a 72 inch size, making it the perfect centerpiece for your great rooms and patios.