Casablanca Fan Company's unique ceiling fans were recently added to the Sarasota Modern Hotel to complement its modern, minimalist design. Three Casablanca designs were featured in the hotel rooms and patios. The Paume, Aya and Piston can all be found throughout the hotel enhancing every space you'll find them in like only Casablanca can.
Paume
French for "palm", the Paume outdoor ceiling fan is right at home on the patio of Rudolph's at The Sarasota Modern. The design of the Paume is inspired by mid-century wicker caned furniture. The simplicity of the design also allows it to blend in well on the patio while still making a statement with other lighting elements hanging from the ceiling. The tropical-inspired wicker blades of this outdoor ceiling fan coordinate well with the exotic plants and other outdoor furniture at the restaurant. The Paume is a wet-rated ceiling fan, meaning it's built to withstand direct moisture such as when it's hung from a pergola like the one on the patio at Rudolph's. While featured at the hotel in black, the Paume also comes in a white finish.


Aya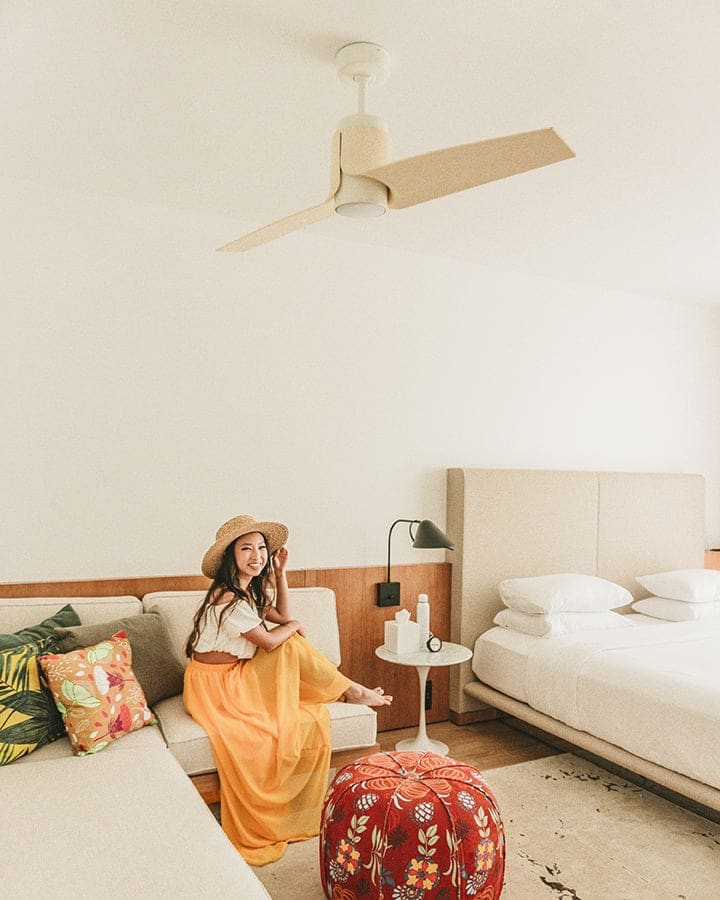 While inspired by Japanese and Scandinavian design, you wouldn't give a second thought to placing the Aya modern ceiling fan in the tropical, mid-century style bedrooms at The Sarasota Modern. In fact, the Aya is an outdoor ceiling fan, but don't let that hold your imagination back. Casablanca offers many outdoor-rated ceiling fans that can have just as big of an impact on your indoor spaces as your outdoor spaces. The Aya is also Casablanca's first Wi-Fi enabled ceiling fan which allows you to control the fan through your phone or smart home device.
The Aya was a favorite among the media attendees, especially Jane Ko who will even be installing one in her own home after experiencing the charisma of the Aya up close and personal.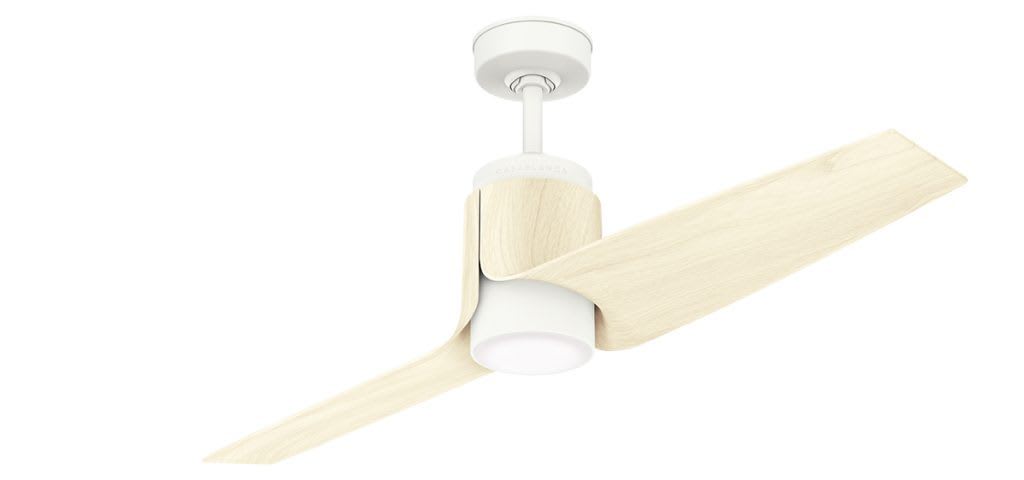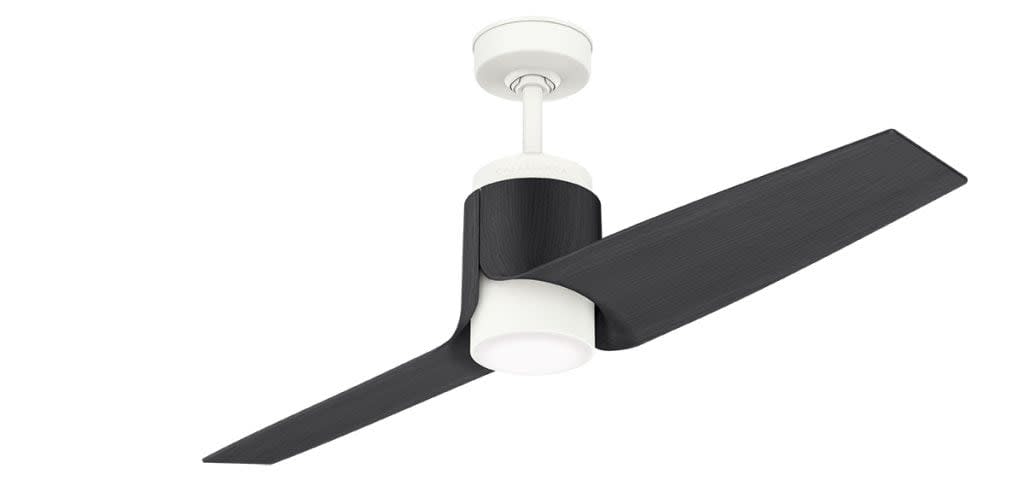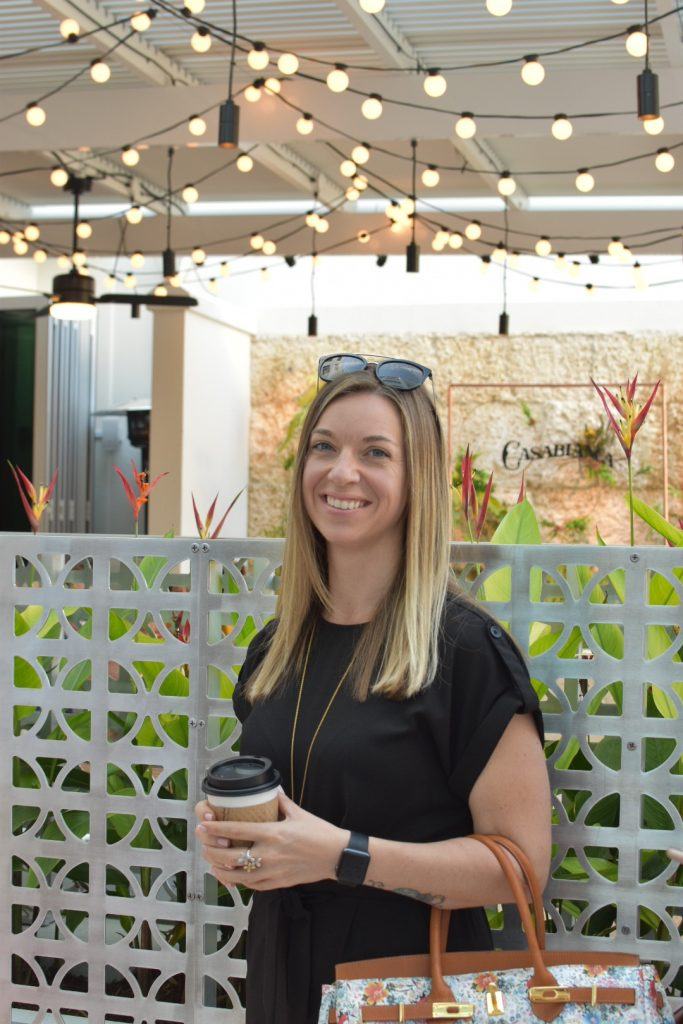 "A 'wow' piece on its own, the breath-taking Aya ensures that the entire space of the hotel room's Danish mid-century modern decor is covered from floor to ceiling."

-Claire McRoberts, Casablanca Designer
Piston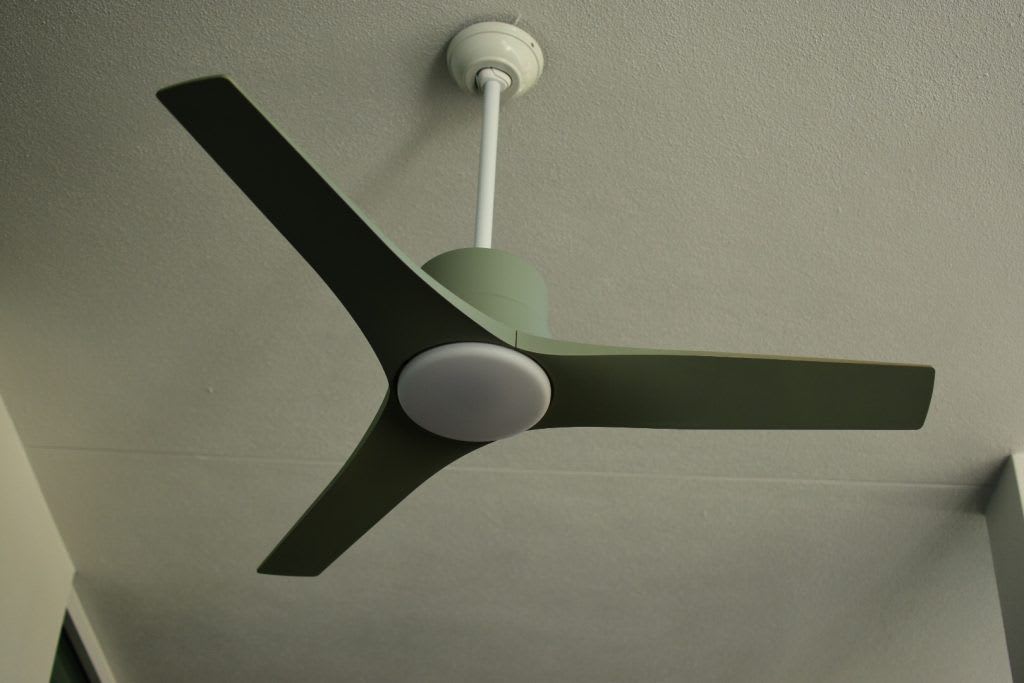 Pistons in Soft Sage were hanged from the patios of the rooms on the first floor. As a damp-rated fan, a patio is the perfect location for the Piston. The Piston is another great example of how Casablanca's modern ceiling fans pair well with minimalist style. The Soft Sage finish is the perfect pseudo-neutral for complementing any décor that you might have and was hand selected to do just that. Casablanca designer Claire said, "The Soft Sage Pistons on the patios by the poolside enhance the tropical monstera leaf printed curtains and bring a touch of color above you, enveloping you into the space."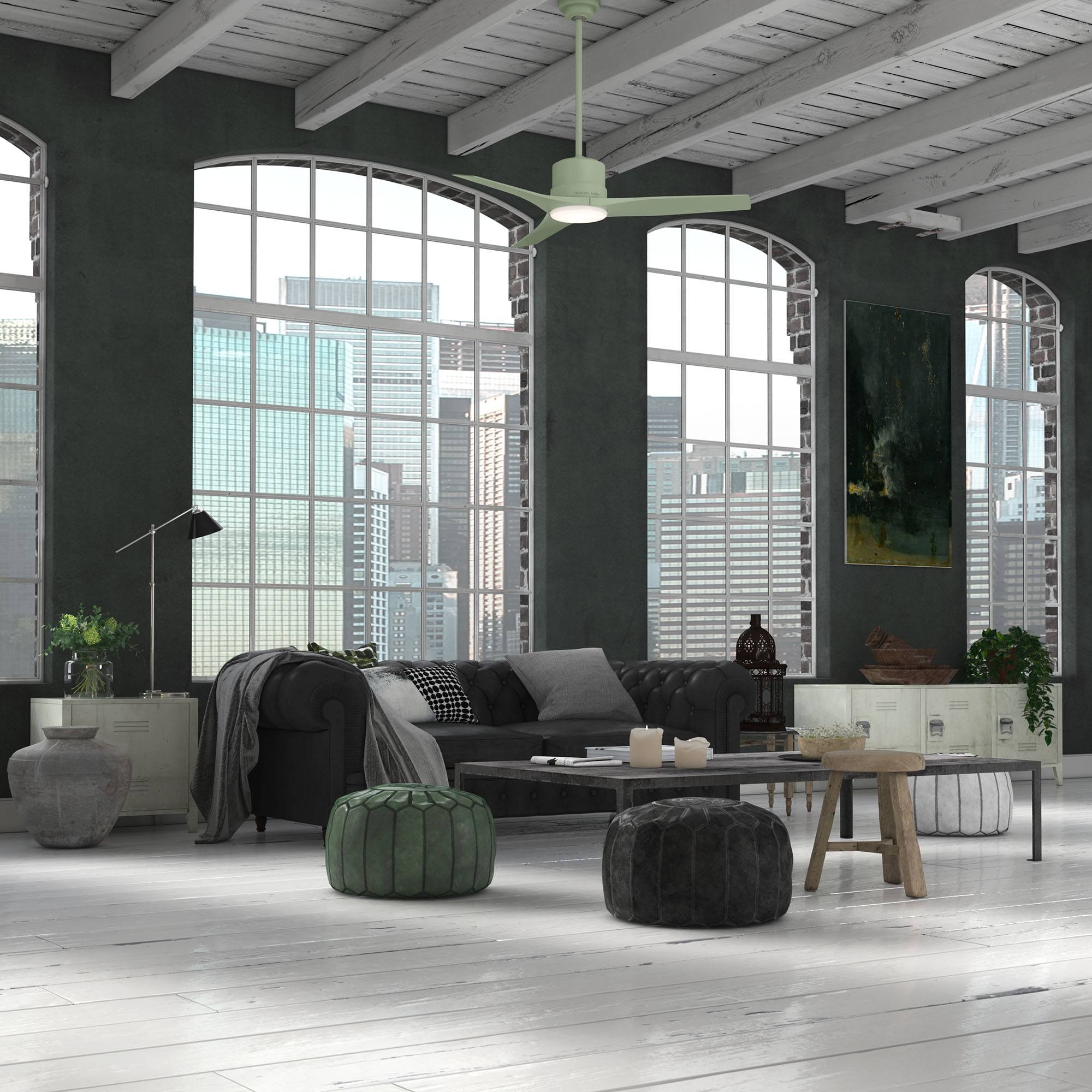 The partnership between Casablanca Fan Company and The Sarasota Modern showcased how Casablanca's modern ceiling fans can inspire minimalist mid-century spaces and give rooms an elevated look.